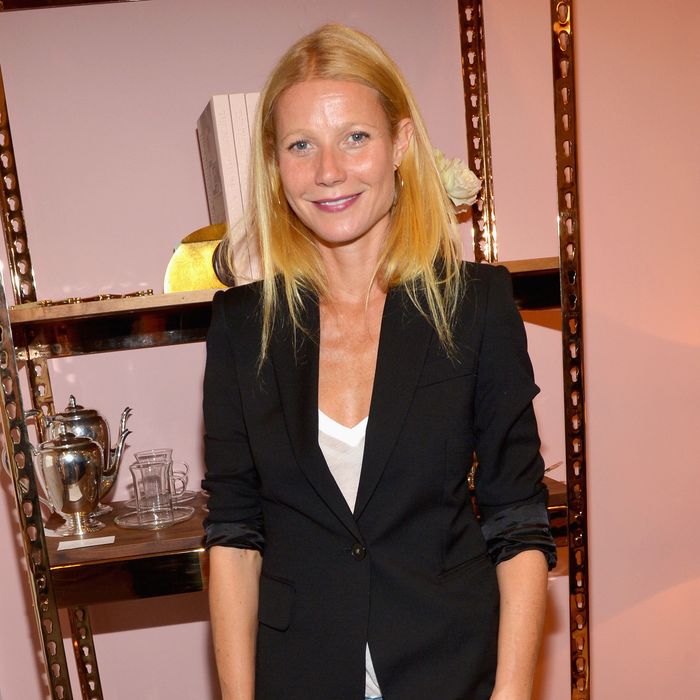 Photo: Michael Buckner/Getty Images
Mother's Day looms, but is there reason to celebrate? There's a war on, as Gwyneth Paltrow knows all to well: a mommy war.
Paltrow is taking this annual opportunity to do some conflict resolution, via Goop. After detailing the personal attacks she has faced in the hostile battlefield of mom-dom, she writes:
As the mommy wars rage on, I am constantly perplexed and amazed by how little slack we cut each other as women … Why do we feel so entitled to opine, often so negatively, on the choices of other women? Perhaps because there is so much pressure to do it all, and do it all well all at the same time (impossible).
She concludes her note, "To every single mother out there, have a wonderful Mother's Day." You can almost hear the deleted parenthetical: (even mean, judgmental, war-mongering ones). Anyway, the note is appreciated.