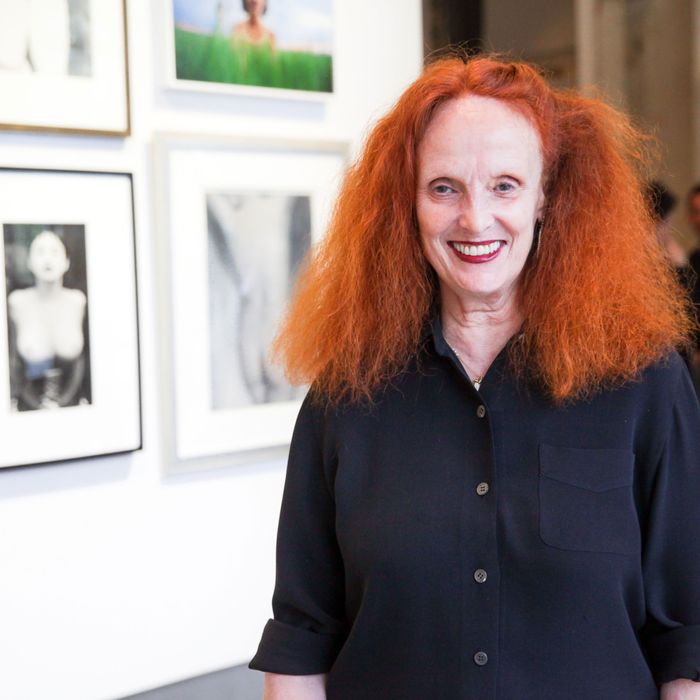 Photo: Angela Pham/BFAnyc.com/BFA NYC
Last night, a crowd of art and fashion types gathered at Hotel Particulier to celebrate Grace Coddington's personally curated auction of nudes for the site Paddle8. She took a few minutes to chat with the Cut about her love of nude photography and her hair routine —  which is surprisingly simple.
When we asked what hair products she uses, Coddington replied simply: "A brush." She continued: "And I pay very regular visits to Louis Licari, who does the color for me. And my boyfriend is a hairstylist, and he cuts my hair — Didier Malige — and apart from that I don't do anything. I just turn it upside down, wash it, brush it, whatever."
So a brush and a boyfriend. Somehow we had hoped that Pumpkin were involved.