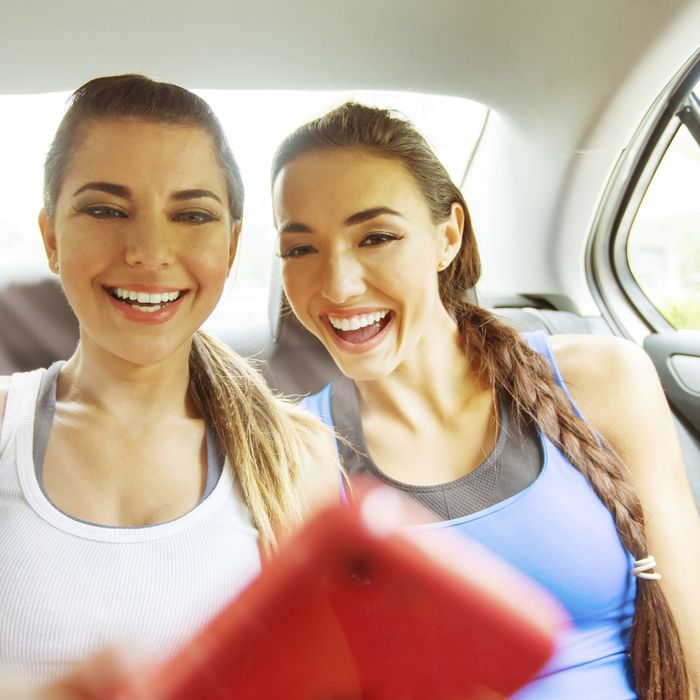 Photo: Michael Krinke/Getty Images
The Hamptons beach shuttle is claiming its place at the forefront of innovation with this new development: "a selfie machine." The co-founder of Hamptons Free Ride shuttle system spoke to the New York Post about the unexpected inspiration:
Everyone's very selfie crazy right now. We had a ton of people getting into cars and taking pictures of themselves with cellphones. We thought it might be fun to build [the machines]. There's a quick spot check. We try to make sure there's nobody flashing the cameras.
Well, well, don't keep me waiting any longer, you're crying out — how ever did they pull off this new selfie-machine innovation? Oh, it's an iPad mounted in the backseat. Keep progressing, American culture. And keep up that reputation where business owners don't trust you to keep your clothes on.