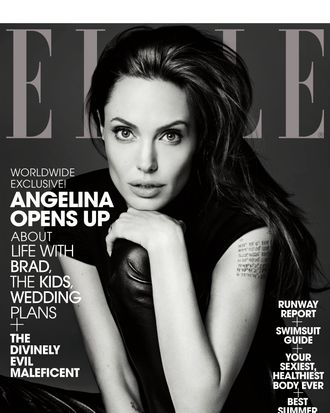 Angelina Jolie rarely consents to magazine photo shoots. Hedi Slimane rarely consents to interviews. Despite these odds, Slimane agreed to shoot the Maleficent star — who recently looked fabulous in his take on le smoking — for Elle's June cover. She's wearing Saint Laurent, of course.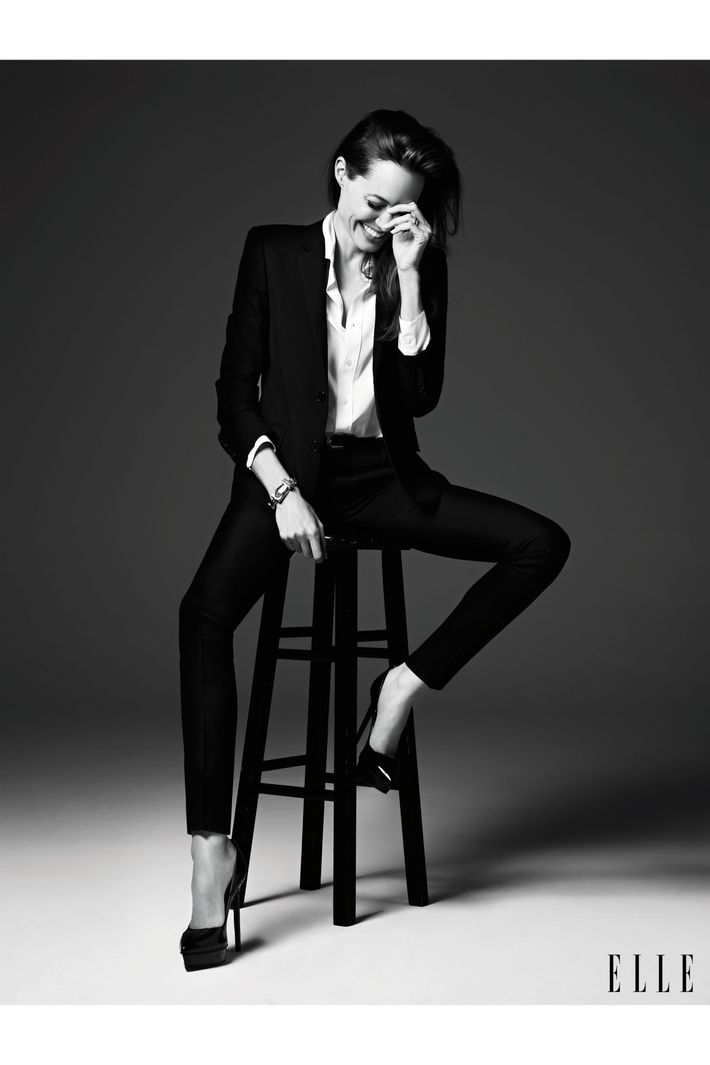 "I never thought I'd have children, I never thought I'd be in love, I never thought I'd meet the right person," Jolie tells the magazine. "Having come from a broken home — you kind of accept that certain things feel like a fairy tale, and you just don't look for them."
The issue is on newsstands May 20, and in the meantime: Please, fashion gods, can we get her in the next Saint Laurent campaign? Jolie makes one hell of a Hedi girl.