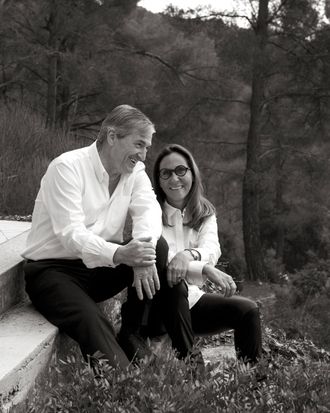 Photo: Courtesy of Hermes
In France, the appointment of a new perfumer to a luxury brand is hotly debated news. People usually squabble over the style and qualifications of the new perfumer. Such was the case when Hermès announced in December that Christine Nagel — the creator behind many Jo Malone fragrances and Narciso Rodriguez for Her — would be its new nose, joining Jean-Claude Ellena, the company's first-appointed in-house perfumer. The Cut spoke with the new perfume duo when they were in town for the Hermès extravaganza All About Women about working together, their take on perfume bloggers, and why Hermès will never do a nighttime scent.
When did you and Christine start working together? 
Jean-Claude Ellena: Christine [Nagel] has just arrived; we've been working together for about two months. Hermès started with one [perfumer] ten years ago. Ten years later, we have a second one. The main thing is that I am quite old and should prepare for the future. I'm the past; she will be the future.
Did you know each other before you started working together? 
JCE: No, but we knew each other. We are different. But once you talk to me about perfume or talk to her, it's the same language. We have the same level of understanding. So if I say to her, I need the perfume [to be] more light, she understands what I mean.
Christine Nagel: And he is a good teacher.
JCE: We both love what we do and share what we do. Maybe this is the main reason. And she's very generous in the way she does things. This is my way of doing things [too].
CN: I love the surprise. Wow, you created and organized the material in this way. I am surprised and happy to discover some new techniques. And we progress together.
JCE: She makes something and I say, Shit, I never thought about it! And then, Yeah, good.
What makes a scent luxurious?
JCE: There is no scent that is luxurious. It's what we do with it that makes it luxurious. Otherwise, how will we know when something is luxurious? The supreme luxury is to take time, and we have time at Hermès. When we develop perfume at Hermès, we can take two to three to four years to do it. It's unique. What we are creating together is for 2015 or 2017. The thing that is important at Hermès is that it is the perfumer who decides whether the perfume will go on the market. It is not marketing. We don't make market tests. We are responsible for the costs and the order of the perfumes. If we need more time, we can ask for more time.
CN: We decide when it is finished. We decide the style.
JCE: If we need a special vetiver, we will do one. And this is really the luxury, the freedom.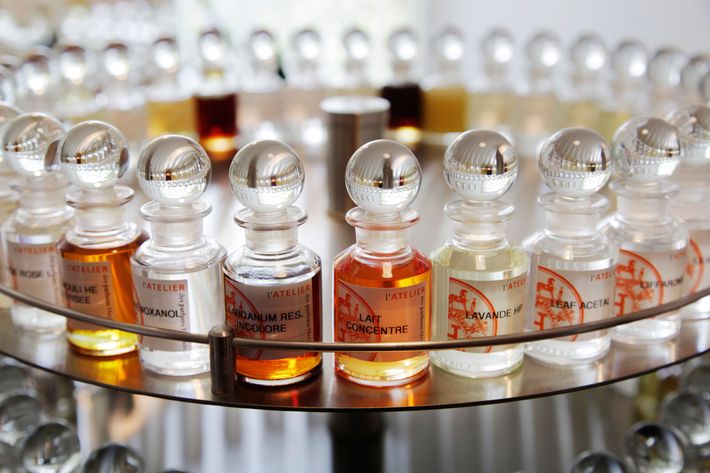 How does the lack of time limitations affect your creative process?
JCE: It gives us responsibility. Once somebody says to you, You have two weeks to do it. You don't have responsibility, you have two weeks. When someone says, Take your time, suddenly, the time means everything.
CN: It's dangerous but very exciting. When I started working with Jean-Claude, he said, I would like to make one point. You are to stay free and be free. Never in my career have I understood this. It is a gift.
I understand with Jour d'Hermès, you wanted to evoke the scent of femininity with flowers. What were you looking to evoke with Jour d'Hermès Absolu? 
JCE: The first Jour d'Hermès was perfume for a woman in the morning or flowers for the garden. It has to be fresh, pleasant but in a light way with this transparency. This Jour d'Absolu is what I call the woman in the afternoon or flowers for the apartment. It's heavier, present, and deeper. The particularity of Hermès is always of the afternoon and morning and not for the night. At Hermès, you never find a woman's or man's dress for night. It's really for the afternoon or morning. It was this purpose. We don't have perfume for the night because I don't believe in it.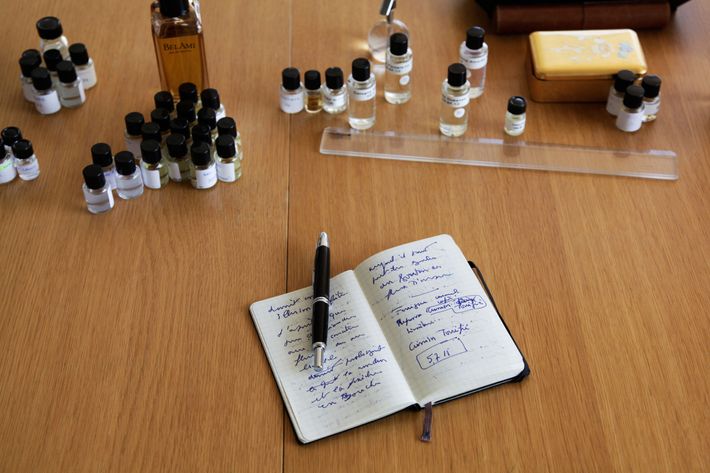 Why is Hermès never for night?
JCE: Just look at the clothes! It's very simple. If you see the fashions, you will see this is true. We are not Dior; we are Hermès. Hermès is another world and not the world of the night like Saint Laurent or Dior. We are people of the day, and this is kind of the signature of Hermès.
What does the Hermès woman do for night?
JCE: Elle rentre. [Laughs.] She goes back home. She changes into Dior. [Laughs.]
I wanted to read you this perfume review of Jour d'Hermès Absolu, which says, "He does not want to seduce someone on the first sniff." 
JCE: [Laughs.] Good! That's perfect for me! I am not a lollipop! [Laughs.]
Do you read perfume reviews online?
CN: Yes and sometimes, I respond and ask, "Would you like to have lunch with me?" Because oftentimes, the bloggers are very young with a lot of excitement. I remember at the Fragrance Foundation in Paris, we were together and had two younger bloggers very excitedly talking with Jean-Claude and me. We have the same open mind to talking with journalists and bloggers, because we love to share our job. I love young bloggers who write about perfume, because it's very spontaneous and fresh. And sometimes, it's important we explain some points because it's complicated.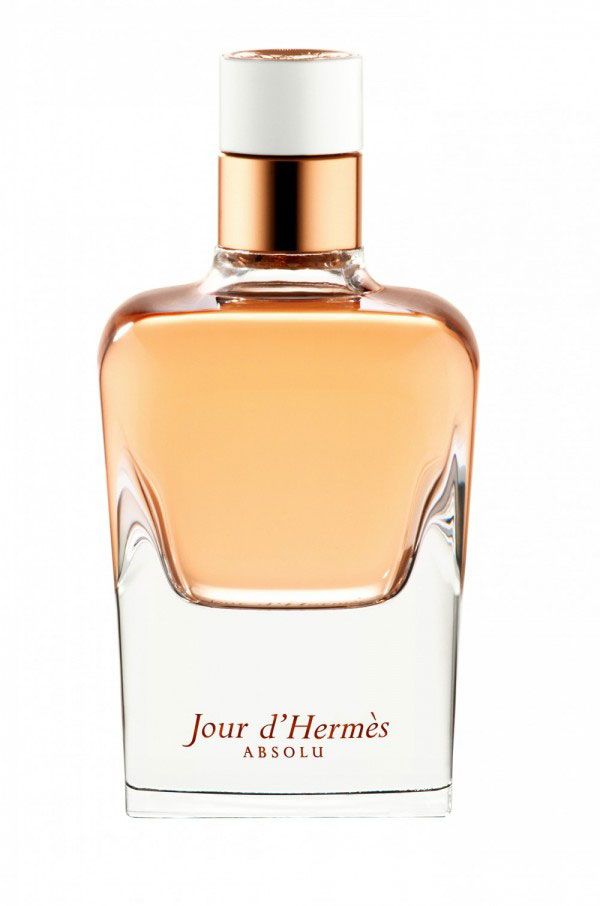 What were your first scent memories?
CN: It's a previous souvenir. My mother is Italian, and I have a young brother who is ten years younger. And when he was a baby, my mother put talc on his bottom. This talc is Italian talc and the classical odor for an Italian baby; I remember it being very powdery and soft and I loved this. This is my first odor. Now my brother works in perfumery. 
JCE: It was a box of cookies. I was 4 years old. My mother put the cookies on the top of the cupboard. I had to take a chair to open it and take the cookies. I remember the smell of the cookies. They smelled like vanilla but also mold.
Are you ever worried about people misunderstanding your perfumes?
JCE: Hermès has its own style. The main reason is because for ten years, I was the perfumer designing all the perfumes. The thing I believe is I know it works. People who go to the boutique at Hermès, smell it, and say, It's the smell of Hermès. It's enough to be the smell of Hermès. It's the style, quality, spirit, and the smell.
CN: For me, it's very new. And I think I will learn the spirit of Hermès; this is very important. But the spirit is in the air. It's sophistication. Really for me, when you put on your skin an Hermès perfume, you know it's Hermès. I don't know why. But it's the spirit.