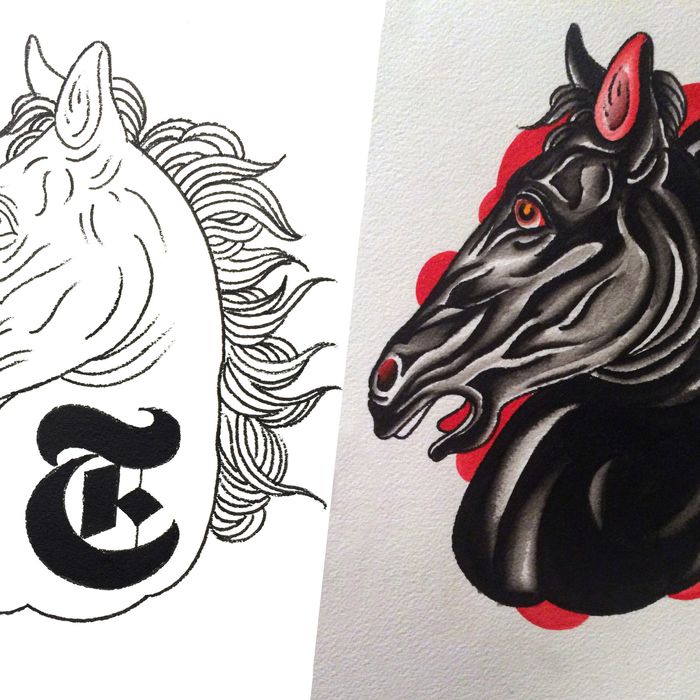 Not only does Jill Abramson have to endure speculation about her departure from the Times, she also has to live with the question of what will happen to her tattoo of the signature T logo.
In the spirit of solutions, the Cut asked several tattoo artists across north Brooklyn how Abramson could conceal it. "If I was her, I'd [get] a really nice tattoo from some famous artist where I had a piece of his artwork that would also work as a cover-up," says Gavan Daly of Williamsburg's Magic Cobra Tattoo Society. "Cover-ups suck. You are erasing a bad memory—your racist, nightmare husband that you were married to, or some other bad connotation."
Cover-up tattoos are typically two to three times the size of the original tattoo — and artists encourage people to think about fish, feathers, or petals. "The thing about a cover-up is you don't want to make it look like cover-up," Daly says. "You want to draw the eye away from it or disguise it as the intentional dark piece." Click through our slideshow for four local artists' suggestions for how Abramson could cover her Times tattoo.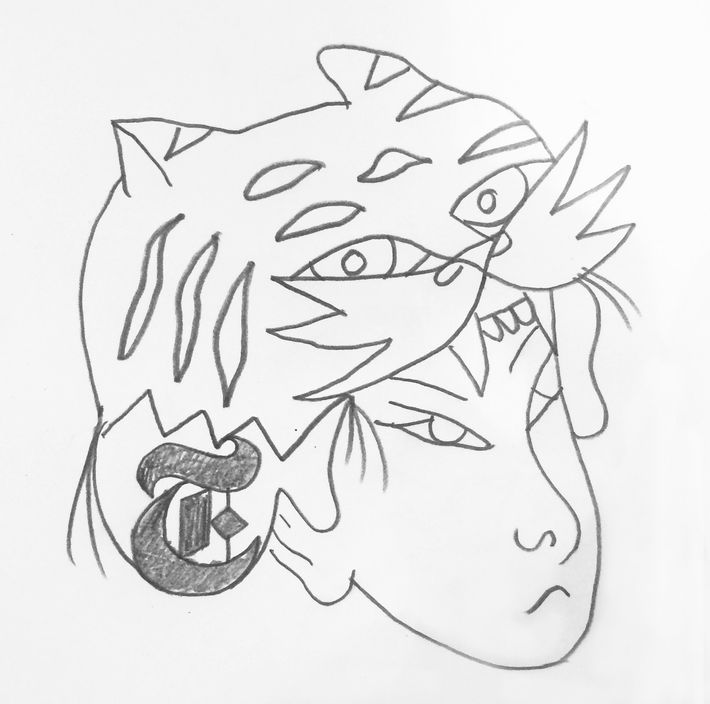 Gavan Daly, a.k.a. Knarly Gav, Magic Cobra, Williamsburg (Before)
"Normally this would be $450, but since you're having a crisis, ma'am, I'll do it for $250."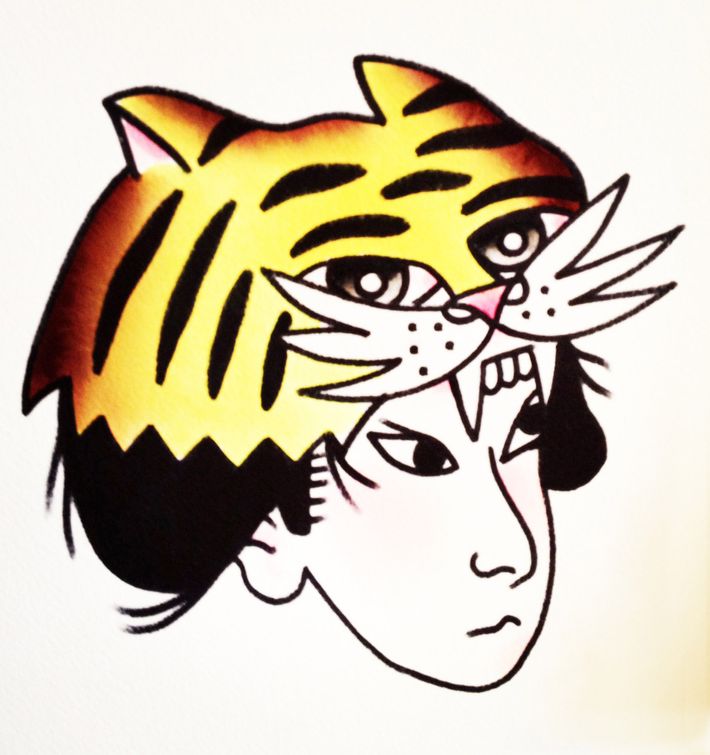 Gavan Daly, a.k.a. Knarly Gav, Magic Cobra, Williamsburg (After)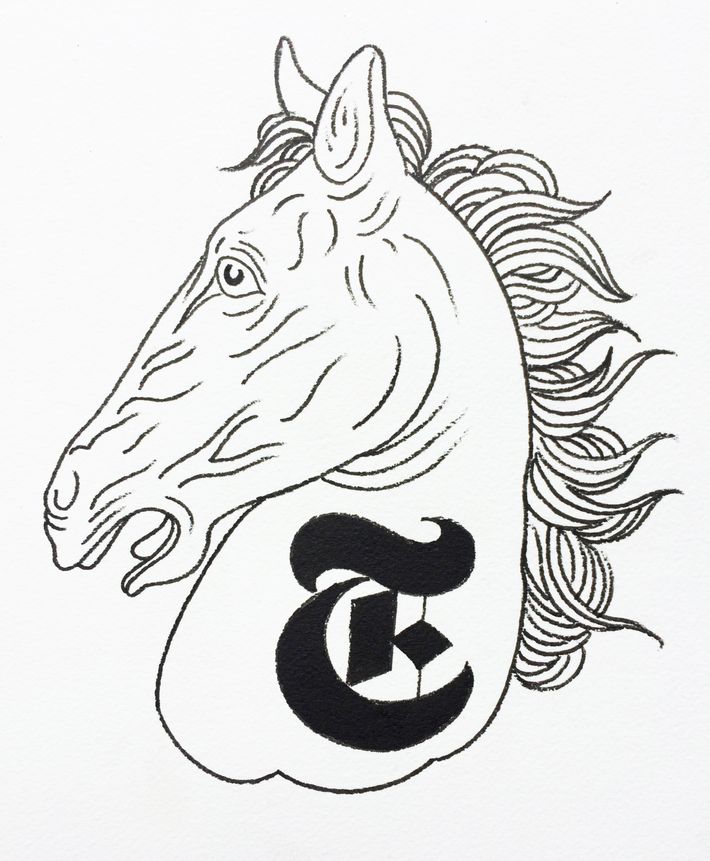 Jason Ochoa, Greenpoint Tattoo Company, Greenpoint (Before)
"Considering the size and boldness of the tattoo, I thought a black horse head would work well."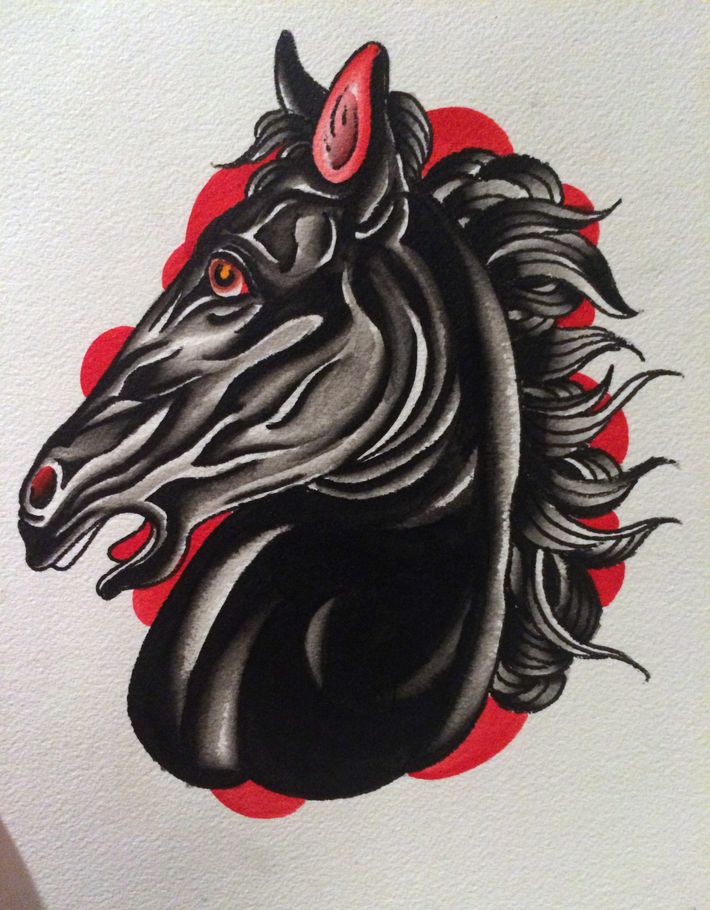 Jason Ochoa, Greenpoint Tattoo Company, Greenpoint (After)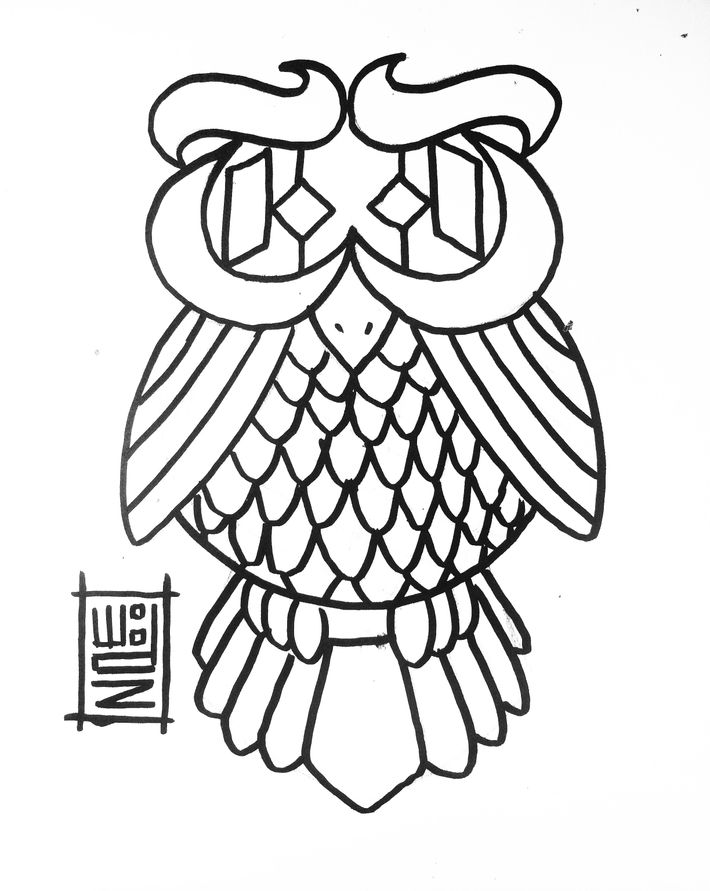 Todd Woodward, a.k.a. Woodz, Magic Cobra, Williamsburg
"The shape of the eye looked like an owl. You have to be imaginative. As the client, you have to sit there and be willing to work with the artist and not be afraid of what the artist is going to come up with. Sometimes it's a process, and we have to come back a few times."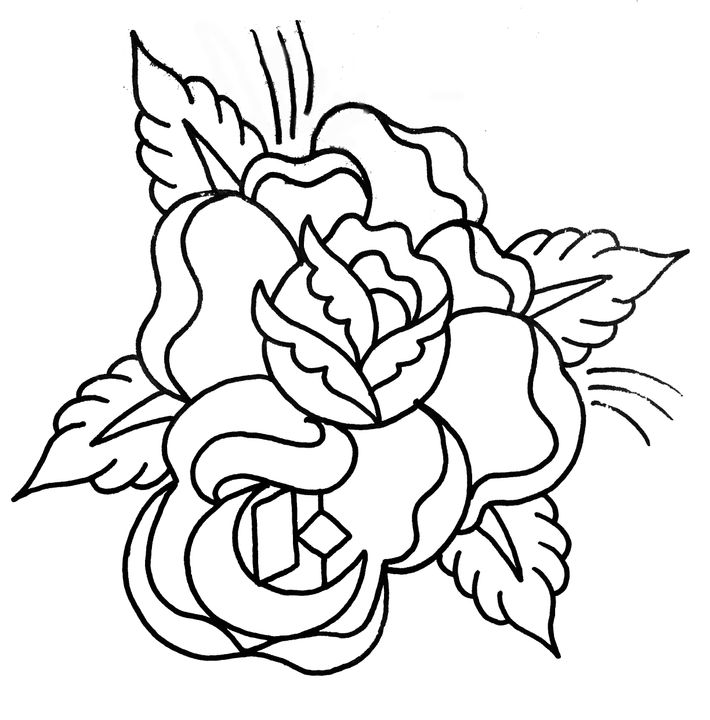 Ian Wiedrick, Magic Cobra, Williamsburg
"One tattooer trick is a black rose or black panther head. If you can't cover it up with a black rose or a black panther, you can't cover it up. It's kind of an old-school mentality. I do old-school, traditional tattoos, so I try to adhere to that philosophy a bit."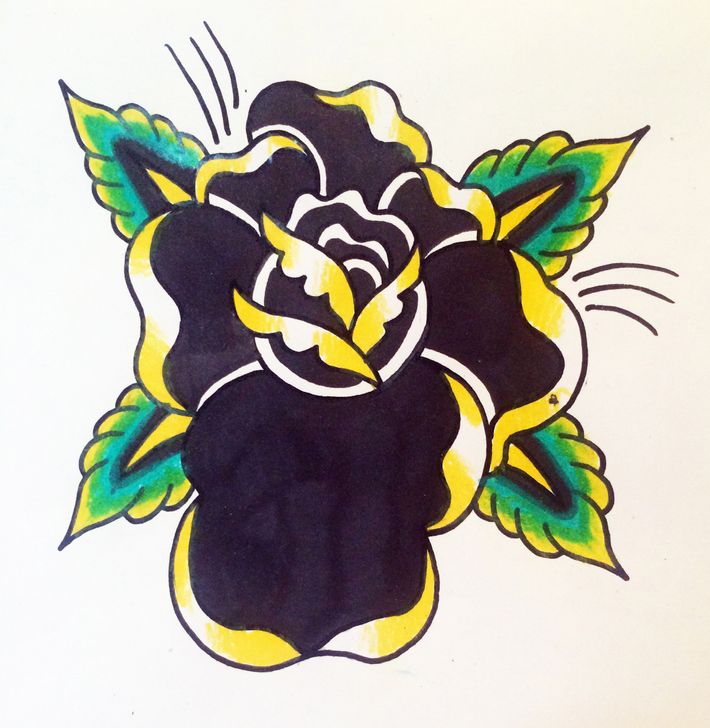 Ian Wiedrick, Magic Cobra, Williamsburg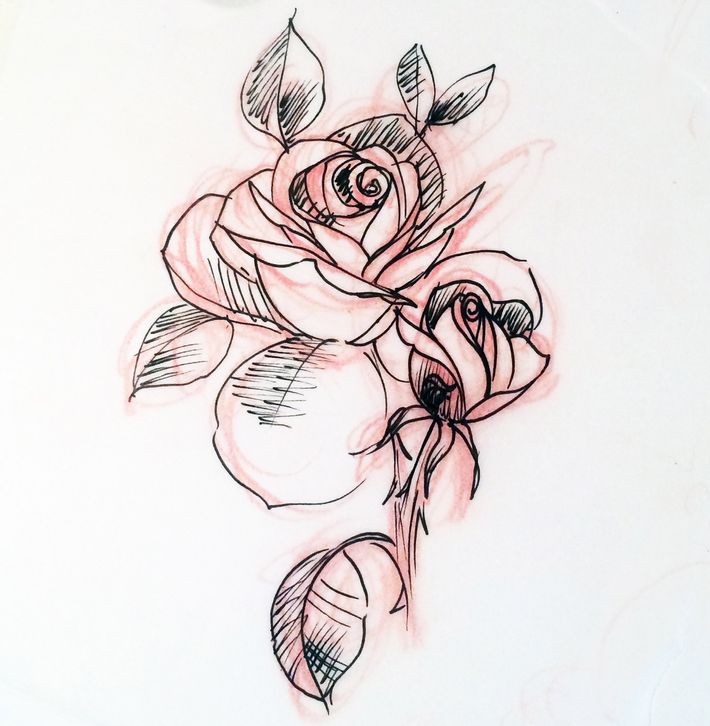 Gaetano Ursitti, a.k.a. Ursitti, Eight of Swords, Williamsburg
"You can just do a straight-up rose, and hide it in the leaf. I would prefer to hide things where you want to look at the place that you're not covering up more than anything — even if the old tattoo peeks through you don't want to look there. Then you will accent this with yellow, red, and black."