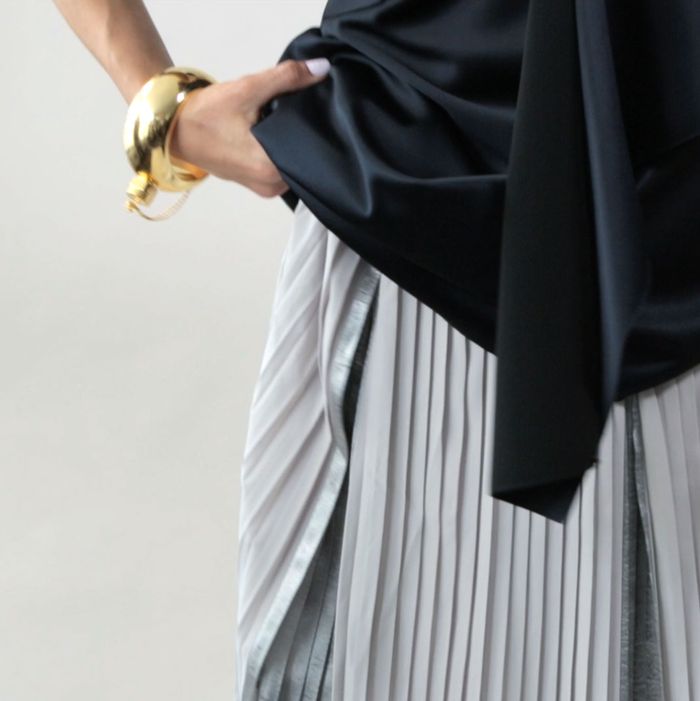 If you're bored with that black dress in your closet, it may be time to rethink how you wear it. It's counterintuitive, but try layering it over a longer, contrasting skirt. It's more interesting than your usual combo of a jacket and heels, and will make the dress look immediately cooler. Here's how to pull it off: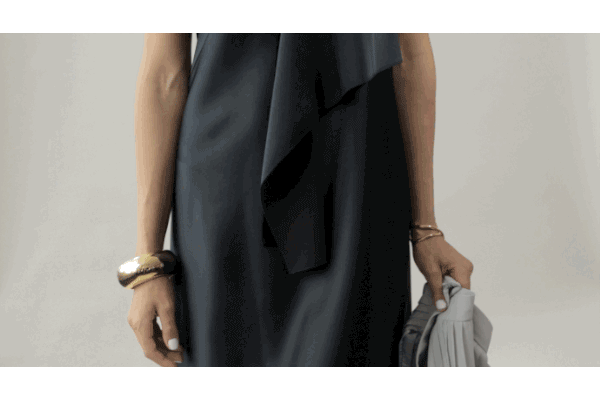 Step 1: Pick a dress that has enough room underneath — tight sheaths won't work. Next, make sure that the fabric of the dress is heftier than that of the skirt to avoid any bumpiness underneath. (This dress is from 3.1 Phillip Lim.)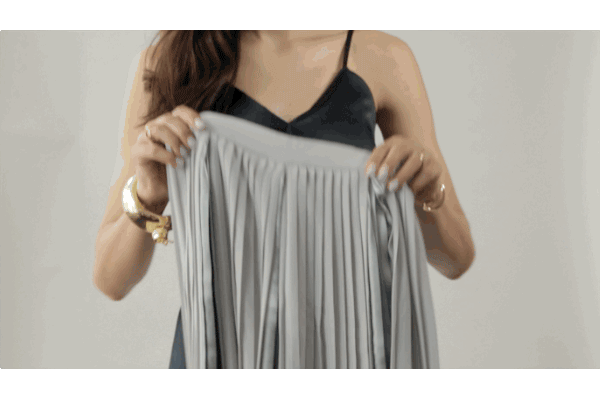 Step 2: Select a slightly longer skirt in a contrasting color or texture. Skirts that are bulky in any way are not suited for this trick. Flow-y, longer pleated skirts, such as this one from Asos, are ideal. They're already comfortable to wear and provide a contrast to the dress's fabric and structure.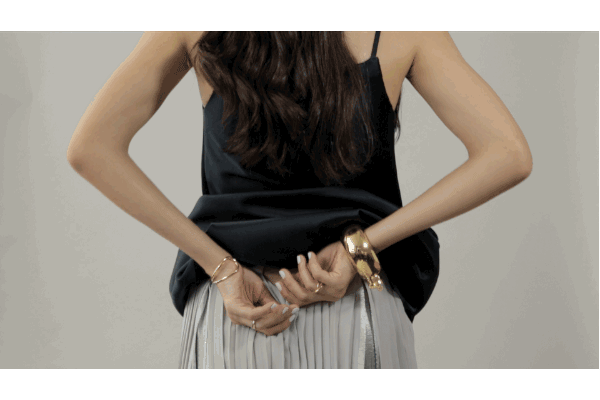 Step 3: Slip the skirt on underneath the dress and make sure it's long enough to peek out from underneath the hem. Voilà!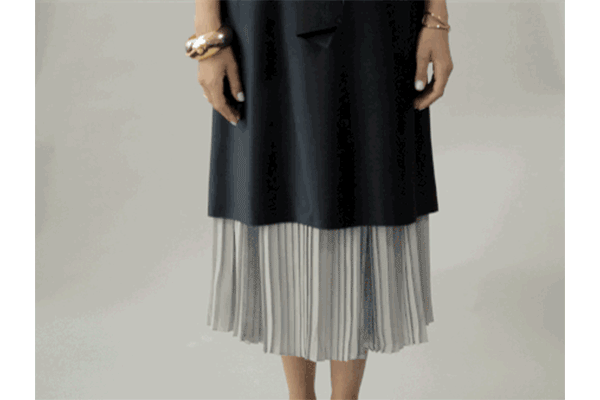 Asos Pleated Metallic Skirt, $114 at Asos; 3.1 Phillip Lim Black Silk Dress, similar wrap top, $425 at Net-a-Porter; Cynthia Rowley Gold Flask Bangle, $365 at Lyst.