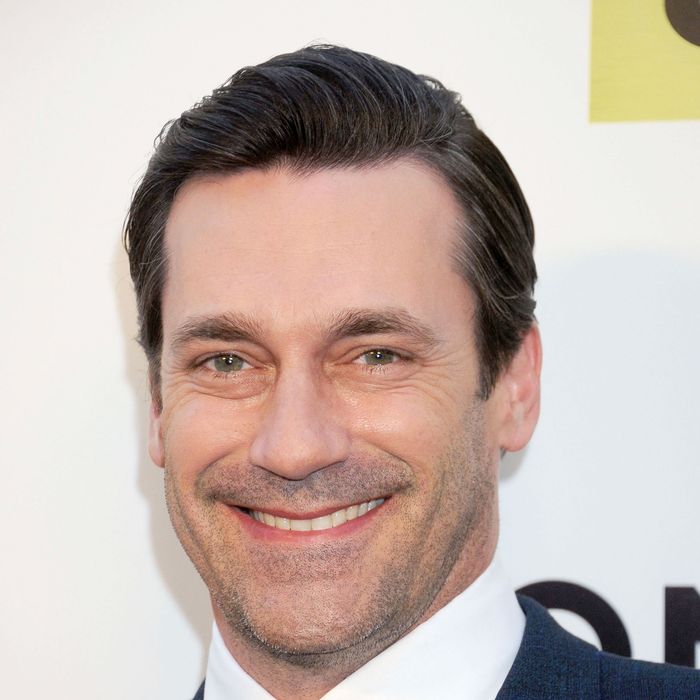 Photo: Gregg DeGuire/Getty Images
Before Jon Hamm was Jon Hamm, he made a brief foray into the world of softcore porn — only not in the way that you'd imagine or plead with the gods for.
In the June issue of Vanity Fair, he chats about his floppy-haired, starving-actor days, which included both an appearance as a loser on a dating show and a behind-the-scenes stint for Skinemax: "I was actually at that time working as a set dresser for Cinemax soft-core-porn movies. It was soul-crushing," he says of the experience.
Well, of course it was! How could he be fulfilled artfully mussing satin sheets while wasting his enormous God-given onscreen talents? (By talent, I mean his penis. I'm talking about his penis again.)