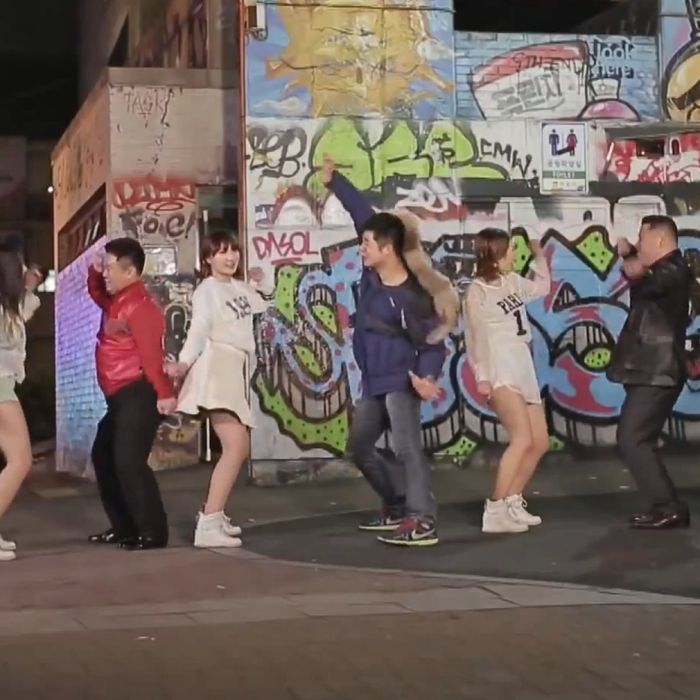 There is a new dance craze emerging from South Korea, the Earth's novelty-movement incubator. It's called the Ear Attack, and it's from a video of the same name by a Korean pop group called Badkidz. Kotaku reports that it's been slower to rise than some other South Korean viral-video exports, but it is already oft imitated by key demographics: school kids in uniforms, adorable children, geared-up motorcyclists.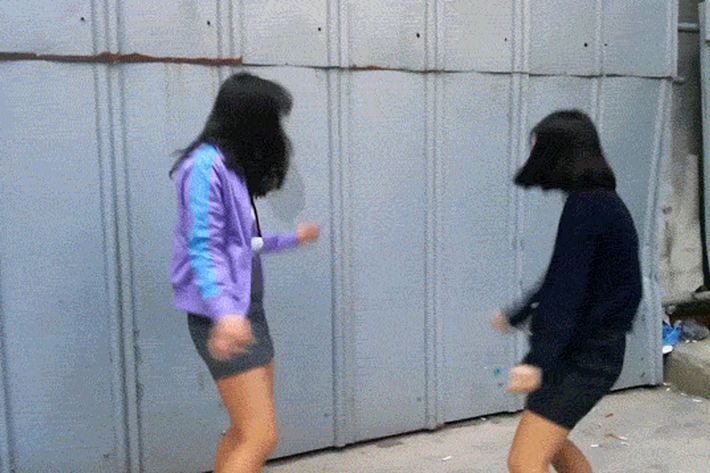 It's a partner dance in which both parties face each other. Knees are bent; the upper body flops in energetic side-to-side motions. This is all in service of the pièce de literal résistance: an enormous mock-slap to one party in the pair. Usually the dude. The slap should not reach this person's face, but the movement should imply that if the hand were to reach the face, a slap would be administered to both cheeks. It's is the iconic soap-opera slap, made danceable. 
Dramatic, extravagant, gestural, old-timey in a 1980s, old-timey way, altogether marked by a sense of being uncalled for: Dynasty slaps and K-Pop novelty dances are a match in exaggerated-movements heaven.