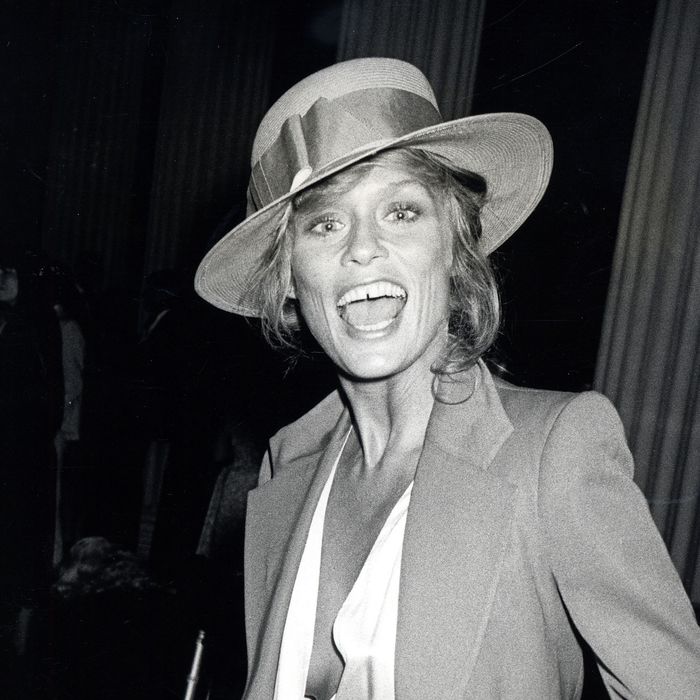 Photo: Ron Galella/Getty Images
Lauren Hutton, septuagenarian supermodel, spoke at the 92Y and answered several questions about her life. She was not boring about it, either. Elle reports that Hutton came so she could take a boat to Africa and try acid:
I had read about LSD and it sure sounded like something I wanted to try.
Sometimes it's neither the journey nor the destination, but the motivation. Hope you got what you were looking for, lady.