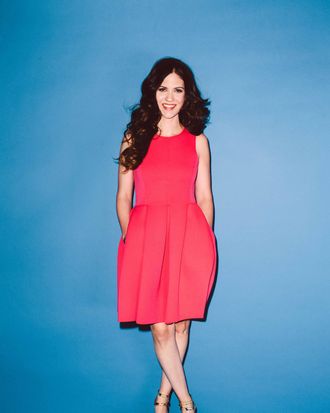 Creating a visual identity is a cornerstone of branding anything, but only in the past decade has everything — and everyone — become a brand. This shift helps to explain art director Roanne Adams's diverse project list, from Lula Magazine's website to Loeffler Randall's packaging. (To further illustrate her versatility: She's also worked on projects with corporate clients, including Rachael Ray and Nike.) Adams opened RoAndCo in 2006, shortly after she was named to Print Magazine's "20 under 30" list, and now employs a staff of 13. The Cut recently spoke with Adams about taste, ambition, and why she's pretty much over italic lettering.
How did you end up in New York?
By way of Paris and Connecticut. I grew up in Connecticut just 45 minutes away from the city, and came here pretty often, but lived in Paris from age 11 to 15. From an early age, probably 9 or 10, I was always into drawing and the arts and I think Paris opened my eyes to the art world. There was so much eye candy everywhere I went. I got to take painting classes at the Louvre and at Beaux-Arts. I had an art-history teacher who worked at Parsons in Paris, and he was a big advocate of Parsons in general. He told me that even if I moved back to Connecticut it wouldn't be the end of the world. I could always take art classes at Parsons in New York on the weekends or after school, so that's what I did. We'd get out of school at 3 p.m., and I would take the train into the city for a nude painting class. I decided Parsons was where I wanted to go to college, and so I applied for early admission and got in. 
And that's when you got really into fashion.
I had a lot of friends in the fashion department at Parsons who were starting their own companies — being able to art direct or design for them seemed really appealing. But straight out of school, I got a job at a branding firm. The funny thing was, while I was at Parsons, I took all of these experimental publication-design classes that weren't branding-related at all. The job was all about big-picture thinking, branding on a huge scale for corporate clients. I was slightly concerned that I was out of my element, but soon realized that it was the perfect foundation. You have to think about the essence of the brand and figure out how to communicate that visually in a simple, succinct form, whether that's a logo or website: Every touch-point needs to be consistent and clear. OshKosh was a big client of mine. I worked with them on rebranding and art [direction] for their photo shoots. I soon realized that I could apply what I had learned to young, independent fashion designers; I could create this big-picture branding and thinking, helping them to sound established and allow them to stand out.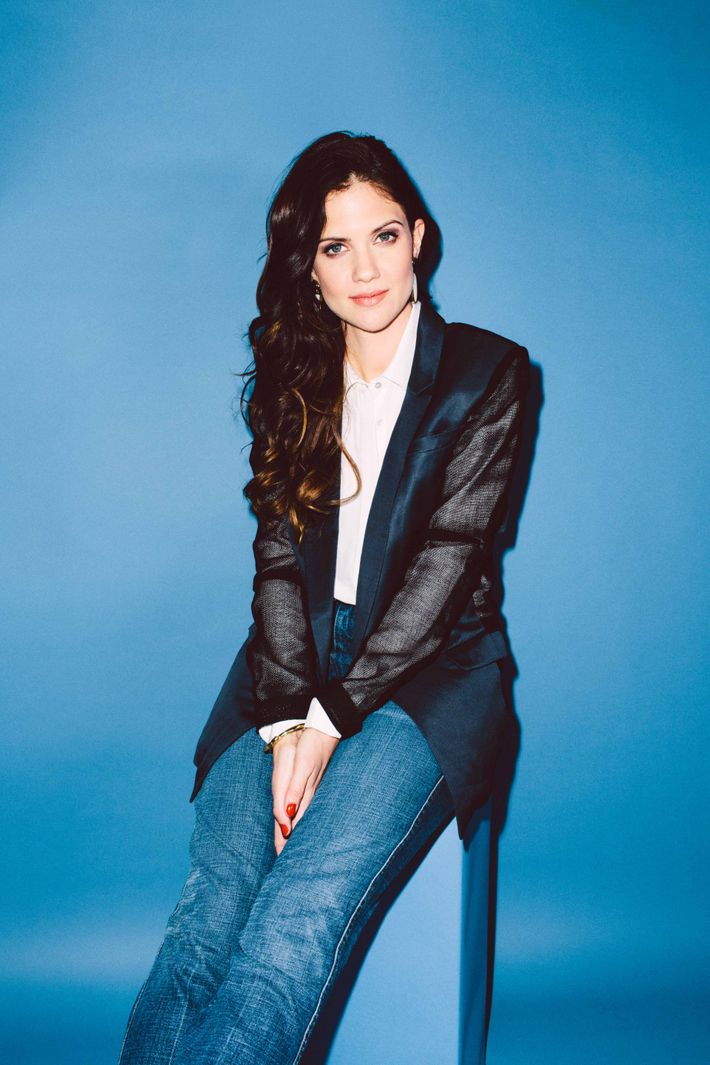 And that's when you decided to open your own shop?
I worked in corporate for about three and a half years. When I turned 25, I was named to Print Magazine's " 20 Under 30" list. I started to get applause from the design community that I hadn't gotten before. All of a sudden I was being asked to do a lot of freelance work on the side, and it became a little overwhelming, having a full-time job and a lot of freelance work coming in. I thought about going to some other design firms that were more fashion-centric, but I realized that you could work from a laptop anywhere, from your apartment. I figured, "I'm young, and I might as well do it now or not do it at all." So I emailed everyone I had ever met in the past seven years in New York and just asked that if they had anything to send it my way. It got to the point that I had so much work that couldn't work from home anymore. By chance, Refinery29 had started probably about five months before that, and [co-founder] Piera Gelardi was a longtime acquaintance. She said they had a desk available, and it was dirt cheap, so I took it. It was a large space for how much money I was spending, so I was able to staff up over five years, you know, to a team of five, six people in this tiny little space. That was a huge contribution to being able to start my own business on a shoestring budget and not have to ever borrow money or partner with anyone.
I don't know a ton about the advertising world, but what I do know is that there are a few conglomerates that own the majority of the agencies. Five years from now, if one of the big branding firms wanted to acquire you, would that be something you'd be into?
I would consider it, depending on what the design firm was, and their aesthetic, and their client base and what their motivations were. I would still want to be able to control the types of projects that we work on — it's the thing that keeps me passionate and excited. 
Let's talk about your typical day. Are you in meetings all day, at the computer most of the day — how does that all work?
I used to sit and design all day long until it got to a point where I was managing so many designers that I just pulled away from the computer and started sitting next to them or sitting behind them and talking through designs. I have such amazing designers working for me that I feel no need to sit down at the computer anymore and design myself. If I'm going to sit down at the computer and do anything, it might be to create a mood board to visually explain what I'm looking for. And my designers have come to understand what I am looking for as well. I'm in a lot of client meetings presenting work, or new-business meetings.
A lot of my time right now is spent talking about interactive design and user experience and fielding a lot of request for e-commerce design. The fashion industry has shifted very quickly over the last five years. I'd say five years ago a lot of people were hesitant to get their businesses online, and now it's sort of their first priority in terms of their marketing and branding side of their business, as opposed to rebranding or look-book design.
What do you think people come to you for aesthetically? What are your signatures?
An elevated fashion look that isn't too austere and unapproachable. We create, I think, contemporary design, but it's contemporary without being too minimal. It has a little bit of warmth to it. We're working with brands that really want to create one thread throughout all of their marketing materials and really want to evolve that over the years but not stray too far from it. I think that our look is somewhat European as well. 
You work with a lot of young, emerging designers. How do you find a balance, business-wise? I'm sure that they can't afford the same budgets that Nike or a similar company could afford.
It's funny that you bring up Nike, since it's one of our clients. We have other clients of that size and caliber that we work with to allow us to bring on smaller, independent designers. I think that's really the lifeblood of the studio: being able to work with smaller designers in tandem with larger corporate clients, and apply the same level of design to both.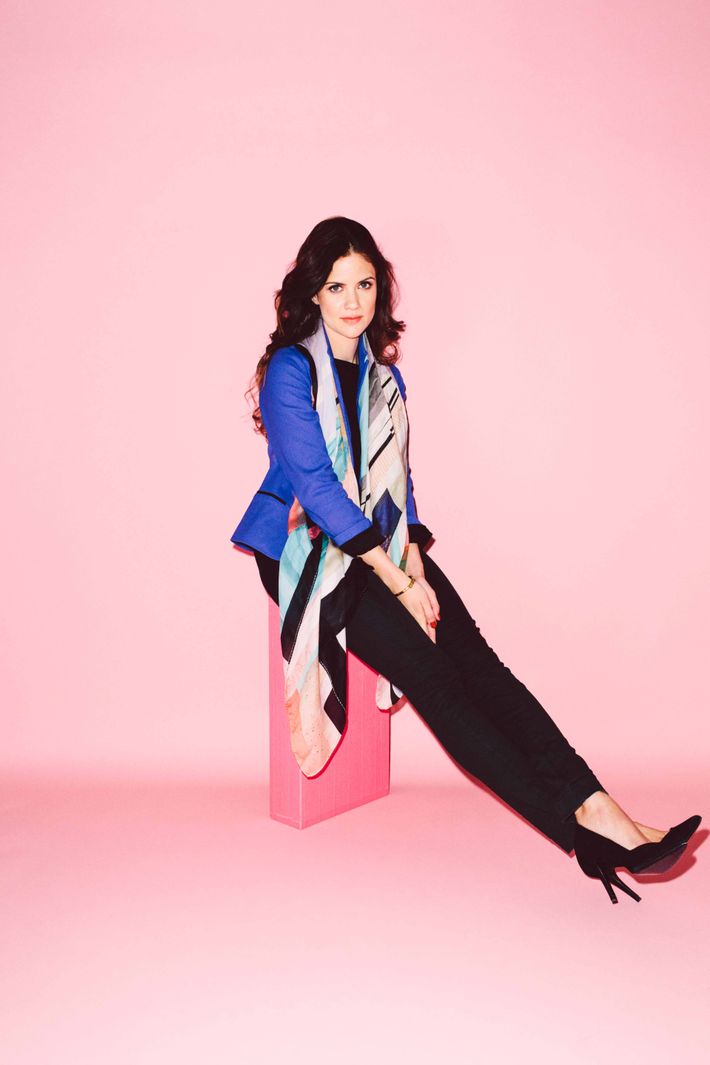 There seem to be some prevalent trends in design right now. What were you feeling two or three years ago that is starting to go stale?
I mean, in terms of treatments of text I think that we really exhausted the italic-serif typeface. It still looks great, and clients still ask for it, but, you know, I think that we need to maybe take a little break from it for a while.
What are you into, then?
I've been in the sans-serif, Céline-logo world for a while now, and I'm almost starting to get tired of that as well. But it's hard not to love that too: simple, chic, refined, no ornament. It's hard. Clients see stuff on our portfolio, and they want what they see. I'm not going to say no to them. I'm going to tell them that, yeah, this has been done before, but maybe it hasn't been done for their industry yet. Now I'm working with clients in the hospitality industry and the interior-design industry.
What's the most challenging part of all of this? Has there been a moment over the past eight years when you've just wanted to call it a day?
I think that my biggest challenges have been just coming to terms with the fact that I am a business owner. I don't necessarily get the luxury of being a creative director eight hours a day. My day gets broken up by, you know, business concerns. On the one hand, it really excites me to be a business owner, and drives me to do more and do better. But at the same time, there are things that come up that can really bring you great stress and challenge you and make you feel like, Wait a second, did I sign up for this? Did I sign up to spend 15 hours a month being a human-resources person or to work with an accountant or a bookkeeper? But at the same time, I wouldn't want it any other way. I don't think that I would be as excited to get up every day if it weren't this challenging.
Photographer: Eric T. White; Manicure: Casandra Lamar using Revlon at Factory Downtown; Makeup and Hair: Tiffany Saxby using MAC Cosmetics and Remington T-Studio Silk Ceramic Collection.