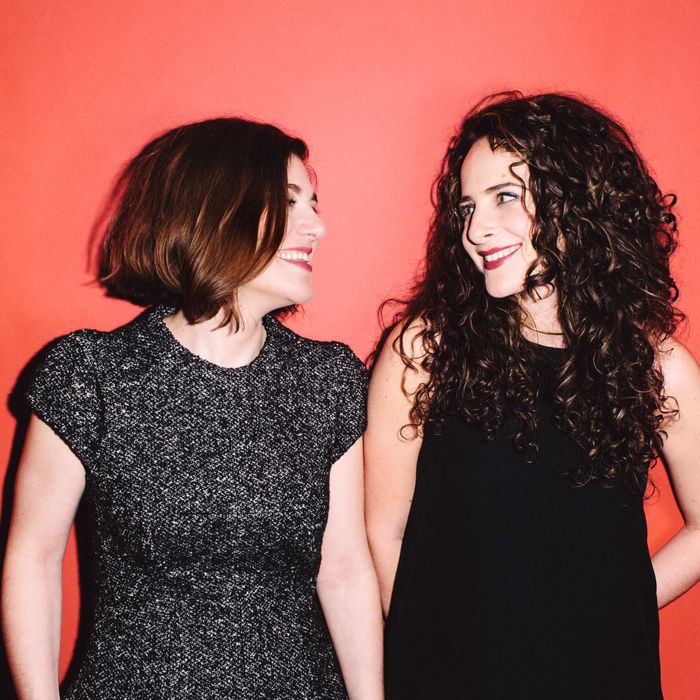 Content and commerce are two buzzwords we'd be thrilled to never hear again. But when it comes to the marriage of storytelling and selling stuff, Claire Mazur and Erica Cerulo — the duo behind Of a Kind — are certainly doing something right.
Friends since they met as undergrads at the University of Chicago, Mazur, now 30, spent her formative years working in the art world, while Cerulo, 31, worked as an editor at magazines including Details and Lucky. The duo launched Of a Kind in 2010, a site that, in the same vein of the art-focused portal 20x200, sells limited-edition runs of jewelry, fashion, and accessories from up-and-coming designers.
To complement those "editions," as they like to call them, Mazur and Cerulo also publish accompanying stories, whether that's a detailed account of clothing designer Ellen Van Dusen's obsession with 'zines, or how jeweler Faris Du Graf's trip to Honolulu inspired her architectural pieces — to give the buyer a sense of knowing what they own. And, over time, they've found that people like reading the posts as much as they love buying the editions. Mazur and Cerulo spoke to the Cut about their content-commerce secret sauce, how quitting their jobs resulted in doing child's pose in the shower, crying, and their latest project: Of a Kind Collections.
Let's start from the beginning.
Cerulo: I was working in magazines, I worked at Details for five years, and then at Lucky. And Claire was working in the art world.
Mazur: Art support systems were beginning to crop up online, specifically Kickstarter and 20x200. I started to get interested in those models. I was really obsessed with 20x200 and ended up applying to multiple jobs because I thought what they were doing was so revolutionary.
It was actually when I sent Erica a cover letter to edit that we came up with this idea that was basically taking a 20x200 model, which was selling limited-edition art prints from emerging artists, and translating it to fashion. What if we sold limited-edition pieces by young designers online and got them that sort of exposure? And offered the thrill of discovering a new designer. Erica was in magazines at the time, and I thought, For this really to work, we need to tell a story.
Were you working on Of a Kind while you still had other jobs?
Cerulo: We were brainstorming it while we were still at our jobs. We came up with the idea in January 2010 and then quit our jobs that August, and launched our site in November of 2010. Which was really exciting and really scary.
It's incredible that you were able to get it off the ground so quickly.
Mazur: We had done a lot of brainstorming work and research and talked to a lot of people to find out if we thought it would work.
Cerulo: We would meet with designers to see if they thought it was a good idea. The first designer we ever talked to was Melissa Coker from Wren. She explained how the wholesale world worked, what retail markups were like, and how many units a designer was typically producing. All of that.
Mazur: We had the idea of limited edition, but we didn't really know what was really limited. Like, if we wanted to sell 20 of something, would they be willing to make that thing, only 20 of them? And then we started talking to designers. Sometimes they do that anyway, because they don't have that many accounts. So we just started to wrap our heads around that.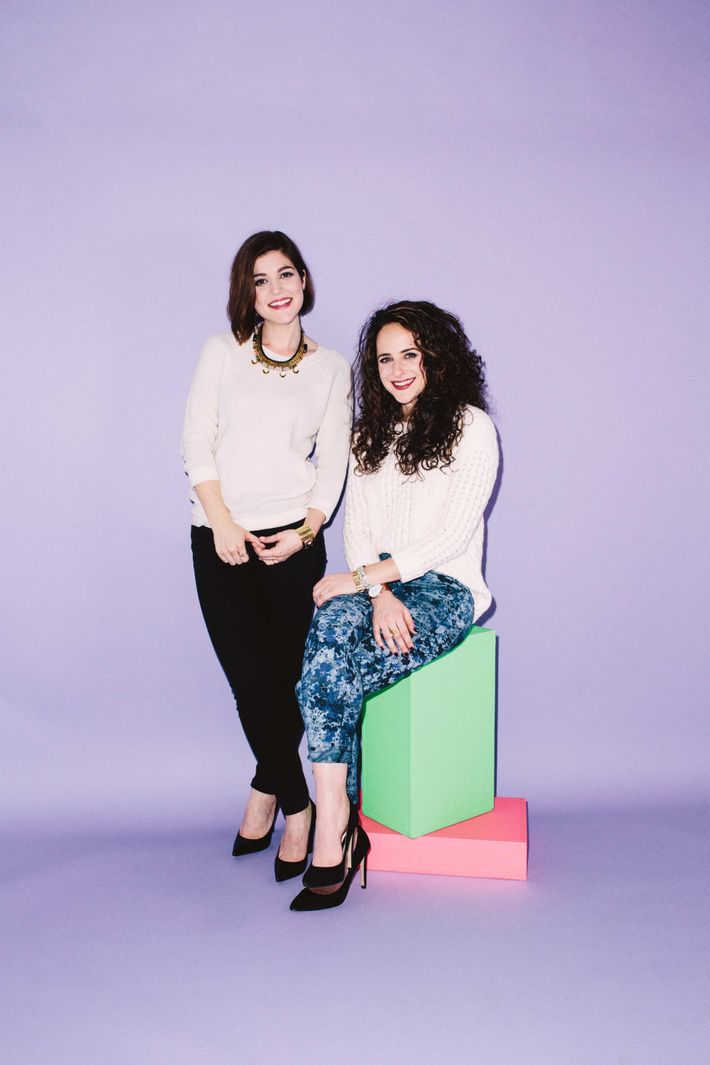 Mazur: We got to the point where we were starting to feel out designers to see what they thought about it, and getting feedback from them about what their pain points were and what was interesting to them about the model. And a lot of the designers would ask about next steps. "Where do we go from here? When do you need to see a sample?" So we had this roster of designers that were waiting to see if this would actually become a business.
For the first few months, what were you doing? Ordering product, building a website …
Mazur: I have so many pictures from that period — on a really hot day, sitting outside with my iced coffee just being pissed off.
Cerulo: That prelaunch period was probably one of the most stressful, because you're worrying. You have no idea what to worry about; you're kind of worrying about everything and really fixating on all the wrong things. Because how would we even know? So we would get hung up on these very particular things and that would be what we lost sleep over.
Mazur: But you have no idea what is actually going to go wrong, so you worry about everything.
Cerulo: And you've quit your jobs and your friends think you're crazy for the most part. Like, most people think you're crazy, generally, and you don't have anything to show for it. You're developing a website and everyone is like, "Cool you're building a website, like what does that mean?"
Mazur: I had my first set of high-school friends get married the September before we launched, so I went home and it was everyone I had ever known from high school, including my high-school boyfriend and his new wife. Everyone asked, "So, what are you doing?" And I'd say, "I'm starting a business." And you don't actually have a business to show for it yet, so they kind of pat you on the hand and say, "Aw, that's nice." Now it's something to really be proud of, and even at the time I was really proud of it, but it's very awkward.
Cerulo: Remember you said that the day after you quit your job, you were in the shower doing child's pose just, like, crying?
Mazur: Yeah, thinking, What have I done?
Fast-forward four years, and you have a pretty successful business on your hands. You raised $100,000 from friends and family, but nothing since. Beyond editions and the stories behind those editions, what's the next step?
Cerulo: We were hearing from the designers that e-commerce is a real struggle for them. Getting a site set up is a lot. Beyond that, the ones that were getting their e-commerce rolling were having a really tough time generating sales. They would only get traffic in sales when they got a press hit, and it's hard because they can't be dedicating money and resources into marketing. We realized that we could really grow the inventory on our site, support these designers by buying more pieces and continuing the relationship, and create this platform for the designers that really allowed them to do e-commerce in this low-touch way. So we launched Collections [which features a label's  full range instead of just one limited-edition piece] on our site last November with four designers.
You also have a weekly newsletter that has become quite popular.
Cerulo: That newsletter has been a huge coup for us. Basically, in December of 2012, we were promoting an after-holiday sale and had already sent a couple of emails about it. We hate sending emails about sales. It feels very specific and not like the sort of thing our brand should be doing. So we said, "Okay, what if instead of doing that, we send an email just with what we've been doing over the holiday break? We can write a little intro about that and make it feel sort of cute. And talk about the music video that we've been watching, the matcha tea we maybe want to buy, the nail polish that we're super psyched on." So we sent it, and we didn't get any angry emails.
Mazur: And we got a lot of emails that were asking for more details.
Cerulo: So we thought that maybe we should make it a weekly thing. It's an interesting way for us to talk to our customer and our audience that isn't in a way that feels so sell-y.
Photographer: Eric T. White; Manicure: Casandra Lamar using MAC Nail Lacquer at Factory Downtown; Makeup and Hair: Tiffany Saxby using Dermalogica and Amika at Factory Downtown.