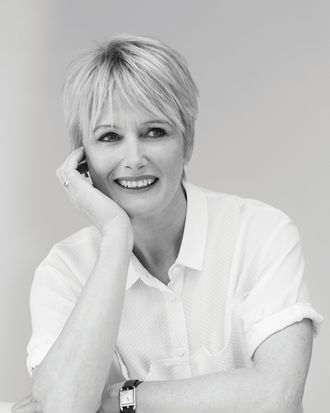 Photo: Courtesy of Whistles
This week, when Whistles arrives in New York, it will be the cult London brand's first physical presence in the U.S. Whistles is the non-designer label that hangs out with designer fashion. In February, it broke through onto London Fashion Week's fiercely guarded official schedule despite technically being a mid-market, high-street store. In London, it would be hard to find a fashion editor who doesn't have Whistles in her wardrobe. Some pieces have been so popular that wearing them to an industry event is risky, in case you're sitting next to someone with the same gray-marl slogan sweatshirt or monogrammed clutch.
In the U.S, where the brand has until now only had an online presence, it already has high-profile fans including Olivia Palermo and Gwen Stefani. "Eva Chen has been incredibly supportive," says Jane Shepherdson, the brand's chief executive. "She's always wearing something from Whistles on Instagram, which is lovely."
Shepherdson is something of a legend in British retail — one of only a handful of behind-the-scenes names known outside the fashion industry. Ten years ago, she became known as the woman who worked her way up from the stock room to become brand director of Topshop, reviving the failing store (in 2005, a tabloid described her as the "Shy Genius Who Turned Flopshop Into The High Street Darling Topshop"). Then in 2008, she joined Whistles — which was struggling as a bland, boho label, in dire need of reinvention — and worked the same transformative magic.
Six years on, Whistles is set to become a global brand, in its own understated way. There are 50 stores in the U.K., several very successful concessions in China and Hong Kong, and a handful in Russia. A second Paris concession has just opened in the Marais. The brand is launching a menswear line in September — though Shepherdson isn't ready to bring that to the U.S. just yet. With every expansion, she says, she watches and learns before making another move.
When we meet at her north London office, she's wearing a Whistles denim shirt with white Acne jeans and studded Valentino flats. She speaks about world domination, how good New York women look in shorts, and why she idolizes Phoebe Philo.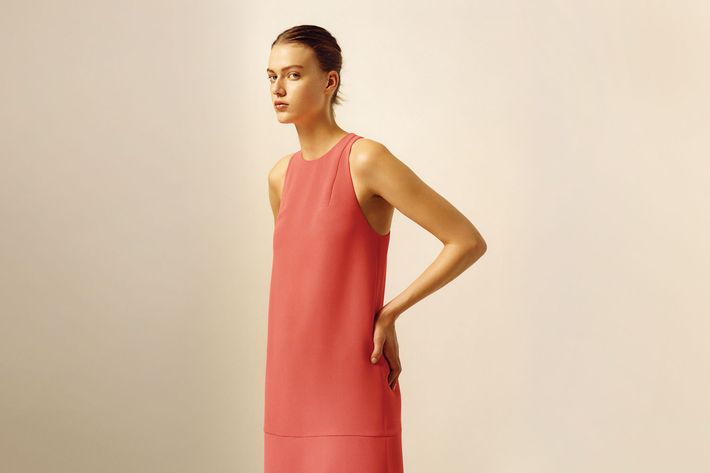 How would you describe Whistles to a new American customer?
I would say that the style is slightly pared-down, quite minimal, and unfussy. There's an effortless, sporty feel to it. We put pockets onto absolutely everything, if we can, because we never want our customers to look like they've tried too hard. I'd say that our woman is quite confident in the way that she dresses and puts things together — she can buy Whistles pieces that will sit alongside other designers quite nicely.
And what's the price range?
From about $60 for a linen T-shirt, up to about $600 to $700 for a leather jacket. Typically a silk dress would be about $250.
How did you prepare for the opening at Bloomingdale's?
It's a strange time to open — we're well aware that a lot of New Yorkers leave town at the end of May. But that's fine. We'll learn what we need to before the big autumn season comes along. We've spent ages choosing the collection, so it will include our top-end limited edition line, and some core pieces, and then a lot of pieces that we put in just to see what works and what doesn't. We don't yet know what New Yorkers are going to pick up on.
So which are those more experimental pieces?
Well, we had big debates about shorts. They're not selling well in London right now, because, firstly, the weather is terrible, and, secondly, British women are a bit slower to get our legs out, maybe. But one of our guys was in New York last week and said everyone's wearing shorts. We all thought, Yeah, because New York girls have great legs. Of course we should put the shorts in! We've also included two or three jumpsuits, because that feels very Whistles. Anecdotally, we know that the brands that work best in the U.S. are the ones who can respond quickly and be flexible. So if we learn early on that some things don't work, we'll pull them out and replace them with something that does work.
And are there other plans for the U.S.?
Well, this is a trial, really. We're opening on 59th Street now, and then in August we open in White Plains and Chestnut Hill. I would love to open standalone stores, but we're doing it one step at a time. Lots of British brands go into the U.S. thinking that it's the same language, so therefore it must be the same — and it isn't. It's hugely competitive, and you've got to be very, very strong to survive.
Whistles is known for being part of the fashion crowd and having a high standard of design. Is it hard to maintain that when you're expanding so quickly?
Yes, it's really hard. Consistency is so important, because the last thing you want is for your customer to come into the store, look at the collection, and think, Actually, that isn't what Whistles is about. I think in the running of the business, you really have to keep the design and buying functions quite separate, so that [the designers] are not pressurized by the continual openings and things that are happening on the operational side of the business.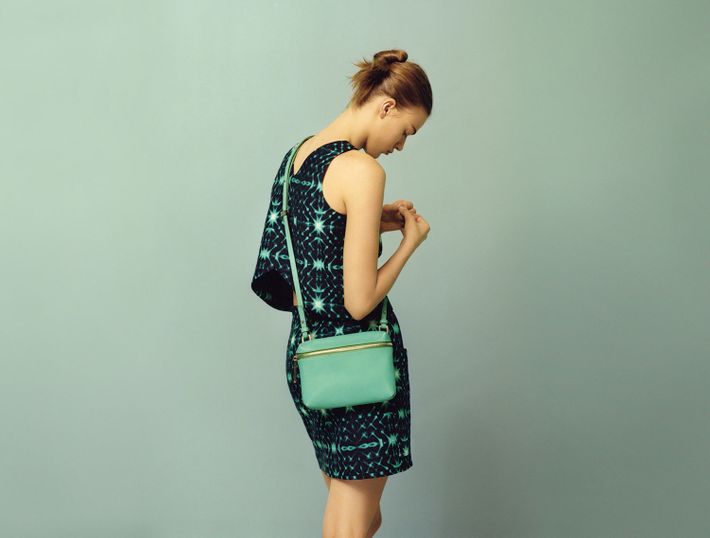 What percentage of your own wardrobe is Whistles?
Sixty or 70 percent. Alongside that, there's Isabel Marant, Acne, Miu Miu, Marni, and Prada. I have a lot of Céline shoes and handbags, and my wardrobe would be full of Céline if I could afford it, or if I was six feet tall! Phoebe Philo is my designer idol — I think she's incredible. I thought the fur-lined Birkenstock was kind of the best joke ever — that combination of the ultimate utility with incredible luxury.
Has anything surprised you about the way that other countries have responded to Whistles?
In China, one of our best-selling pieces has been a neoprene sweatshirt, which is quite bulky and quite hard to wear. It hasn't worked so well in the U.K., but I wonder whether they can wear it in Asia because they're very slim, so on them it looks like a lovely oversize piece. Skirt and dress lengths also differ. In the Far East they prefer them to be shorter, whereas in the U.K. at the moment there's a big trend for the midi length. I don't know whether they want that in New York, but we'll find out. I actually think that the British and the Americans enjoy a similar aesthetic — New Yorkers like the look of not having tried too hard, so I'm hoping that we'll understand each other quite well.