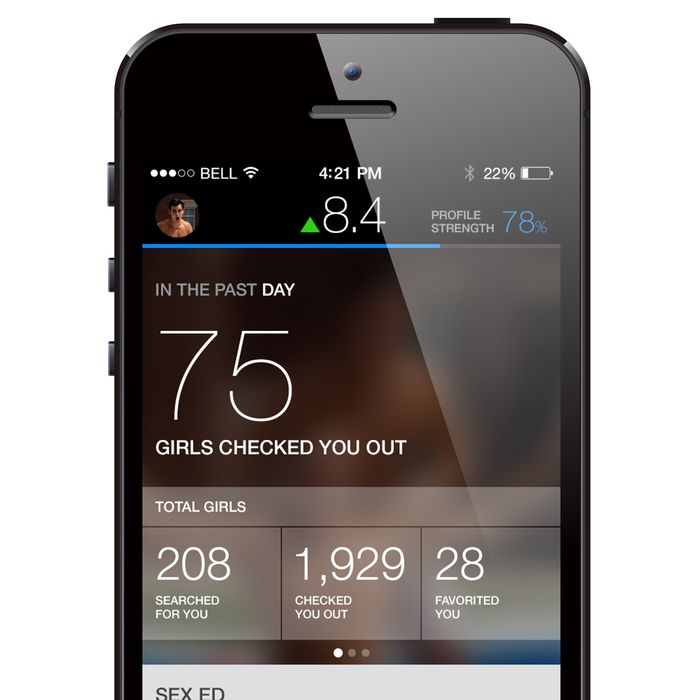 Our foremost online rating system for dudes, Lulu, has so far been a clubhouse with a "Woman Only, Please" sign. The app uses Facebook profiles to determine gender and blocks access to curious male would-be visitors. So aside from learning about their Lulu profiles as an amusing party trick, men could not experience its wealth of hashtag-centric gossip.
Until everything changed, and Lulu was like: Come on in, fellas, see what we've been saying about ya. 
Business Insider reports that men can now learn their scores and see their most popular descriptors. They also can check some analytics, such as how many women search for them, rate them, and follow them. Get ready for some spelunking into the corners of your ego, men. Enjoy yourselves.