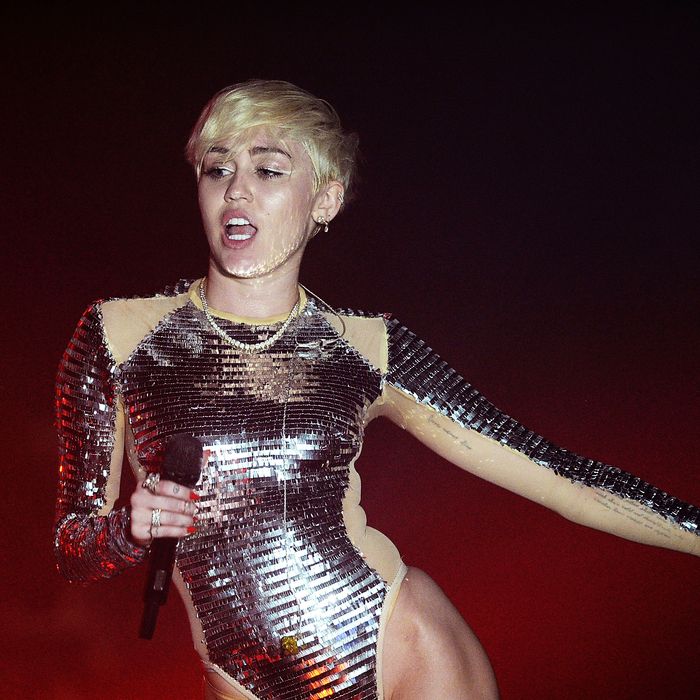 Photo: Dave J Hogan/Getty Images
Renowned sex educator Miley Cyrus delivered a lecture at a London club called GAY this past weekend. Here is her address:
You know, everyone's a little bit gay. It's the truth. Everyone's gay, all it takes is one cocktail. And if that doesn't work, sprinkle something in their drink. That's what I always do.

Sexuality, consent, date rape drugs: serious matters? Nope, just fodder for Miley's comic stylings. America's current representative on all topics controversial then played a song called "Wrecking Ball."