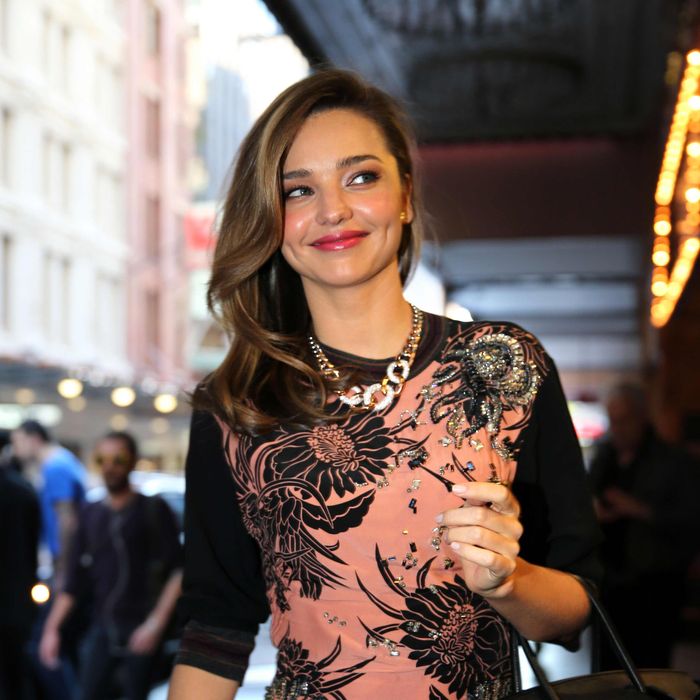 Photo: Ross Schultz/Newspix/Getty Images
In an interview for her Lucky cover story, Miranda Kerr reportedly heard the assigned writer coughing. Heidi Mitchell writes that "Kerr begins diagnosing me within moments of us sitting down."
What a delightful interview! Fear not that it was all stethoscopes and thermometers. Actually, it was none of that. It was cough-listening and suggestions of curious herbs:
Have you tried colloidal silver? It's a natural immune booster … What about olive-leaf extract? Or manuka honey?
Mitchell reports that the model has never taken a sick day and is a certified health coach. For example, Kerr knows that manuka honey is best with hot water, lemon, and garlic. Drink up, coughing journalist, and feel better soon.