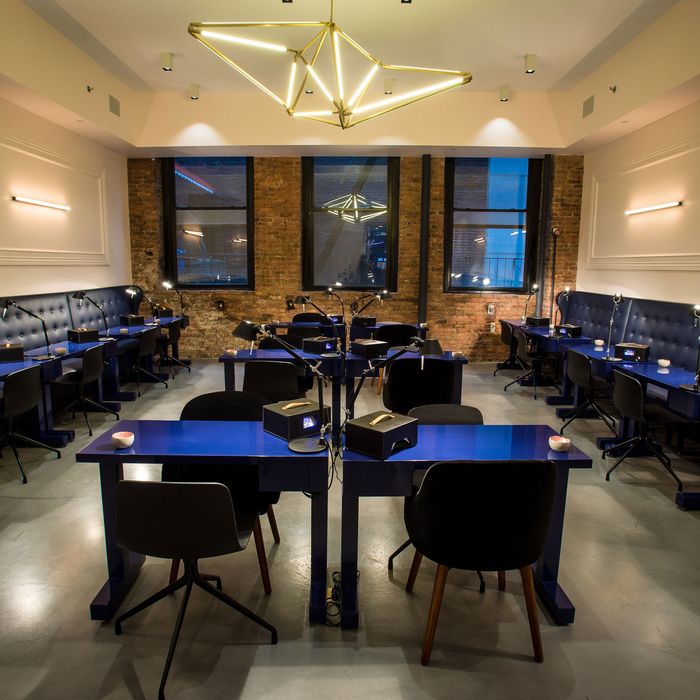 Here at the Cut, we have been very vocal about our hatred for nail art: Zooey Deschanel's cutesy fingernails make our hearts cold, and we called for death to the mani-cam.
But recall when you saw your first glimpse of nail art. Perhaps it was a subtle metallic-edge French manicure. Maybe it was your favorite Miyazaki character on a pinky. The new Paintbox nail salon in Soho hopes to re-create that feeling, the one you had before you became a hardened, anti-nail-art bitch. The salon's owners hope to make you feel like a nail-art virgin, gelled for the very first time.
The brainchild of former beauty editor Eleanor Langston, Paintbox is billed as a space for "sophisticated nail art." Located next to the Mondrian Soho, it refreshingly lacks the cutesy décor of most nail salons — choosing instead sleek, precise architecture with Diptyque candles. Guests choose designs from a varied nail-art menu that includes polka-dot, reverse-edge, pyramids, and watercolor nails. You can "build it your way" by choosing your color variation. "It's not ratchet" looks, one of the manicurists said to me, laughing. Regular non-art manicures are also available, with a curated selection of colors from brands like Butter London, Chanel, RGB, and others.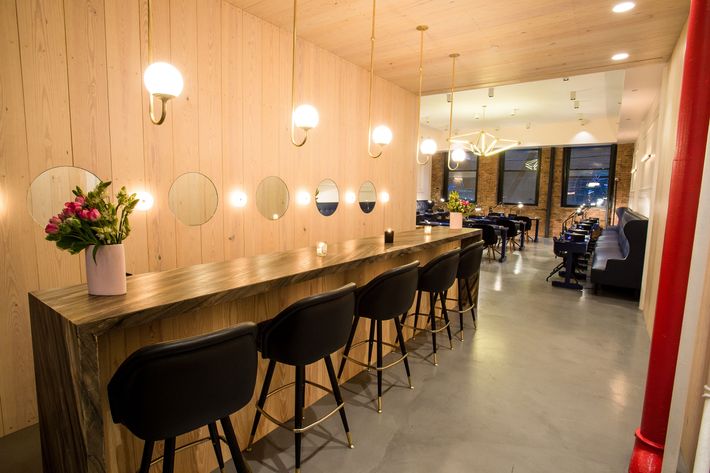 The nail-art process is fast and quick. I think one of the greatest forms of beauty torture after the Brazilian is watching actual paint dry on your nails. But the gel-curing process at Paintbox is quick (they use gels from Japan). At a recent press day, all the wizened anti-nail-art editors were in and out in an hour and 15 minutes, cooing about their designs. Most even posed for Paintbox's equivalent of the mani-cam: A box that takes a picture of your nails to show off for social media.

Paintbox is located at 17 Crosby Street, New York, New York 10013; (212) 219-2412.