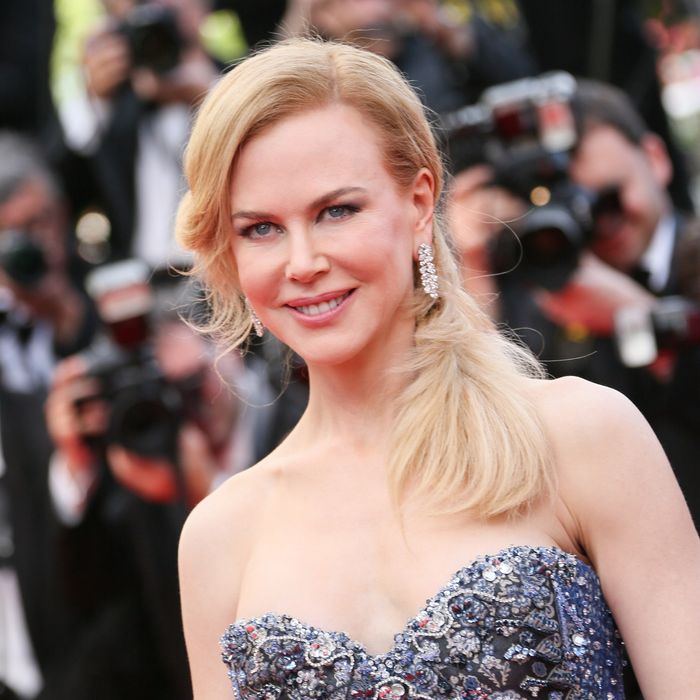 Photo: Tony Barson/FilmMagic
Wispy-updo-tendril Nicole Kidman has confirmed that her film career is in the salable country-strong hands of her husband Keith Urban. In short, she says, if he asked her to stop making movies, then she would:
Yeah, if he asked me. No question … If he said no, I wouldn't have done it. That's how we are. I know this sounds old-fashioned, but I do put it on the table. Because if it won't work for us, then I'm not doing it.
Old-fashioned domestic check-ins served up fresh at the Kidman-Urban homestead. (Another potential reading of this situation: Her current role as Grace Kelly is on the receiving end of a harsh panning, so Kidman is just spreading that complicity around to the whole family.)