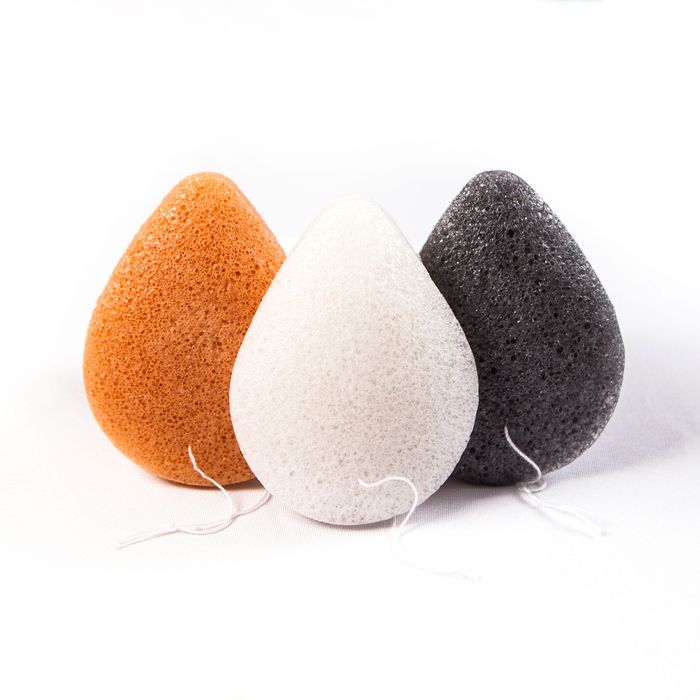 Good news for Elaine, re: sponges — at least konjac sponges — are plentiful and show no signs of running out. Made out of a starchy, root vegetable called the konjac, these sponges have been an exfoliating mainstay in Asian beauty routines for years. Known for being effective at sloughing off dead skin (microbeads are a rarity in Asia) these sponges are a natural, gentle way to exfoliate every day and ensure that your skin cells turn over faster than the standard 28-day cycle. Faster turnover equals more new skin and more of that elusive glow. You can use them with cleanser or alone (I tried both), but soak the sponges, which arrive dry and feel like Styrofoam before use. Sponge in a circular motion over your face and lightly rinse, and you'll find the motions to be even gentler than the Clarisonic, with the same soft-skin aftereffect.
We tried five different konjac sponges on the market. The verdict: There's no real way to go wrong in choosing a konjac sponge.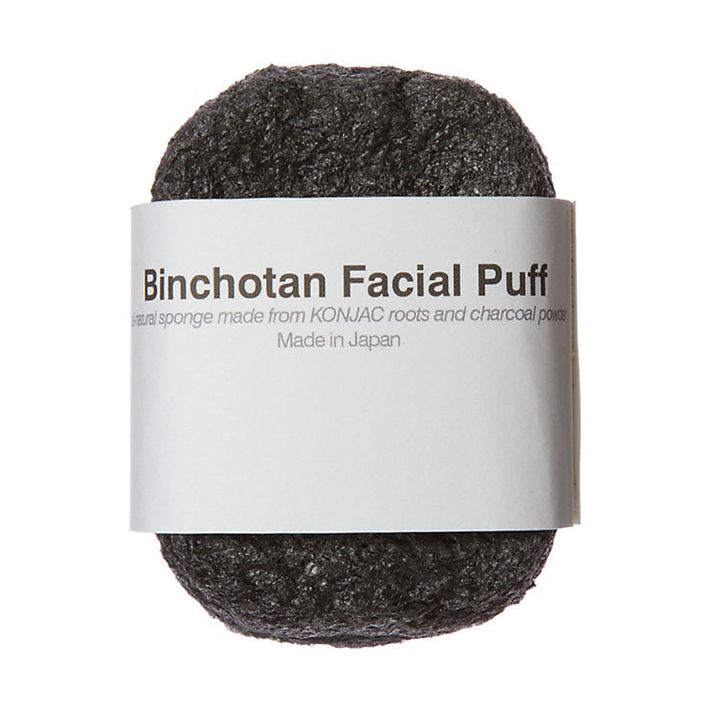 Binchotan Facial Puff
This is the OG of sponges — the original that you find everywhere in Japanese beauty supply stores. Binchotan refers to charcoal, an ingredient used in Japan to absorb toxins and impurities. Probably the sponge with the best, thickest material, this sponge took longer to soften than all the other ones. It also was bumpier than the others, which was better for the flakier bits of skin. Go a little gentler if you have extra-gentle skin. After using this, my skin wasn't as flaky and was noticeable softer. The only detriment is that the shape makes it harder to exfoliate around the nasolabial folds.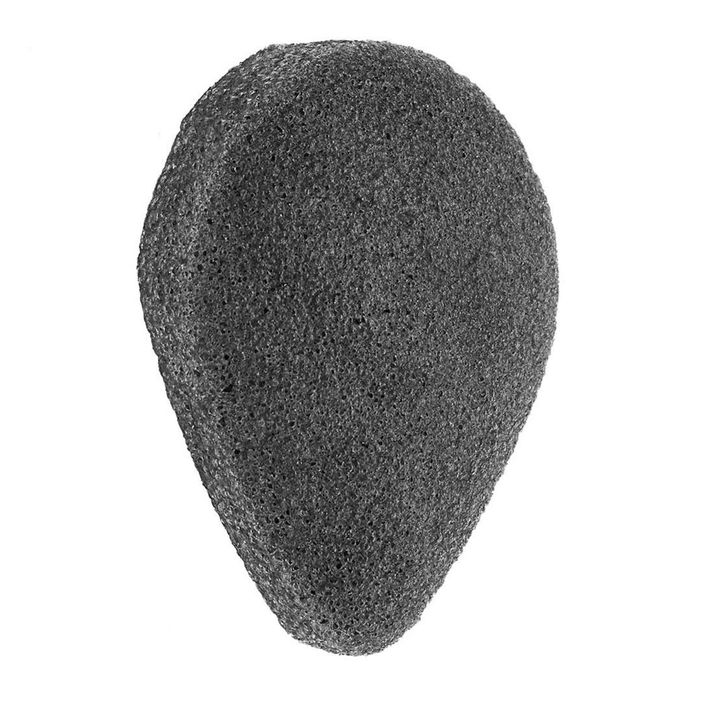 Julep Konjac Cleansing Sponge
This konjac sponge arrived in a sealed package so that it was already moist (the only one among the five to do this). Although a little slimmer and lighter in porosity than the other sponges, the teardrop shape made it easy to use and get into sensitive areas like around the nose. It also comes with a suction cup to hang the sponge, which comes threaded on a string loop (making it easier to store). While it left my skin feeling soft, I thought the quality and texture of the other sponges were better.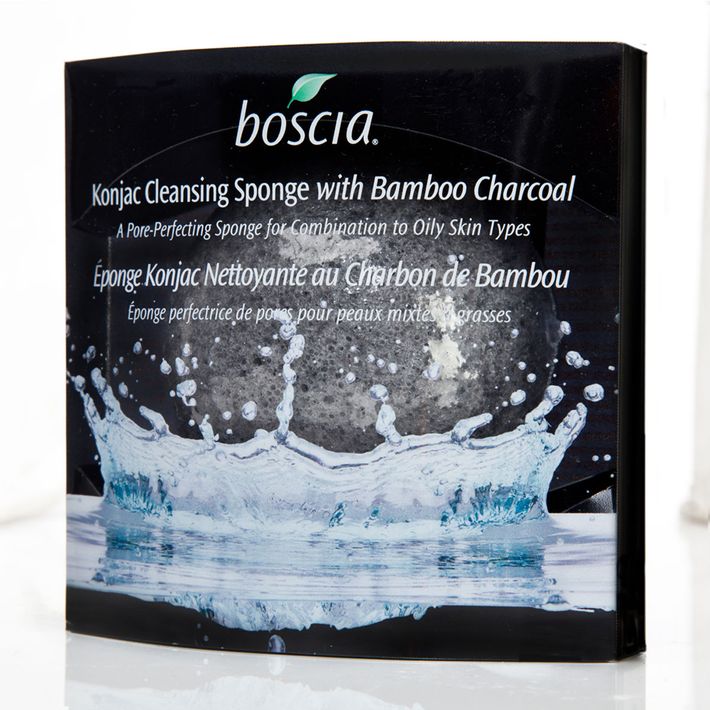 Boscia's Konjac Cleansing Sponge
In terms of texture, this sponge has a thickness somewhere between the Binchotan and the Julep. The dome shape makes it easy to grab onto, and it's also one of the largest sponges, which is an added surface-area advantage. You can clean your entire face in under a minute. The rounded edges also make it narrow into a smaller shape when you want to spot-clean and target certain areas.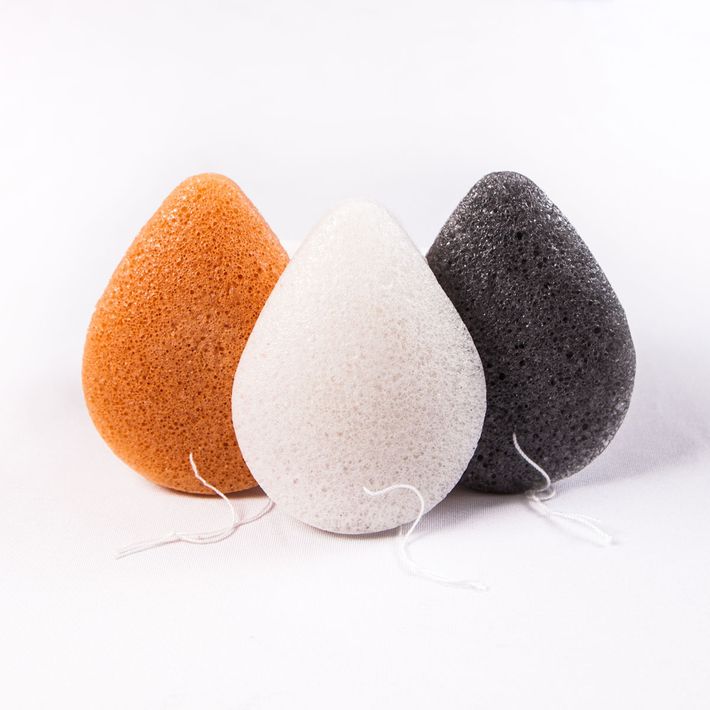 Dew Puff Konjac Cleansing Sponge
This is a good beginner sponge for someone who's never used one before. It's not as expensive as the others, and is a good way to gauge whether you are into this whole sponge-cleansing thing. In texture and quality, it's a little nicer than the Julep — so the differentiation point between this and the Boscia or Binchotan depends on what shape you think will be better at cleansing your face. Like the Dr. Sponge on the next slide, this sponge comes in "flavors" like charcoal, clay (supposedly better for acne), and the original.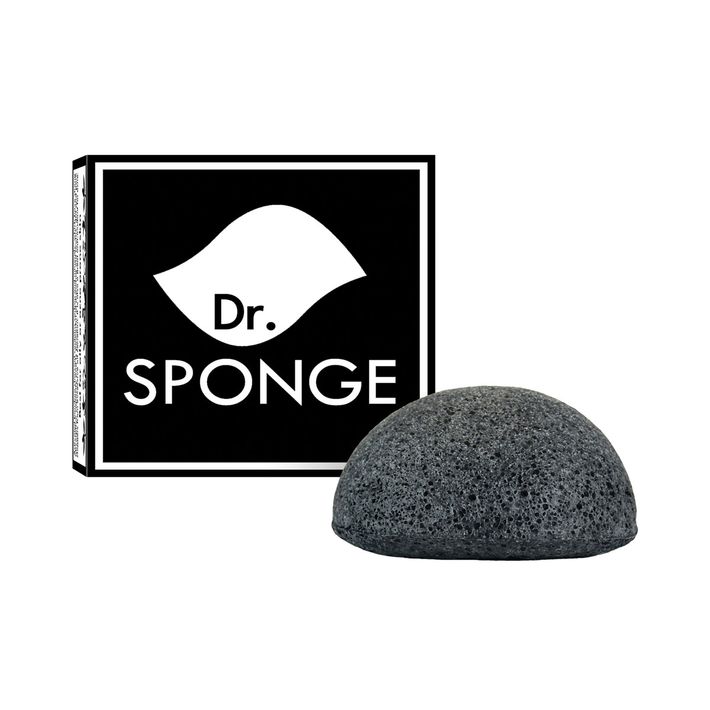 Dr. Sponge
This sponge is a tad smaller in size than the Boscia and is pretty comparable in terms of size and texture. It's a little harder to find since it's not at a mass retailer like Sephora but, at $8, is much cheaper than most other exfoliators on the market.