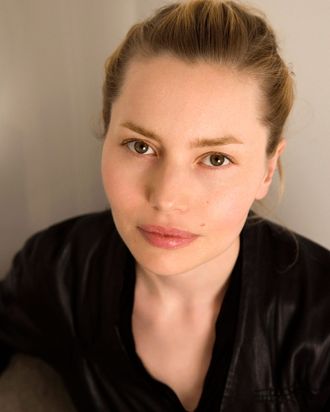 Photo: Courtesy of Isabelle Bellis
It takes six months and two hours to get a facial from the French skin-care specialist, Isabelle Bellis. Six months is the alleged time frame of her waiting list; two hours is the unhurried time of her supreme facial, which explores the inner crevices of your mouth and drenches your skin with about a quart of fancy, hand-pressed French rosewater.
A protégée of cult Parisian facialist Joëlle Ciocco, Bellis has commanded the top floor of an Upper East Side penthouse. Her treatment room has dove-gray velvet loungers, with a dressing table that holds a large Lanvin face puff. It was this calm enclave that I burst into, 45 minutes into my facial time. Despite being full of excuses ("my cab driver got into a fight with another driver," "traffic"), Bellis was calm and matter of fact as I tried to hurriedly rush through filling out an extensive questionnaire, which asked me things such as how many hours I slept, how I slept (right side/left side/back), and how I exercise and how often. The questionnaire now knows more mundane details about my life than my mother.
Normally, Bellis's treatment would commence with an hour of relaxation and calming techniques, including a vigorous lymphatic drainage massage all over the body. But she agreed to give me an abbreviated treatment, while explaining, "I neverrrr do this, Kat-leen," which skipped the relaxation hour and began with washing my face with cleansing milk. It was through the face wash that I first realized Bellis's touch is no ordinary aesthetician's touch. Bellis has a firm and substantial touch, not a feather-light caress, that got intimate with my facial bones. Her massages, done each time a new product was applied to my face, hurt in that hurt-so-good way of body massages.
Over the course of an hour, I would fall asleep to be awoken each time with the soothing spritz of a new product. "What's that?" I would sleepily murmur. "French rosewater," Bellis would explain. "Harvested by a lovely French lady, the crop is different each year. Is it not dee-vine?" It was indeed divine, a word I've never used before. It was the éminence grise of rosewater, making other rosewater smell like toilet water.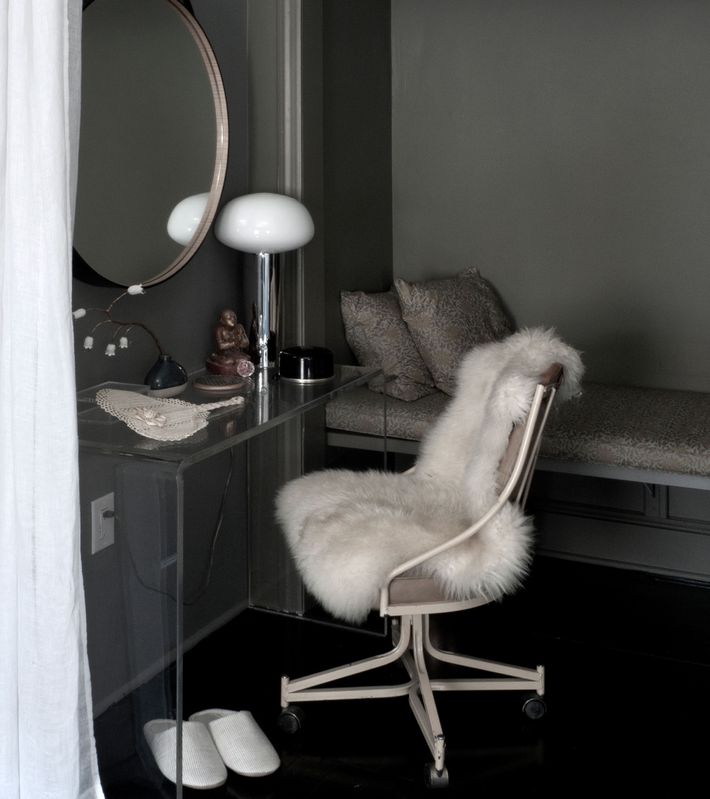 A viscous herbal and floral liquid was put on my face. "Is that a face oil?"
"Err, no, it is the essential juices of flowers. Not an oil," Bellis clarified. Maybe flower juice is the new face oil.
Between my dozing, Bellis asked me subtle questions, probing carefully into skin-care areas of concern, as Carla Bruni played overhead. She seemed particularly concerned about my choice of face cleansing oil, asking me several times what it is made of and where it is from. "I am not sure if it is for you," she delicately advises. "Our skin is very attracted to oil and oil and water don't mix, as you know, so it can be very hard to rinse." I vow to stop using it.
As a French facialist in New York, I ask her opinion on the differences between New York and French skin. Does having City Pharma and the acknowledged benefits of inner mouth massage really made a difference? "Ehhh, not really," Bellis demurely explains. "It is really the same." It is somewhat disappointing that even with the ban of smoking, New York pores, enriched with fresh-pressed green juice, still don't come out ahead of smoke- and wine-drenched French pores.
"Really?" I press on. "American dermatologists here also caution everyone to stay away from dairy and gluten, but these are mainstays in the French diet." Bellis explains that it is different; it's cultural. French stomachs are apparently better at processing lactose, especially with Sauterne.  "The French also eat their cheese with wine, which is an acid." You heard it from the French facialist first: Wine and cheese together work best for your skin.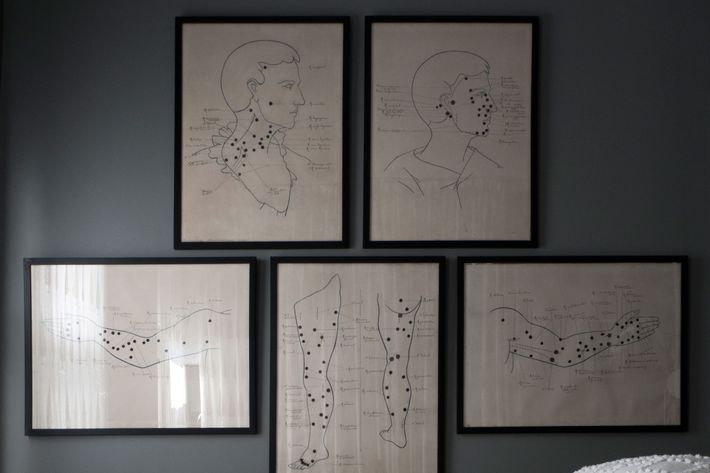 About three quarters into the activity-filled hour, Bellis delivers another knowledge bombshell on me: Our skins have signs. "Your skin has a fire element." I ask her if this is because I am a Leo, but apparently, my skin sign has nothing to do with Susan Miller or astrology GIFs. Skin can either have a fire element (a tendency to break out or have dry skin) or a water element (water retaining and well moisturized). It is basically a designation of skin type that makes my skin sound much more adventurous and cosmical.
An hour later, my abbreviated facial, which also includes the famed inner mouth massage (done with paper gloves, not rubber ones) and extractions, is over. My skin looks refreshed and glowy, especially with a finishing touch of L'Oréal's Age Perfect Glow Renewal Facial Oil, which she gently pats into my skin and hands. Mouth tension, particularly around the smile areas and jawline is relaxed. The vigorous massage worked and my face feels clear of knots that I didn't even know existed before.
As I rush to gather my belongings, Bellis smiles beatifically and imparts one final piece of skin care advice to a New Yorker striving for French skin: "Slow down."