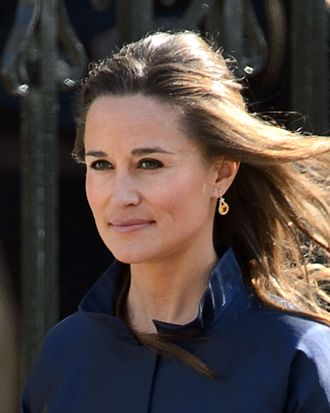 Photo: Ben Pruchnie/Getty Images
English prosesmith Pippa Middleton has encountered misfortune: After six months — which passed all too quickly — The Telegraph has decreed that Pippa will deliver "Sports and Social" dispatches no more. The ocean will gulp in emptiness and the sun shall set twice and all shall be wilty upon the Earth.
A source at The Telegraph told Us Weekly:
The readers just weren't into it. There was a lot of negative mail coming in after each column and there were too many off-limit subjects for her. They ran out of ideas.
Negative mail halted the Pippa column? If Pippa can suffer through haggis, a few snippy letters are of little concern. And the existence of off-limit subjects can be a benefit. For example, Pippa wrote a long article in which she could not say whether oysters were a sex food, and it was an unsurpassed commentary on everything knowable and unknowable. 
If Pippa is your favorite essayist, the writer who writes as if she were writing directly from your soul, your literary well of influence and empathy — and she is mine — fear not, sweet reader. Us reports that her work will still appear in "the upmarket supermarket magazine Waitrose Kitchen, and Vanity Fair."