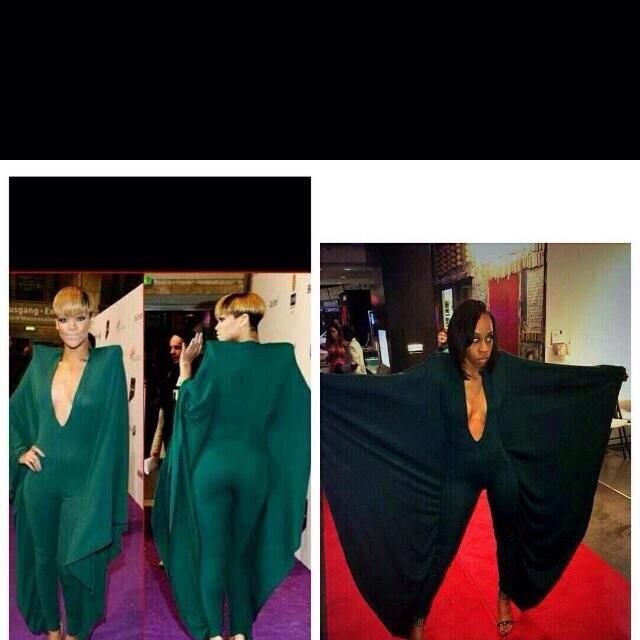 When 16-year-old Alexis Carter adhered to her prom's Hollywood theme by wearing a dramatic Rihanna outfit from 2010, the photo of her posing spun out on social media with the tag #PromBat. (The dark-green dress had unquestionably winglike sleeves.) The photograph reached Rihanna, who posted a side-by-side comparison photo and expressed her frown with an unambiguous emoji. And the snake ate its own tail, and Alexis Carter lost an idol:
Why throw shade on it when you had on the exact same thing. The poses was different but the outfit wasn't … She don't love her fans like she says she does.
She told Fox News Baltimore that she won't dress as Rihanna for prom ever again. Leave your idols, teens. Leave your idols and don't ever look back.