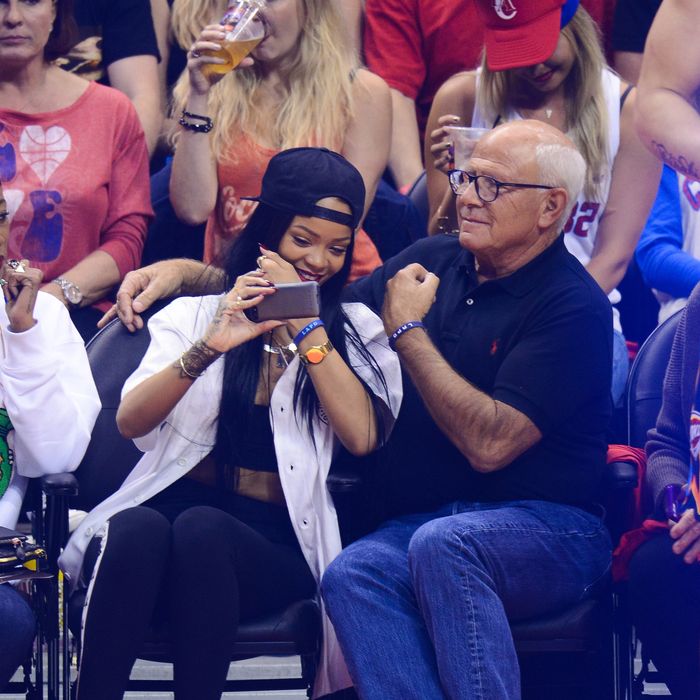 Photo: Noel Vasquez/GC Images
In destruction there is creation, and someone purchased an iPhone that Rihanna destroyed for $66,500. 
Rihanna dropped a fan's phone while taking a photo with him at a Clippers game, cracking the screen. The fellow with the defunct rectangle of fancy glass and aluminum decided to sell it on eBay (now signed with a heart and a rare Rihanna apology). Some other person in the world bought it for many thousands of dollars. 
It is perhaps presumptuous of me to recommend economic policy, but — the United States should cancel all other exports and rely solely on Rihanna damaging things for profit.