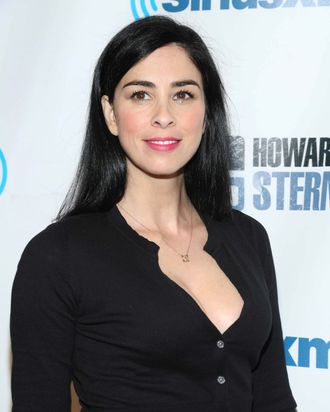 Photo: Rob Kim/Getty Images
Sarah Silverman wrote an outline of 13 things to consider while living a life for Glamour. It's a good baker's dozen. For example, she gives this wonderful gem of counsel:
Don't talk sh-t about yourself … Instead of droning on and on about how the tops of your strong, working thighs touch, why don't you ask your friends how they're doing, huh?
Chill about those person-moving limbs, be kind to your people friends — thoughts previously unconnected that now seem wonderfully enmeshed. And there are a whole dozen more things she advises. Read her whole lovely list. Print it. Use it like a nice checklist of ways to be.