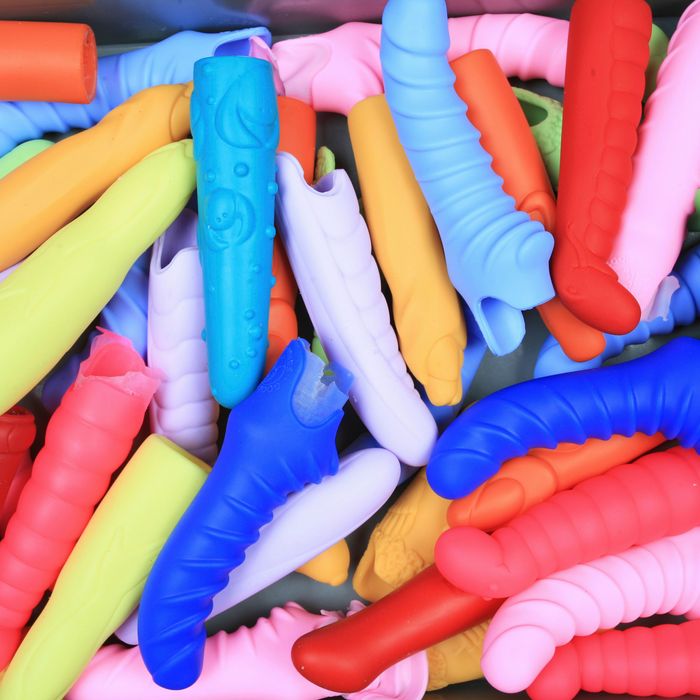 Photo: Massimo Brega/The Lighthouse/Vis/Corbis
As of Sunday night, I became the proprietor of a sex-toy e-commerce site called the SandBoxxx. I'll be selling vibrators, toy cleaners, penis-themed novelty goods for bachelorette parties, and some classy-scented bath products — no business license required, and my new side hustle was up and running before the Game of Thrones finale even came on. All in all, a productive evening
My future success (fingers crossed) in the sex-toy trade was made possible by Honey's Place, a 20-year-old wholesale distributor of "romantic products," which has been helping would-be entrepreneurs launch their own online stores since 2011. Honey's Place president and CEO Bonnie Feingold began offering her build-your-own-store e-commerce platform as a tool for the tech-shy brick-and-mortar businesses she worked with. But she quickly found that many of her users were new to the business: "Stay-at-home moms, people who had lost their jobs, or were just looking for low-commitment second jobs," she explains. "We get many different people who are interested in starting something for themselves and finding success."

The service has become something of a multilevel marketing business, with Honey's Place at the top of the pyramid. Think of the users as being like Avon ladies — if Avon ladies sold dildos.

"Oh, my kids know," says Eagle Donaldson, the Phoenix proprietor of GirlsandHerToys.com. "My whole family knows. My mom won't talk about it; she says she's prude. And my one daughter she says, My mom the Porn Queen."

Donaldson, a professional purchasing agent in the software industry by day, entered the sex-toy business ten years ago, selling vibrators and sex toys at home parties. She was the first customer to use the Honey's Place web platform, and now, in addition to her day job, she dedicates seven days a week to maintaining her web presence — tweeting, posting on Facebook, and keeping up a blog. She won't reveal how much she pulls in a month, but says it's lucrative enough that she's got an incentive to keep going.

Now numbering in the low thousands, the Honey's Place shopkeepers can either embrace the sex-toy business or keep it at arm's length and just accept a check once a month. Regardless, Honey's Place hopes to make everyone — women, especially — more comfortable with the buying (and selling) of sex toys. "Our clients are still 61 percent male, but we have started to actively promote to women," says Inga Van Riper, the company's head of sales. "We're signing up women, especially those who are home party planners who specialize in selling sex toys, and women who are looking to bring in income for the household."

Honey's Place even has its own early-'60s bootstrapping origin story, in the vein of Mary Kay. Feingold's mom started out running a store in Ohio that sold things like bubble bath and bath salts; she only discovered the "adult" business after the family moved to California. There, she first worked as a saleswoman before her employer closed up shop. Feingold's mom then decided to start Honey's Place. "She was well-known, so had a lot of clients right away," Feingold says. Eventually she was traveling the country as a consultant for X-rated stores, giving them advice on how to be more female-friendly and make women more comfortable shopping for their wares.

Feingold herself maintains a folksy vibe when speaking about her role in the business she took over when her mom died of breast cancer in 2003. As she tells me about a recent buying trip to Hong Kong, she describes watching sex toys being made in factories like she's describing something out of Willy Wonka. And despite growing up with a mom who owned a sex-toy business, Feingold's professional background was just as unsexy as many of her clients'. Before running Honey's Place, she was a social worker.

"People would think, Wow, social work to selling adult toys?" she says. "The thing is, I still feel like I'm helping couples, and I'm helping people, and I'm helping enhance their lives."

Lee Cross was planning his wedding and in need of extra money, so he searched Google for "how to make extra money" and discovered Build the Store. That was two years ago, and now he pulls in $1200 to $1500 extra a month. Cross, a carpenter and construction worker in Louisiana, genially calls me ma'am while describing Eve's Spice, the site he runs with his wife.

"I only spend about an hour or so a night on it, sometimes two," Cross says. "I don't choose any of the products. Sometimes I tweak the prices. I'm mostly just looking to see who visited. I guess if I did more, I'd make more, but now all the business comes from posting ads for the store on Craigslist. I've thought about maybe making business cards with, you know, condoms attached, and passing them out at bars or strip clubs. But that's not for everybody."

Me, I'll probably just sit back and wait for the money to roll in. Please come play in the Sandboxxx. I go live next week.