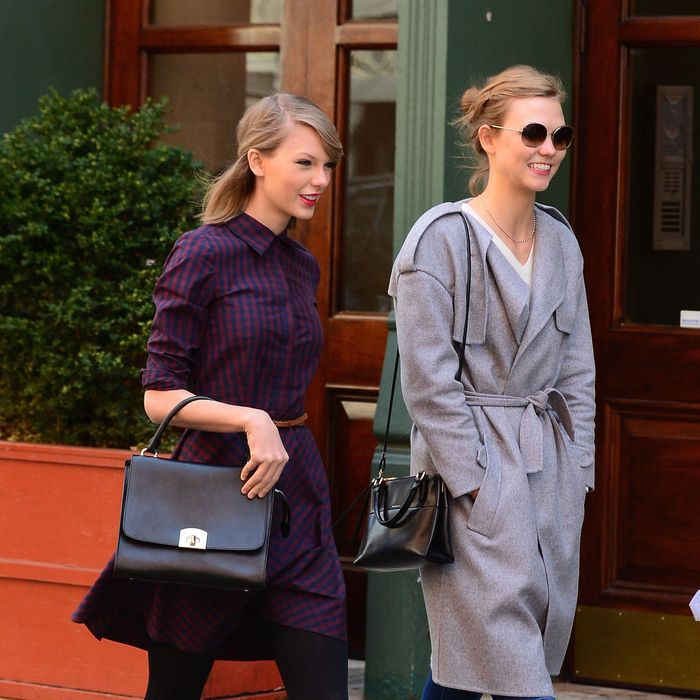 Photo: Raymond Hall/Getty Images
The only 24-year-old with a lifetime membership to the teen-club — Taylor Swift — hosted a very teen after-party for the Met Gala, reports fellow former-teen Karlie Kloss:
We had a lot of fun last week at the Met Ball — she threw the best after-party ever! We were all playing pool in our ball gowns, and just eating pizza and hanging out — just like you'd do at a teenage after-party.
It sounds like everyone was very well-behaved, and said please and thank you, and really kept the noise down. I'd chaperone.