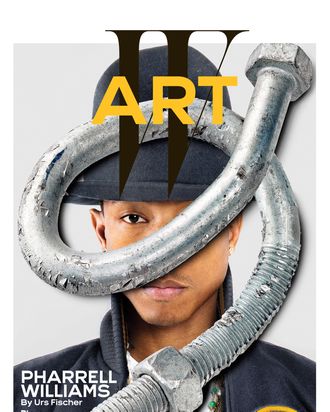 Photo: Williams by Urs Fischer, Photography by Joshua White exclusively for W Magazine
Pharrell Williams: 48-hour party person, alleged non-vampire, and now, muse. The multitalented musician covers W Art, the publication's annual art issue, and, inside it, gets turned into a painting by Alex Katz, as well as a cartoon (the work of artist Mr.) and a giant cardboard cutout (in an Urs Fischer photograph). He even manages to look good on the cover with his face obscured by a gigantic bolt. The issue will be packaged with W's June/July edition and will be available on selected newsstands May 27.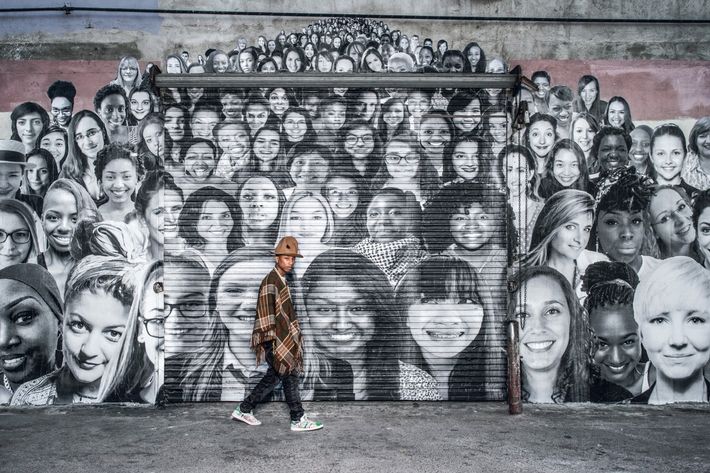 And of course, it wouldn't be a Pharrell interview without some trippy remark. Discussing his Adidas collaboration, which is titled Adidas=Pharrell Williams, he had this to say:
"I know I can't trademark the equal sign, and that's fine with me because, you know what? It's just … equal."
For your next project, Pharrell, can you please release a book of koans?