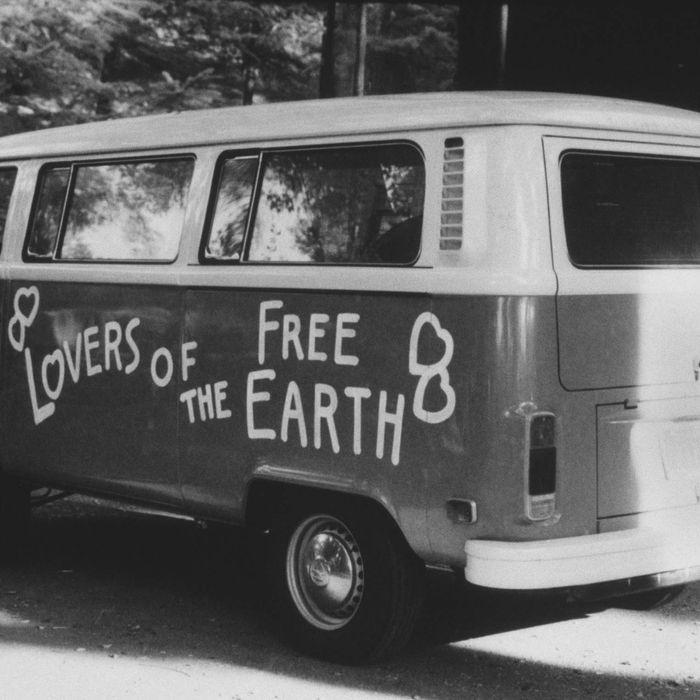 Photo: Old Visuals/Everett Collection
Many tender love affairs have begun in the back of an automobile: Mom's steamy station wagon, Tommy's first Toyota, some dude's van. Hell, even a tour bus, if you're really living large.
Sadly, vehicular sex — like Target and Taco Bell drive-throughs — is something public-transit-reliant urban dwellers have to sacrifice when they leave the suburbs. But one San Francisco artist, Spy Emerson, wants to bring back car sex: hence the Hook-Up Truck, the first rentable bone zone on wheels.
This is great news for those of us with multiple roommates and no car. (You can't bang on the back of your fixie, now can you? Though, if you can, brava.) Part social experiment, part pilot program, the Hook-Up Truck operates like a no-frills Jersey Turnpike love motel: $75 per half-hour will get you increased privacy, free condoms, a bench for reclining, a handle for God knows what, and some bleach for courteous postcoital disinfectant.
While a condom-filled truck seems best for spontaneous trysts or thrill-seeking sex partners, it can also be a really romantic night out. Says Emerson of a couple celebrating their anniversary: "They're gong to have dinner, and then he's going to bring her to the truck."  Awwwww.