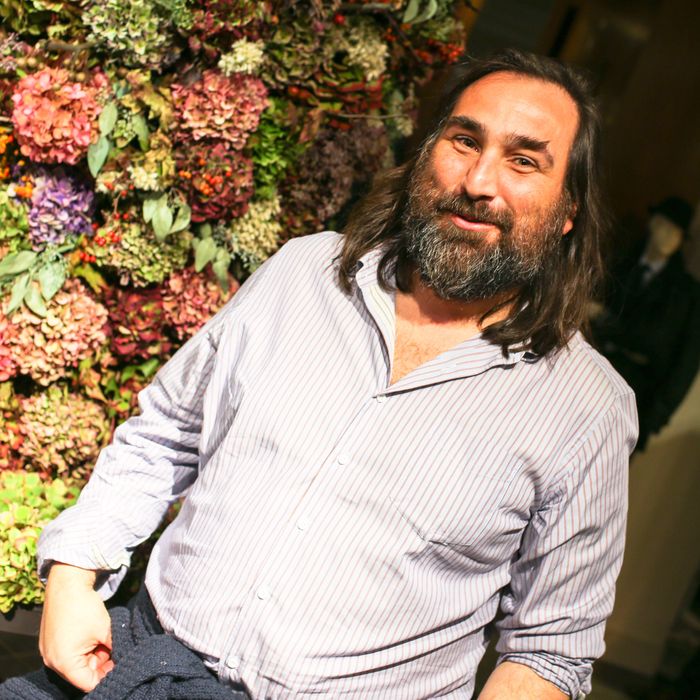 Photo: David X Prutting/BFAnyc.com
A florist, a perfumer, a couple of streetwear companies, and a haute shoemaker walk into a bar. That's pretty much the upshot of Opening Ceremony's latest super-collaboration. According to WWD, they've enlisted one of fashion's favorite florists, Thierry Boutemy, who provides blooms for Givenchy and Lanvin and did the floral arrangements for Sofia Coppola's Marie Antoinette, to collaborate with them this summer. The project also incorporates Le Labo, Vans, Manolo Blahnik, and New Era, and will include apparel, accessories, and fragrance.
The sure-to-be-interesting venture launches June 16 at Opening Ceremony stores and on their site. Some of the highlights: clothing, shoes, and hats that feature photographic prints of Boutemy's designs, and a $240 fragrance that a press release calls "a precarious balance of flowers and spices, creating the permanent feeling of walking in a perfectly arranged mad and wild garden." Okaaay.