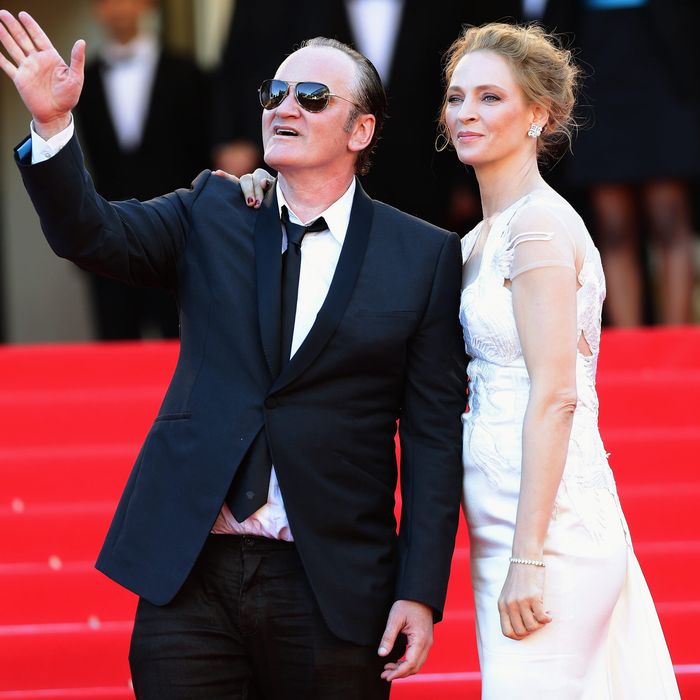 Photo: Vittorio Zunino Celotto/Getty Images
After standing hip-on-hip at Cannes and sharing a villa while they celebrated the 20th anniversary of Pulp Fiction, rumors are now a-flying that Quentin Tarantino and Uma Thurman are together "at last!" At last? Was this a lingering unrequited love story — simmering in the background of filmed slice-and-dice swordplay and precise cigarette flicks?
Oh, yes, it most certainly was, say the two sources who confirmed the relationship to Us magazine. They are both sure to emphasize long-held torches and patient adoration. "He's loved her for years," one said. The other reports, "There has always been an attraction. She has indulged from time to time, and that's how their relationship has always worked." 
Did you predict this all along? Well, I'll give that to you, but sometimes you just don't see things coming.