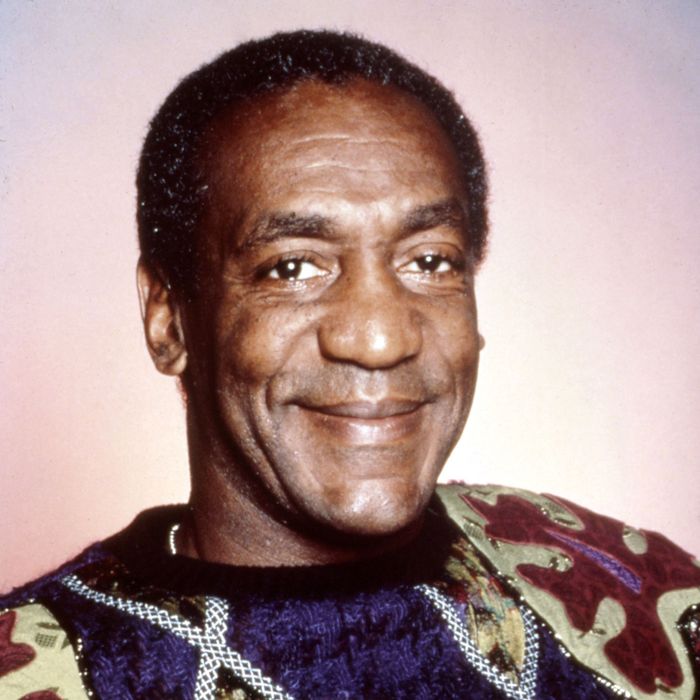 Photo: Carsey-Werner Co/Courtesy Everett Collection
As legend goes, many decades ago, Mrs. Cosby, the wife of Bill Cosby, saw a Koos van den Akker–designed sweater on a friend and hastily purchased one for her husband, who wore it on-camera while portraying  Cliff Huxtable. After that, the Koos sweater became the "Cosby sweater," a pop-culture stalwart forever associated with Jell-O pudding snacks.

While the Cosby sweater might have spawned dedicated Tumblrs, a mini-documentary, and a Bill Cosby–sponsored Cosby sweater bracket, it also jump-started the high-fashion career of Dutch-born, French-trained designer Van den Akker.
"Later, the attention came. Today, it's a fashion icon. I know kids in Harlem that have Bill Cosby parties! Where they wear ugly sweaters. I don't give a shit," Van den Akker said to a crowd last night at a talk hosted by the Museum of Art and Design. By the way, he still dresses Mrs. Cosby. "I consider them friends. I hardly see them ever. It certainly helped my career. "
He started his fashion career as an assistant at Dior, making couture dresses for picky American women by night — "Oh, they were such bitches" — and came to New York in 1968, where he launched a successful couture career. He's also well known for a very successful QVC line that you can still find on eBay. While he can count Nicholas Ghesquiere as a fan, he has no taste for "all the young designers with unpronounceable names" and plans to continue making couture in his Madison Avenue store. "I make beautiful things — mélange and collage with fabrics. Women look pretty in it. Men like it because they aren't frightened of it. I make what I like. Who gives a shit?"

As for the Cosby sweater, he's willing to do it again. "I would love to do a collage group of Cosby sweaters for H&M. Wouldn't that be fun? But I don't know fancy people to make that happen."
For the love, somebody get a fancy person on the phone, and click through the slideshow for a look at some Koos designs that go beyond the infamous sweater.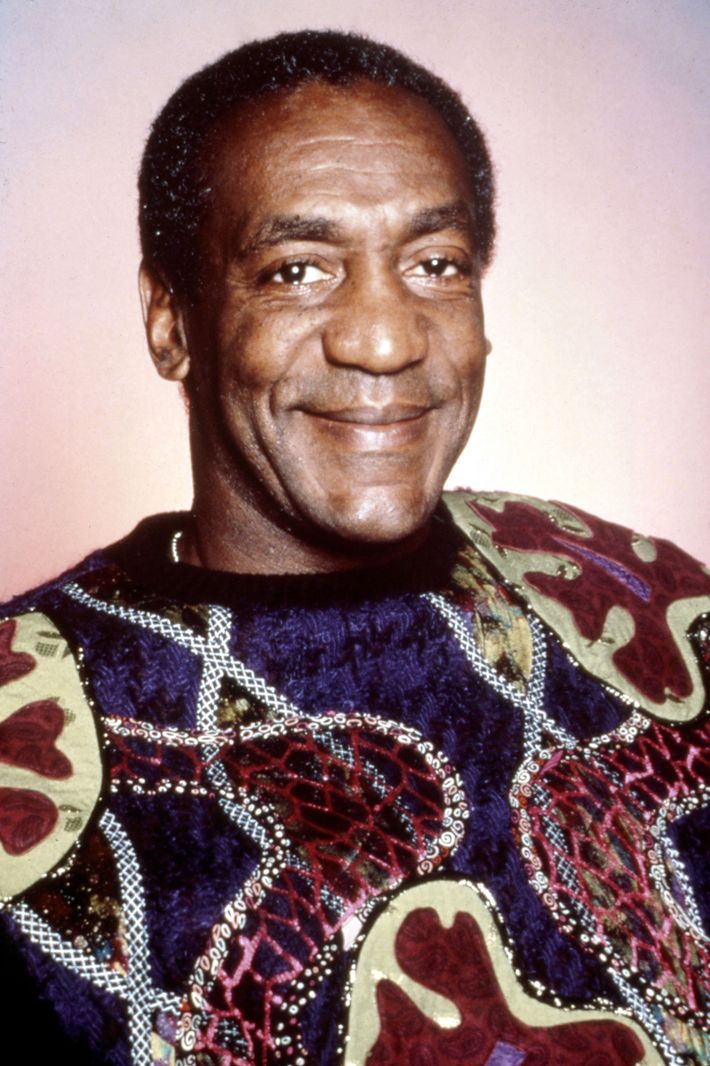 Classic Koos-by sweater.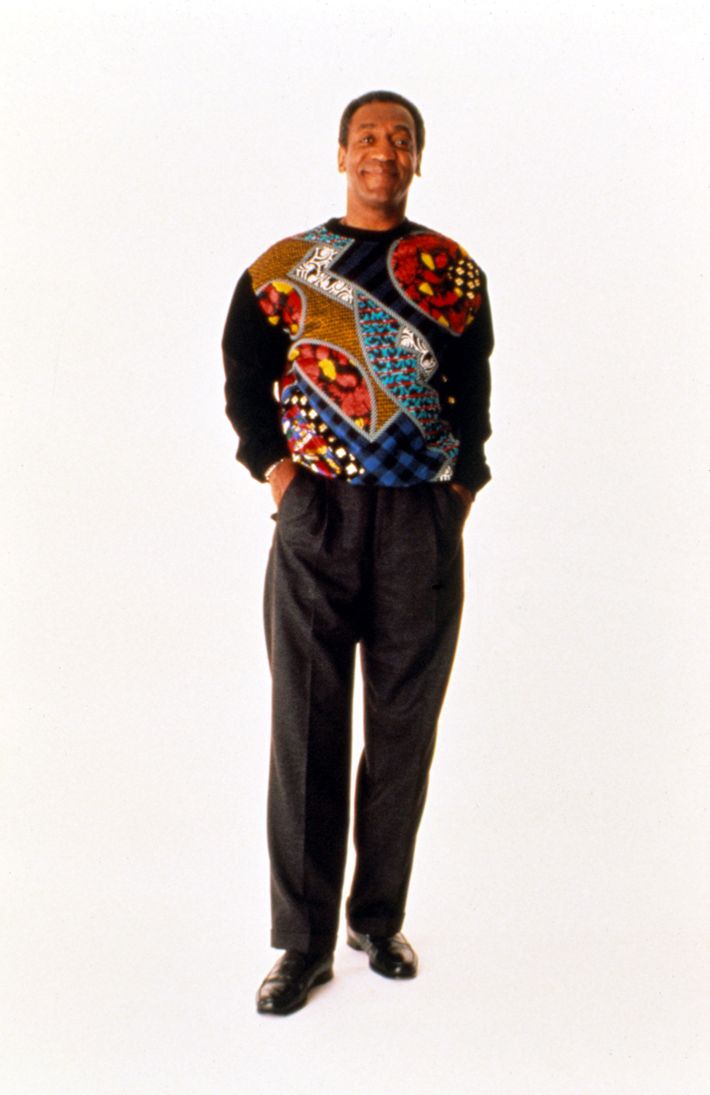 "I made the sweaters by hand, and would send him six or eight sweaters. He would choose two or three.  In those days, I was poor. He paid full price. I thought that was great. Really great style."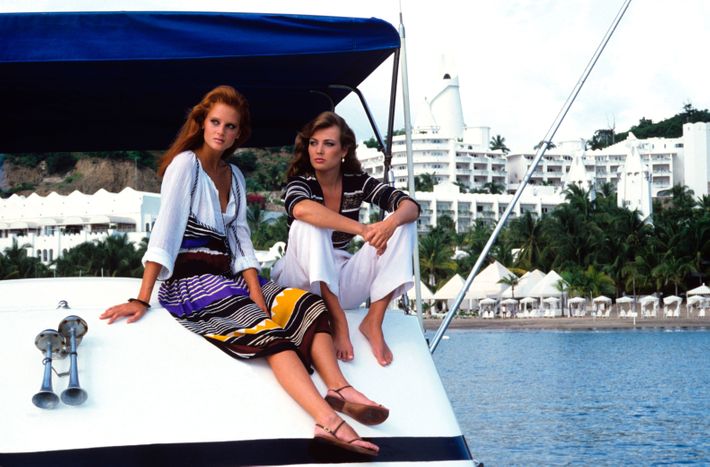 A Vogue spread.