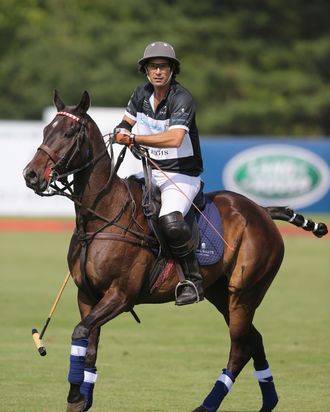 Photo: Chris Jackson/Getty Images
It's that time of the year again: When men in jodhpurs flood a field near Manhattan and everyone wears hats and guzzles Champagne. It's the annual Veuve Clicquot Polo Classic!
This year, the event will be held on May 31 at Liberty State Park. In case you missed your chance to snap up tickets, the organizers are giving away three pairs —  as well as three limited-edition T-shirts designed by Tibi's Amy Smilovic in honor of the event, featuring a paint-splatter print in the yellow hue of some spilled Veuve. To win, give us your best answer to the question:
What would you name your polo pony?
Leave your answer in the comments below, and we'll pick the top three winners next week. Be sure to check back after the festivities for pictures from the event. Good luck!