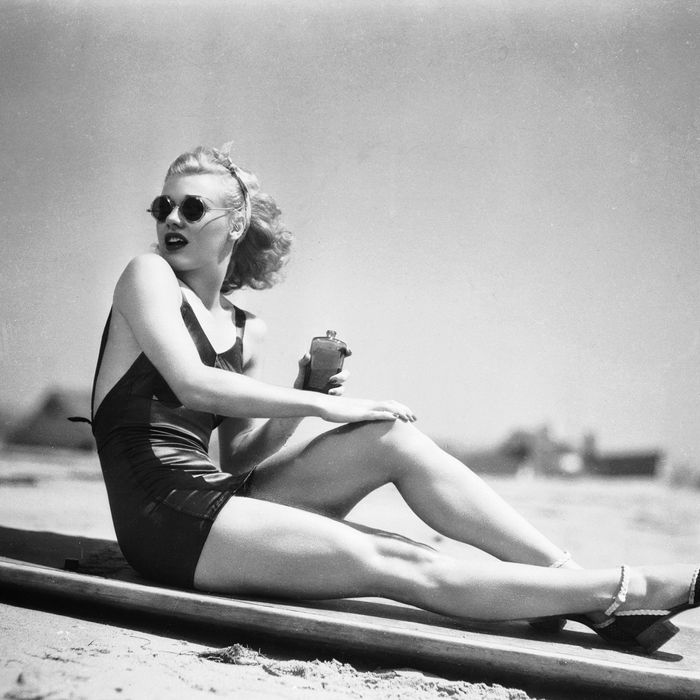 Photo: John Kobal Foundation/Getty Images
My reputation as a sunscreen slatherer precedes me. I've been known to wear SPF 100+ (such as Neutrogena's Age Shield Face, Sunblock Lotion, SPF 110) even on cloudy days spent indoors. I apply it liberally before I board an airplane and have even been known to reapply mid-flight. In college, well before parasols were ever a cool one-off Instagram prop,  I'd carry one on scorching hot days — much to the chagrin of anyone walking with me.
Maybe I've just inherited my Asian mom's neurotic sun-protection discipline — she goes as far as sun visors and driving gloves from Japan — but I do know that something is working: People find my driver's license suspect though I've technically passed the 30 benchmark. I've since learned that there's a negligible increase in sun protection past SPF 30. As Joyce de Lemos, a working scientist with a master's in cosmetic science explains to me, "SPF 30 provides 97 percent protection against UVB (sunburn causing) rays. SPF 50 provides 98 percent protection and SPF 100 offers up 99 percent."
To that end, the Cut's beauty editor, Kathleen Hou, convinced me to release my iron-clad grip on the SPF 100 and test out the newest batch of sunscreens with SPF 45-plus. Here's my verdict on the best ones for sensitive/combination skin, testing for the best natural-ish ingredients, ease of application, longevity under makeup, and of course, effectiveness in the sun. Bring one of these with you this weekend to the beach for your own Ginger Rogers moment.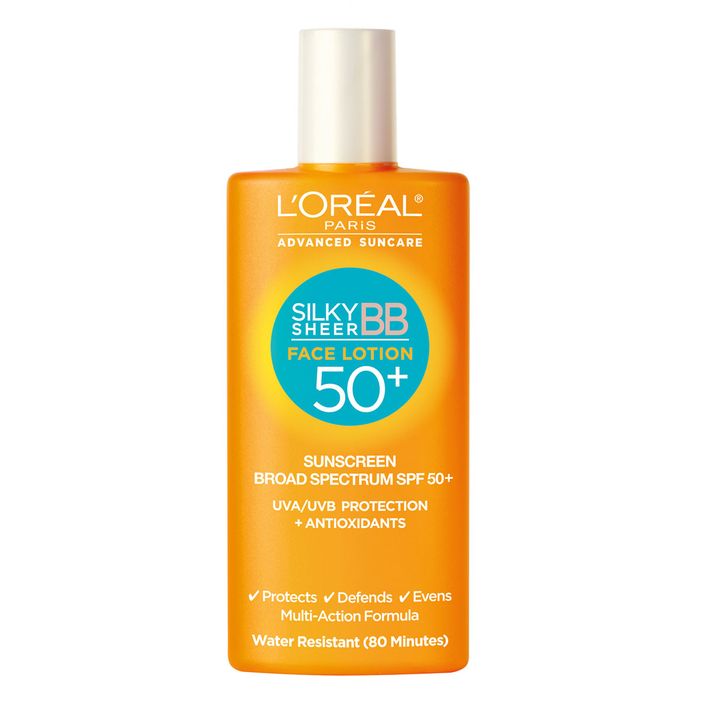 L'Oreal Paris Advanced Suncare Silky Sheer BB Face Lotion SPF 50+
This was far too oily and didn't seem to emulsify well at all. After about ten minutes, I took it off and applied the next. Not recommended.
Soleil Mineral Based Sunscreen Mist SPF 50
I was excited by the natural-ish ingredients and the sexy packaging, but this spray came on very white and oily. It was so white that it was tinged blue. I tried blending it and applying some makeup over it, but nothing took and little bits of non-emulsified "stuff" needed to be wiped away. It also had a tendency to run, and the bluish white fluid collected at the roots of my very dark eyebrows. In short, I was terrifying to look at. I would possibly use this on my body, but it also got on my leather notebook and handbag, and I need to now figure out how to clean these of the bluish track marks. Not recommended.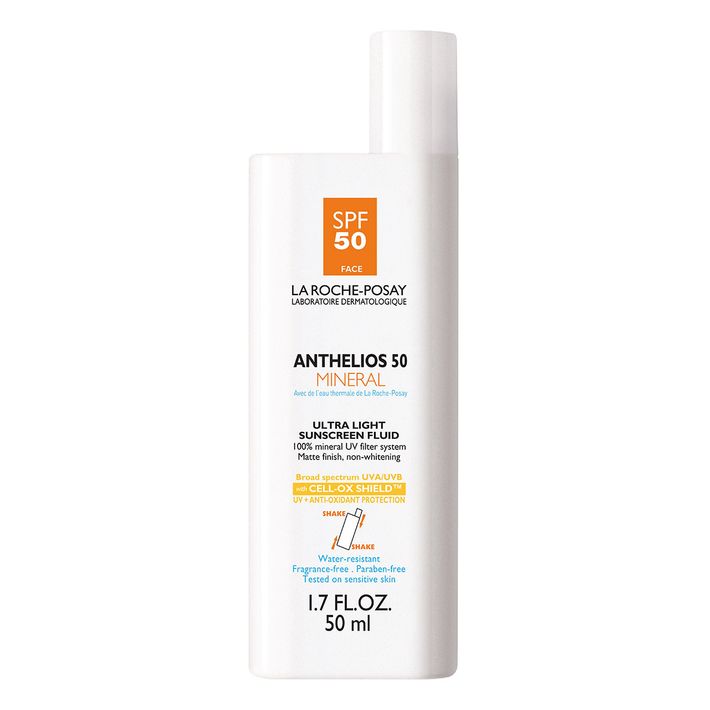 La Roche Posay Anthelios 60 Ultra Light Sunscreen Lotion Spray
One spritz of this product releases an incredibly strong spray of white sunscreen. Be sure to spray this in the bathroom and not on dark floor boards as I did. (It splashed a bit.) I did appreciate that I could see very clearly where I had sprayed and where to rub it in on the spots that I had missed. But when it came to applying this on my face, which is what I'm really testing here, it stung. Not recommended for face or body.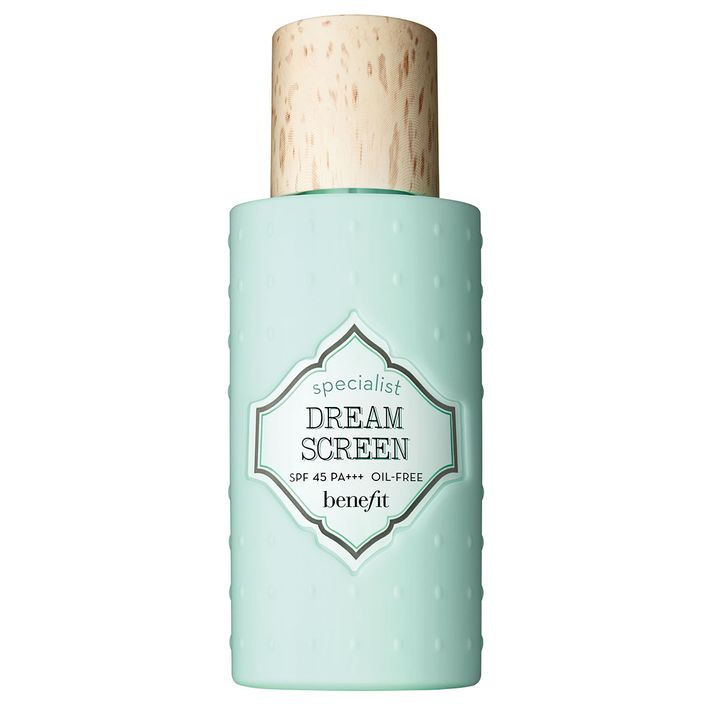 Benefit Dream Screen Dream Screen Invisible Silky-Matte Broad Spectrum SPF 45
This sunscreen is a silky white fluid. A little goes a long way. I applied a few drops to my palms, added a tiny dollop of my daily moisturizer and patted this emulsion down on my face and neck.  My makeup looked fine but at the end of the day, my skin looked a little bit more dry than I'd like. I also wondered if a few drops were truly enough? The very faint freckles that popped up on my forehead and eye area say otherwise. But overall, pretty good.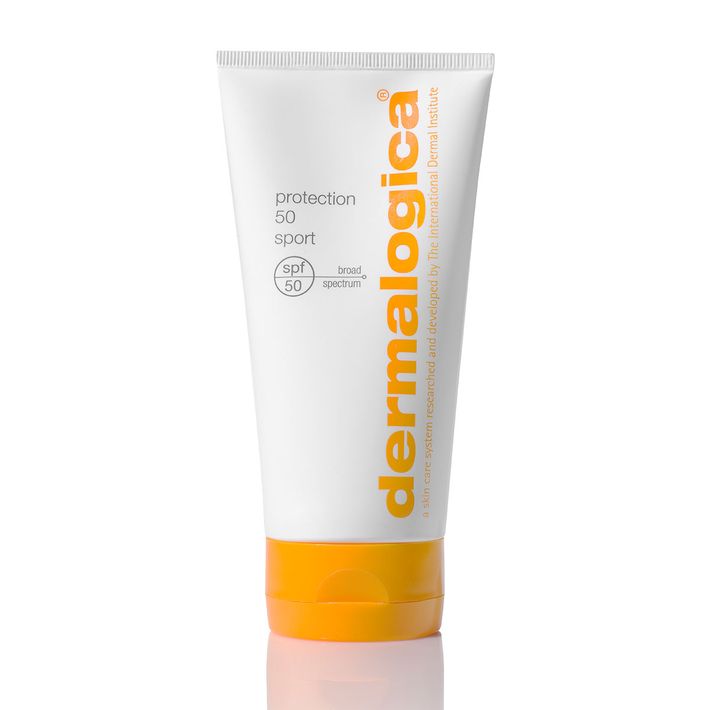 Dermalogica Protection 50 Sport SPF50
This product had a great consistency and a citrus scent (which I wasn't crazy about, but I'm sure others might appreciate). You can use this sparingly and it seemed to get along well with my makeup over the course of the day. But because of the scent, it's not anything I would look forward to putting on every day. Pretty good.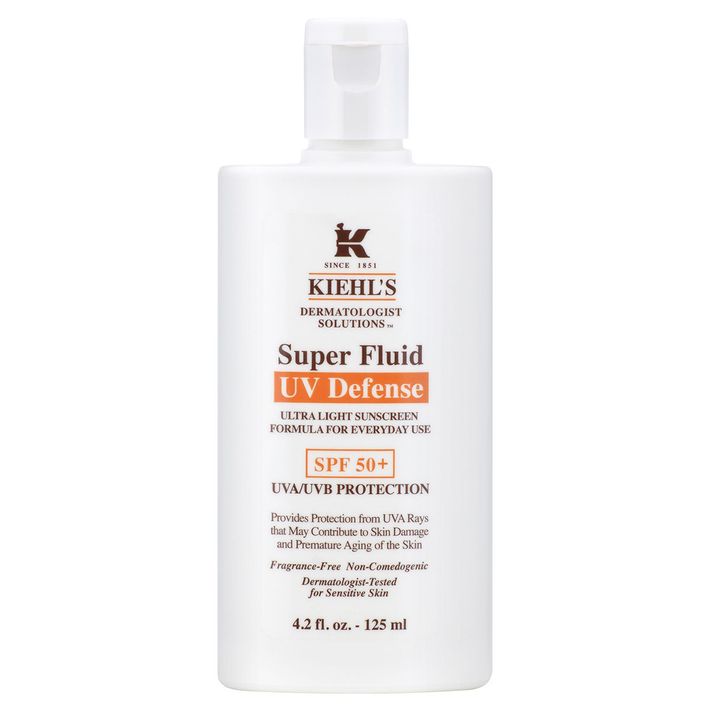 Kiehl's Activated Sun Protector 100% Mineral Sunscreen SPF 50
This sunscreen was a milky white fluid that spreads nicely. It just took a while to blend in, especially on my face pre-makeup. But I have no doubt that it is effective, as I still felt the paraben-free, water-resistant formula on my skin after only a few hours. Pretty great.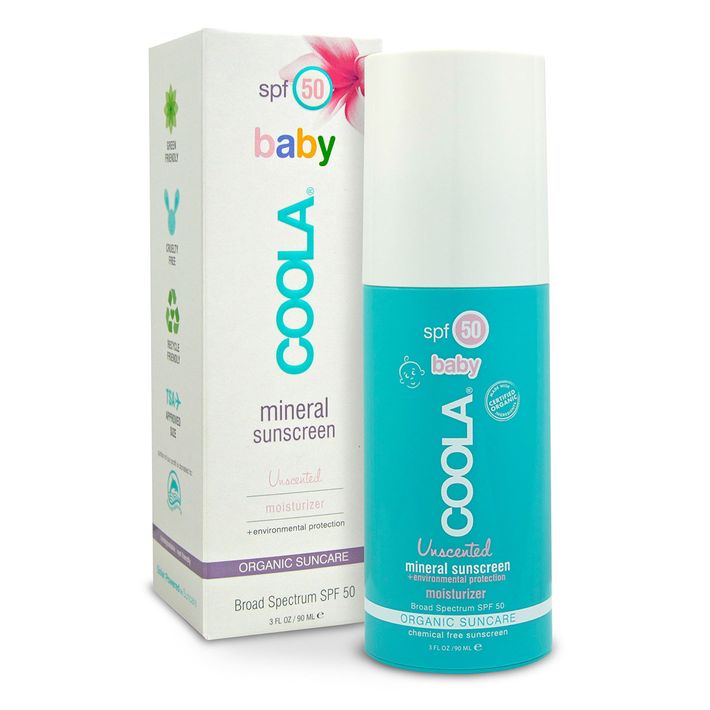 COOLA Mineral Baby Moisturizer Suncare, SPF 50, Unscented
This sunscreen, designed for a baby's skin and containing organic and natural ingredients seemed almost too good to be true. I was terrified of what havoc would be wrought once I applied my makeup. But I was pleasantly suprised. The consistency of the pale yellow cream is a little buttery (I think it's the avocado and coconut creams in the product) so that it glides on and feels very moisturing, all while going on totally matte. It emulsifies perfectly and blends in well with my BB cream, foundation, or concealer. Throughout this test period, I kept wanting to come back to this product. The fact that it's effective and has a pronouncable ingredients list makes this the winner for me. Recommended.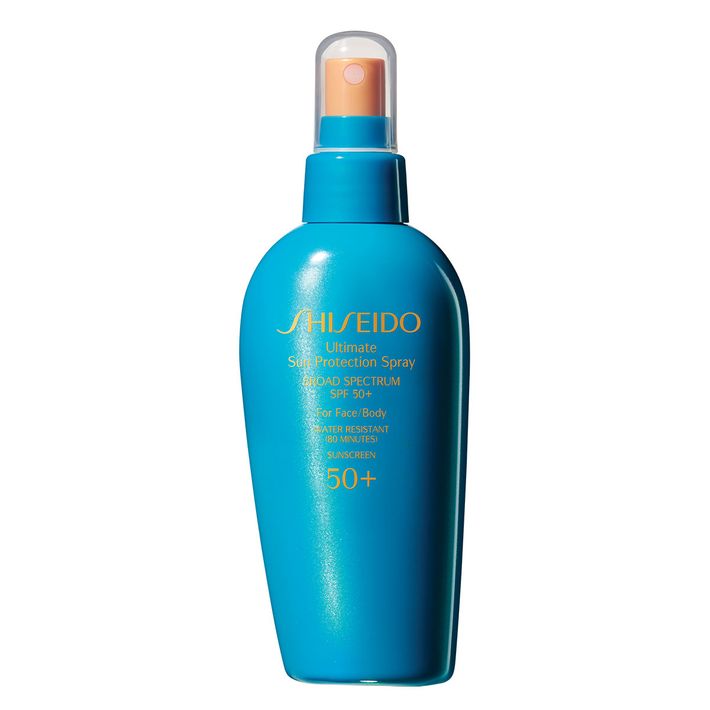 Shiseido Ultimate Sun Protection Spray Broad Spectrum SPF 50+ For Face/Bod
It's a super-fine mist that goes on clear and dry, works perfectly under makeup, and doesn't get your clothes and leather goods all white and mucked up. If there is one detracting factor it's that it's so clear and fine. You need to be very conscious of where you're spraying, and rub it in to make sure it's really there. Recommended.