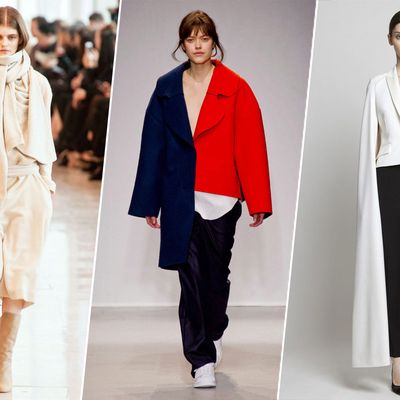 Photo: Alessandro Lucioni/Imaxtree, Danielle Oberauch info@obyphoto.com, Courtesy of PR
Haute couture kicked off in Paris yesterday — which means that, for the next few days, fashion houses will present rarified, six-figure dresses to superchic audiences. On the other end of the spectrum, however, are a handful of new French designers who, despite the weighty legacy of the Parisian fashion industry, are bringing a new and youthful energy to the scene. Below, a primer on five emerging (plus one more established) French designers to watch right now.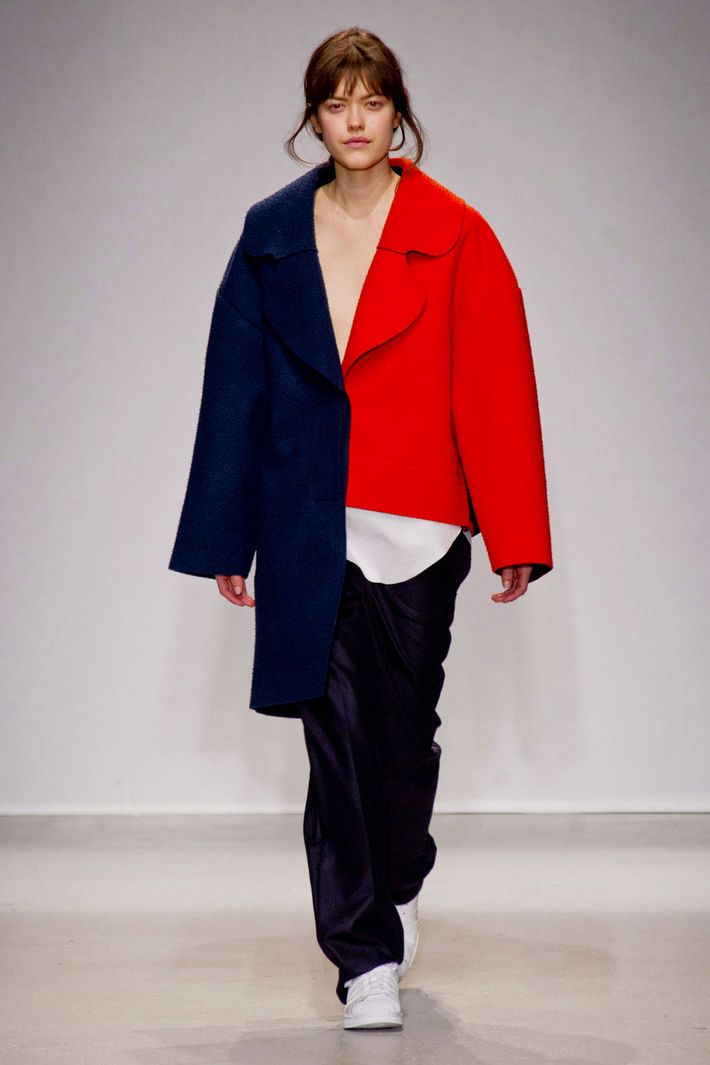 Jacquemus
"My name is Simon Porte Jacquemus … I'm self-made, I like blue, I like white, I like Marseille, and I like the 80s," reads part of the bio of Parisian designer known as Jacquemus. The simplicity of the text aptly sums up the 24-year-old designer's approach — his collections, cast in basic block colors and oversize geometric silhouettes, are charming and intentionally naïve.
Drawing on French pop culture references from the '60s and '80s — French pop, and mod designers Andre Courrèges and Paco Rabanne — Jacquemus imagines a wardrobe for the archetypal French ingénue. "I always say I love naïve girls. I love the idea of a girl trying to be a woman," he explains.
The designer blew off fashion school to launch his first collection in 2009, and insists that he wouldn't have set up anywhere else. "When I started, I didn't think about Paris being difficult. I just thought, I am French and this is the city of fashion and the best place for me."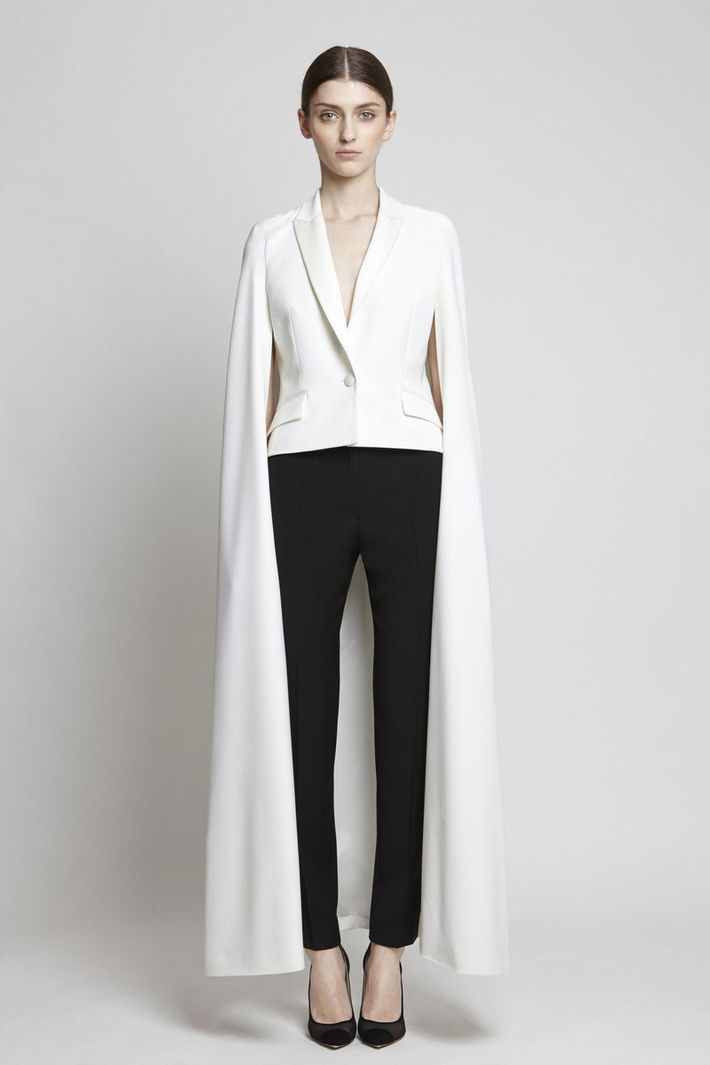 Pallas
Husband-wife team Daniel Pallas and Véronique Bousquet of Parisian atelier Pallas practice the art of petite couture for their line of carefully crafted, hand-finished tailoring. Channeling the mood of le smoking, the couple launched their contemporary suiting collection just three seasons ago — and it's already been snapped up by Le Bon Marche, The Line, and Matches.
Pallas's father started his tailoring business in the 1960s, and when Daniel and Véronique took over the business, they perfected prototypes for the likes of Céline and Balenciaga before launching their own collection.
The Pallas look is reminiscent of the Helmut Newton's French Vogue era — but the designers say they're more drawn to the New Yorker's sense of style. "When we are in New York, we are amazed. It's so modern, like the girls you see in fashion magazines." That said, the chic color palette of the brand remains undeniably Parisian: The suiting comes in navy, black, and ivory.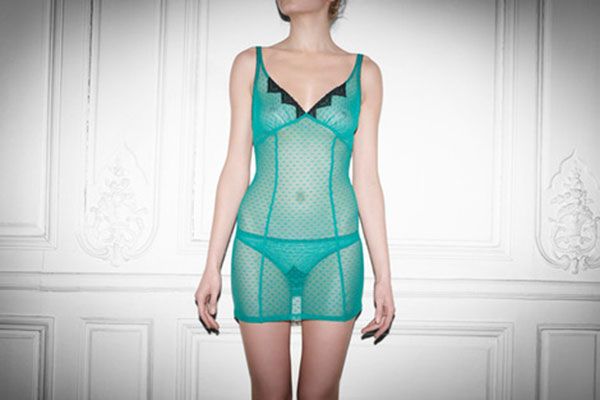 Yasmine Eslami
What would a short list of French fashion labels be without the inclusion of a lingerie brand? Eslami started her eponymous line of lingerie four years ago, and has launched an e-commerce site and, more recently, a boutique on rue de Richelieu to great success.
Her seductive designs, cast in tulle with lace details, are vintage-inspired and, being French, there's not a push-up bra anywhere in sight. Instead, bras are either soft cup or underwire; bottoms come in a thong or brief.
The designer also styles for magazines like Purple and is accustomed to embracing the sexier side of fashion. "Ten or 15 years ago, there was not that much nudity in editorial and Purple was really known for that," she says. "Now it's more common."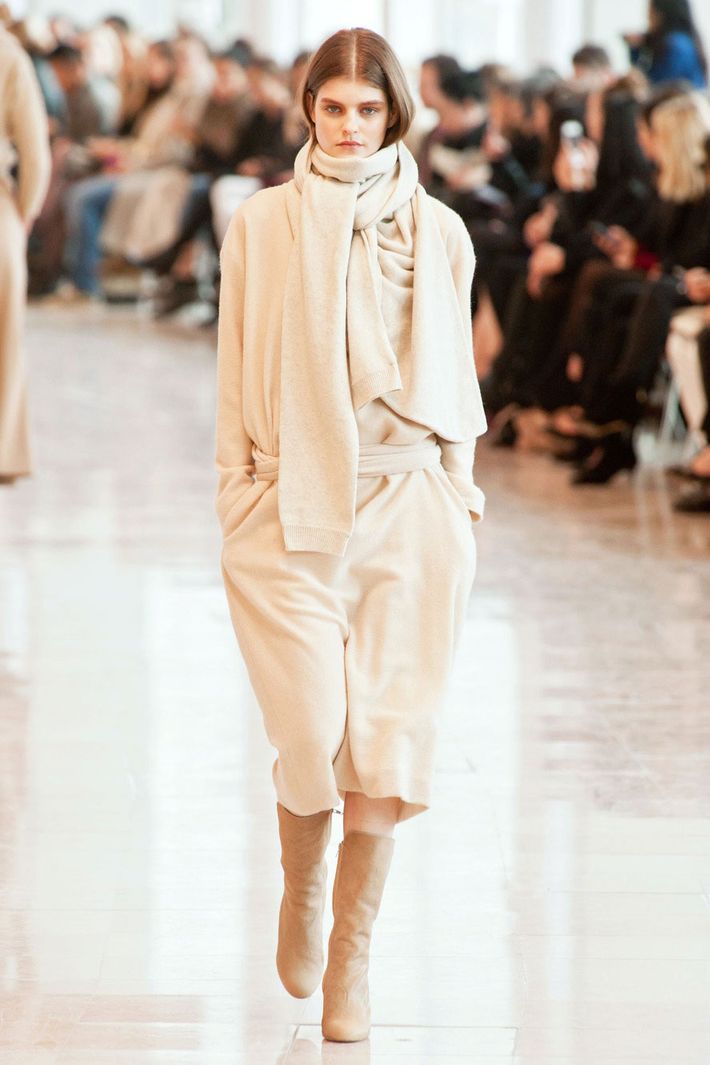 Christophe Lemaire
To be fair Christophe Lemaire is no fledging designer — he's had great success as creative director of womenswear for Hermès since 2010 — but his namesake collection deserves more attention. Distinctly Parisian, with elegant silhouettes and the kind of luxe fabrics you want to feel against your skin, he taps into the ideal of how women want to dress. It's comfort without sacrificing style.
Despite Lemaire's profile, the label remains independent and his presentations during Fashion Week are relatively low-fi — the focus is always on the clothes, which resolutely hold their own. For those of us (i.e., most of us) who can't afford a piece of Lemaire with a Hermès price tag, his eponymous line offers a welcome respite.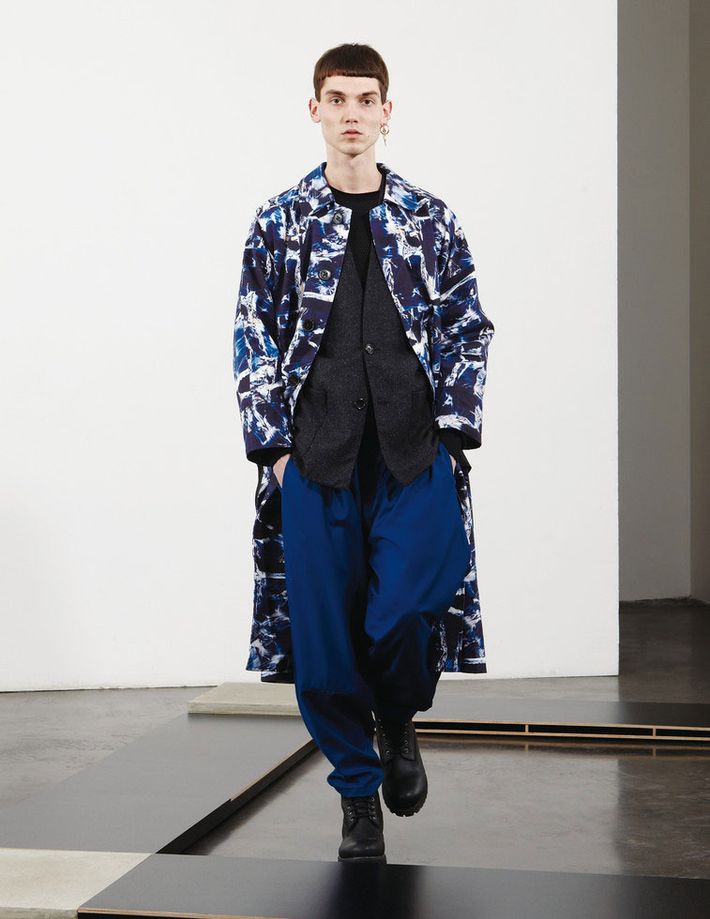 Études
"Études means study but in the sense of research and experimentation, which is how we feel about everything we do," says Jérémie Egry, co-founder of the Études studio in Paris, which held its first presentation at the men's collections in Paris in June. "We are always trying new stuff; we don't want to put ourselves in a box." Études is a multidisciplinary agency split between Paris and New York, working across everything from art direction to publishing, in addition to producing a twice yearly men's collection.
Mixing oversize tailoring and streetwear, each collection has a strong graphic focus — they invite an artist to collaborate on the prints each season. "It's a funny thing, because we don't have fashion background: We are more in art, so fashion is a world we are discovering and we don't want to be trapped by it," says Egry on their foray into the industry. "We don't know the rules."