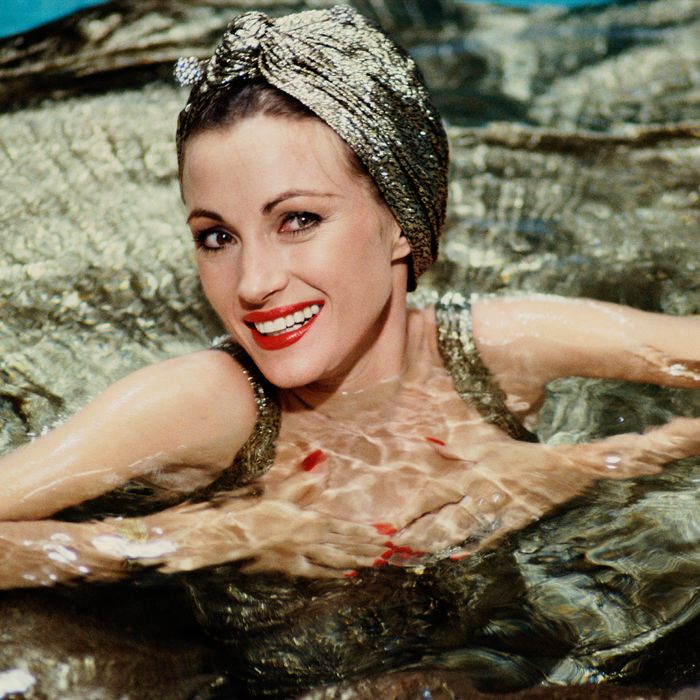 Photo: George Rose/Getty Images
Unless you are Dita Von Teese, you probably don't wear lipstick to the beach. But you want to bring something that looks good in pictures, and allows you to channel your best Jane Seymour-in-the-pool vision, as seen above. But you also want to keep your lips hydrated and protected from the sun — without turning them into sticky receptacles for sand and hair. This summer, beauty companies have developed all sorts of lipstick/lip-balm/lip-gloss hybrids for exactly this purpose. Here are the nine best options to throw in your beach bag, whether you're heading off for pool time on a millionaire's yacht in Cannes or to a picnic in Central Park.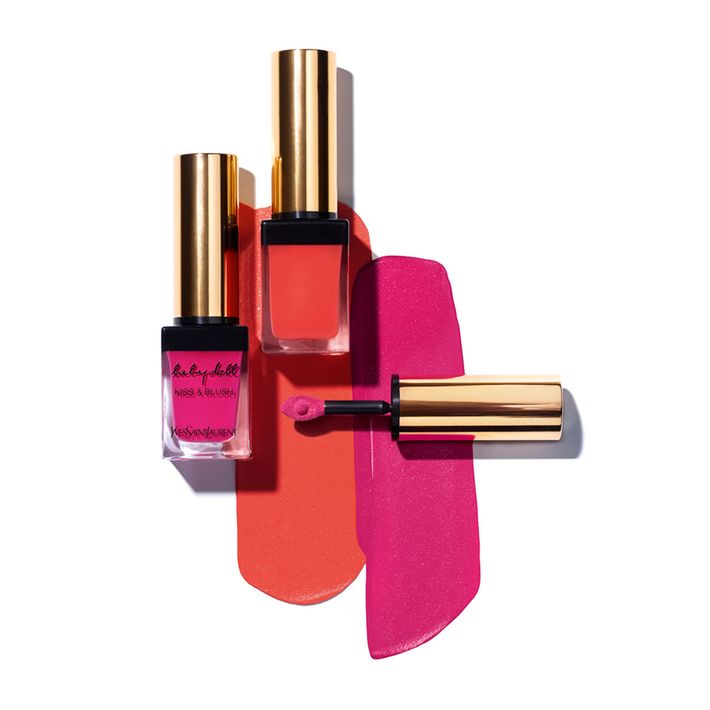 YSL Baby Doll Cheek and Blush
This is like a creamier version of YSL's Rouge Pur Couture Vernis à Lèvres (otherwise known as that gloss-lipstick thing that people who didn't take French in high school can't pronounce). On the lips, it becomes a lived-in lip stain that looks completely natural even if you choose the most vibrantly shaded color. On the cheeks, it gives a light, delicate flush. Although it goes on creamy, the texture has a nothinglike feel, so your lips don't become a sticky Venus flytrap for sand and hair. Moisture level: 6.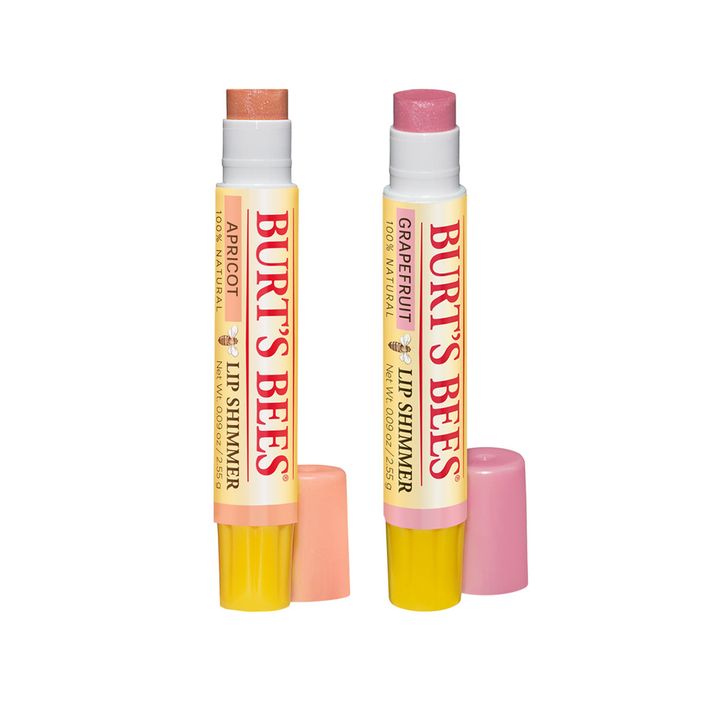 Burt's Bees Lip Shimmers
This is probably what Shailene Woodley wears when she's warding off yeast infections with a little sunbathing. There are two new lip colors for summer, including the light-colored Grapefruit and more naturally rosy Apricot. Contrary to the product name, there is very, very little shimmer and definitely no glitter in either of these. Thanks to peppermint oil, there's also a nice tingly effect. The color payoff is slight but noticeable and can be built up with additional layers. Moisture level: 8.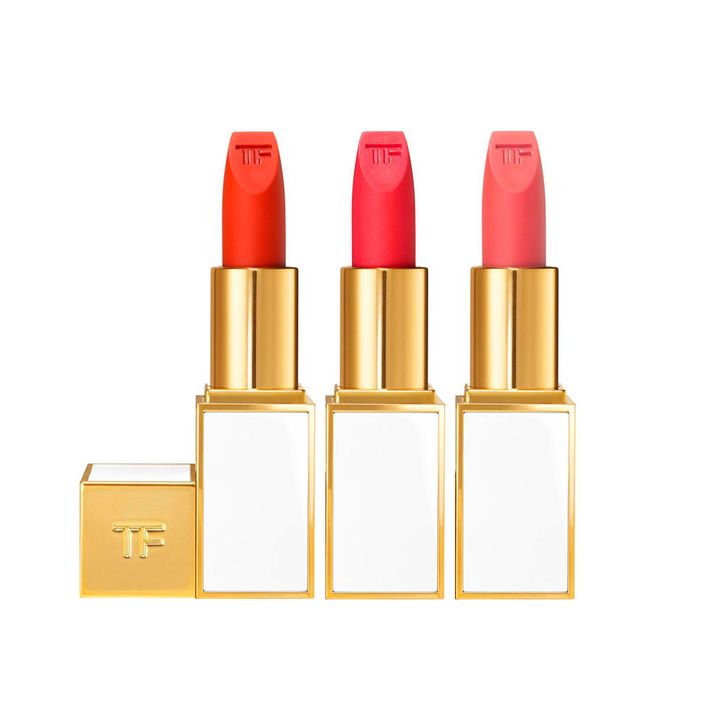 Tom Ford Lip Sheers
This is the lip product you pull out of your bag when you are at Hôtel du Cap in your Eres bikini. Also befitting if you're the type of person that wears jewelry to the pool. It has the same architectural packaging as Tom Ford's cult lipsticks, but done in clean, sexy white and gold. Despite being called a Lip Sheer, the color payoff is still pretty strong, but the color options are beautiful and last for a long time. When sitting down in your caftan to dinner, wipe (rather than rub) your lips on the white dinner napkins. Moisture level: 7.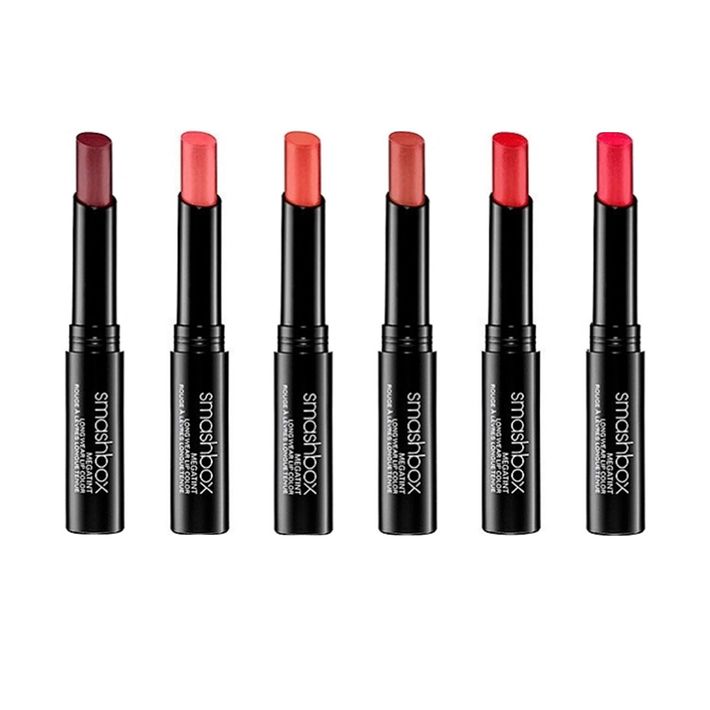 Smashbox Mega Tint
This Mega Tint gives the best impression of your lips but better. Somehow this makes your lips look bigger and fuller, especially in the color Whirl. While it promises to give up to eight hours of color and is quite long-lasting, it isn't impermeable and rubbed off on my coffee cup. But the color doesn't sit on top of the lips and nicely sinks in, so it looks like your lips are naturally tinted. Moisture level: 5.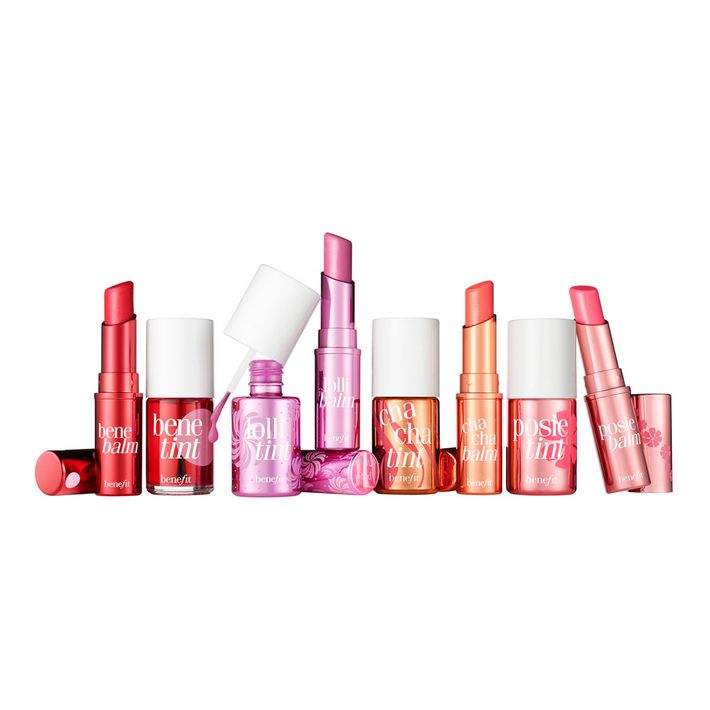 Hydrating Tinted Lip Balm
Quite simply, these new Benebalms take the color payoff of the original and add moisture. There are balms for each of their best-selling tint. I gravitated toward Benebalm, which looked like a better version of cherry ChapStick. Moisture Level: 7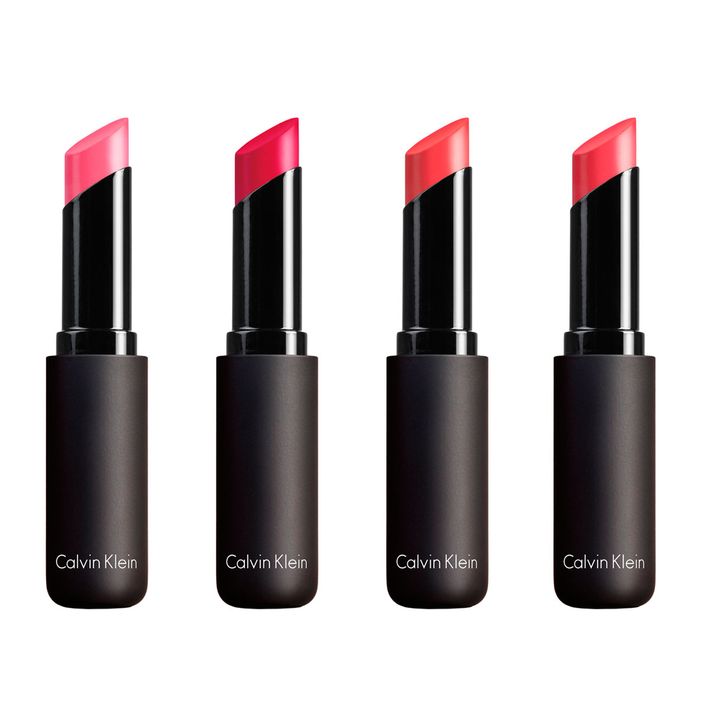 CK One Pure Shine Lipstick
If you like a radiant face and luminizer, this is the equivalent for your lips. This lipstick is like the love child of lipstick and shiny lip balm. The color payoff is excellent and goes on exactly like you see it in the tube, but is slightly muted by the addition of a Calvin Klein shine. When dabbed on a Cupid's bow or in the center of your lips, it's very CK One circa 1999, especially with wet, grungy-glam pool hair. Moisture level: 7.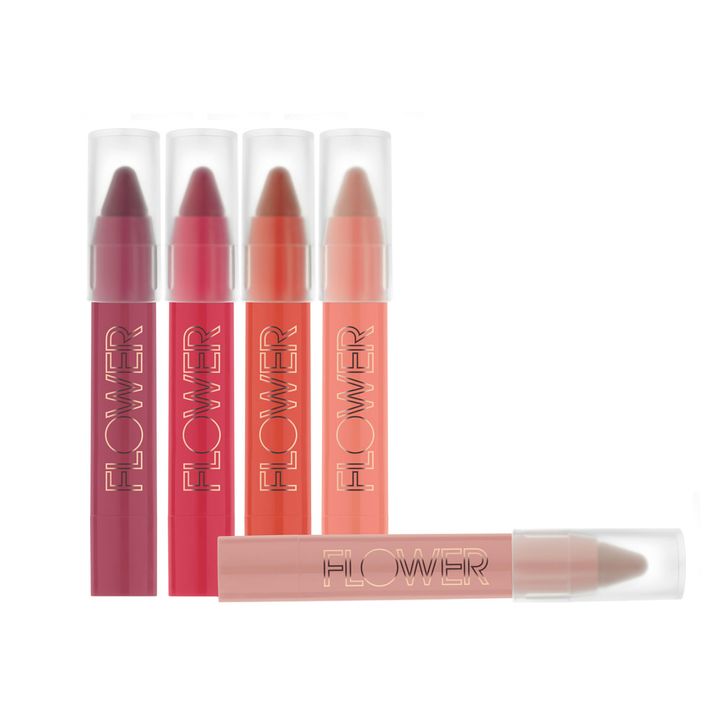 Flower Beauty Kiss Me Twice Lip and Cheek Chubby
These chubbies remind me of the fat, non-pointy crayons of childhood. The color payoff is rich and fun with bright shades like Can't Refuchsia. The texture is satiny and goes on smoothly, yet blends easily. Since the tip is so blunt, it's best not directly applied to the lips but works well with fingers. If your lips are very, very dehydrated (like mine were after a 14-hour flight), these aren't the best option for undo parchedness and can leave a little of a powdery finish, but otherwise work well normally. Moisture Level: 7.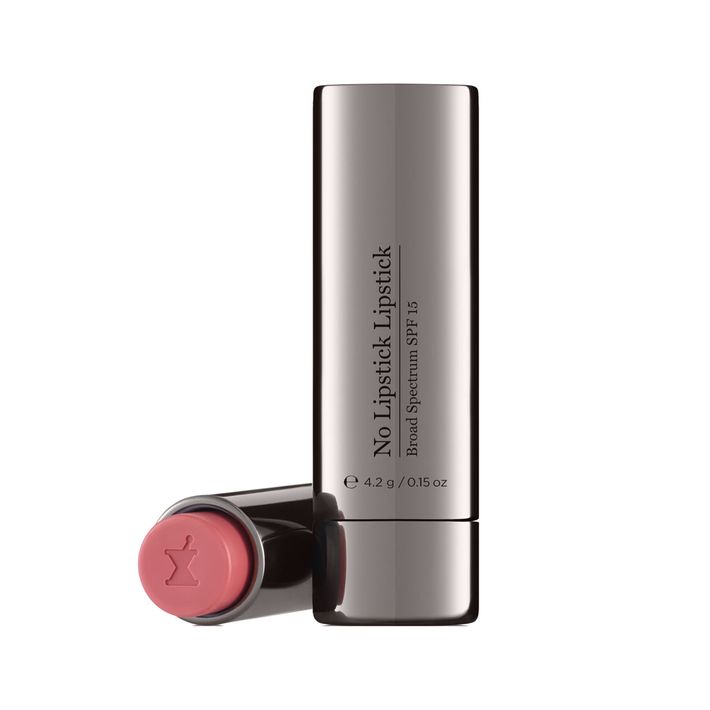 Dr. Perricone No Lipstick Lipstick
The dermatologist-approved version of your lips but better. This is Dr. Perricone's first entrance into the makeup category and his No Lipstick Lipstick has the backing of science to prove why it does make your lips naturally better. It contains SPF 15 and neuropeptides for fullness. The color is a natural rose. Applied to the lips, it is a tad slide-y, but the moisture feels and looks good. Moisture level: 8.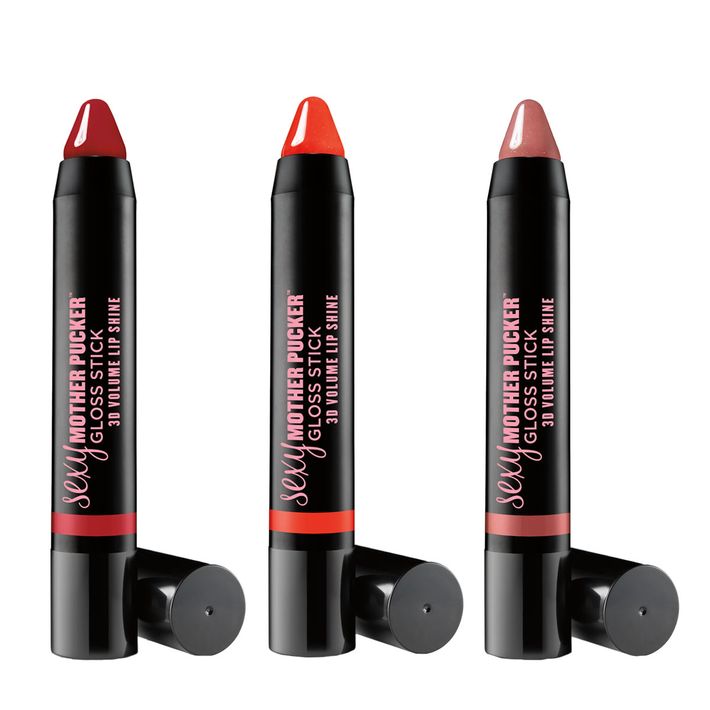 Soap and Glory Sexy Mother Pucker Gloss Stick
These are the most glosslike of all the offerings in this slideshow. It's gloss with the additional waxiness of a lipstick, but somehow this hybrid works to give moisture, slight shine, and the right amount of color to make your lips look prettier. The pointed tip and crayon shape make it incredibly easy to apply, so you don't need a mirror.