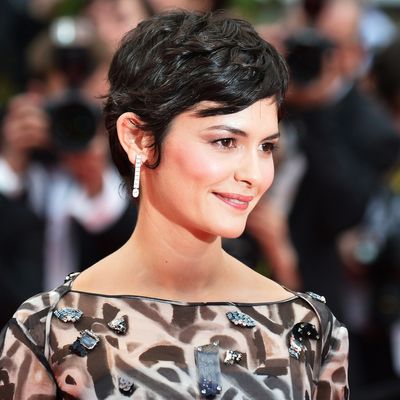 Photo: Alberto Pizzoli/AFP/Getty Images
Audrey Tautou can't tell you enough about how French she is. Her interview with Matt Mueller for London's Telegraph is spent answering questions about why she is French, why she still lives there, and why doesn't she just move to London or Hollywood already? Oh, but she couldn't, she says:
Nobody understands why I'm not more interested. I always have to justify myself. It's like, 'she refused Hollywood', but that's not the case. It's just that I didn't have any interesting offers and I'm in a privileged position. I feel very French and I need my life here; I need all my friends and family.
Apparently, her consistency and continuation to just remain being French holds great fascination for everyone. And she keeps her ooh, la las abounding, in case you were to ever forget it.