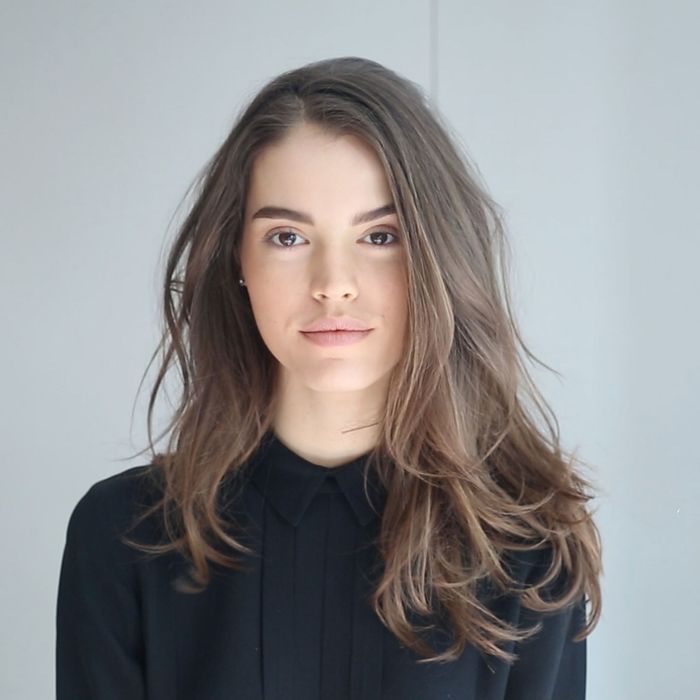 There's a lot of beauty lore on Pinterest — and one of the most popular is the myth of lazy-girl beach waves. Lauren Conrad popularized the idea herself recently, telling Allure that she #wokeuplikethis by plaiting her wet hair into two long French braids. This appears to be some kind of a call to the curly-haired fairies, who visit her overnight and bestow upon her a popular lifestyle site and perfect, glossy beach waves. To determine the truth of this Pinterest beauty myth, the Cut asked Michael Angelo of Wonderland Beauty Parlor and model Britt Bergmeister how to get slept-in waves.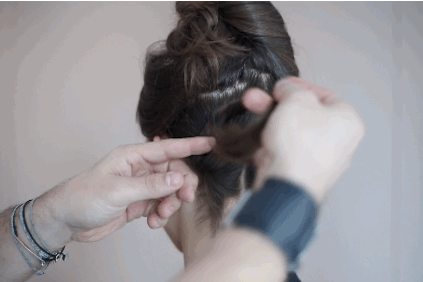 Step 1: Michael Angelo first assures me that slept-in hair is indeed a real thing. If your hair holds curl well, you may be able to skip the curl serum. If not, he suggests using a curl product like Oribe Curling Mousse. Ideally, you want your hair to be slightly damp when attempting this, but not soaking wet. He suggests creating buns rather than braids to get a loose-wave effect. Begin by cross-sectioning hair into four parts, with one bun in each quadrant of the head. Here, Angelo demonstrates how twisting one section of hair effortlessly turns it into a bun.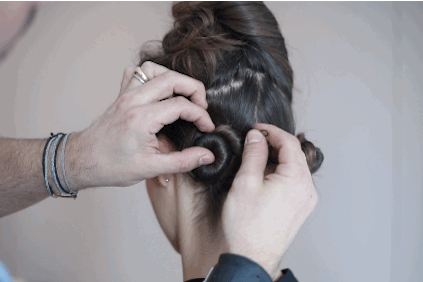 Step 2: He uses crisscross pins to secure the hair. The smaller the bun, the tighter the wave, so you can use your own jurisdiction.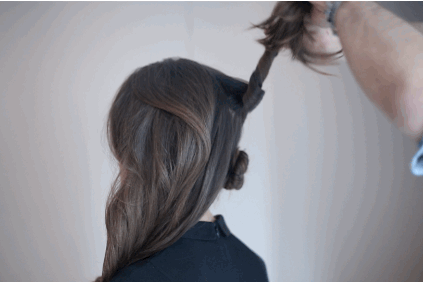 Step 3: Bun and repeat in all quadrants, as seen here.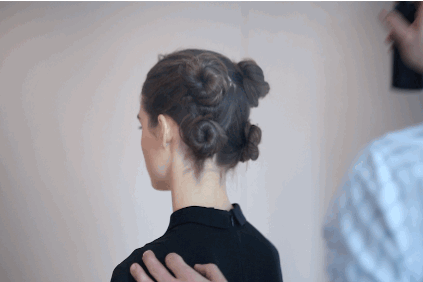 Step 4: Mist the hair with a little bit of holding spray, such as Oribe Superfine Strong Hair Spray.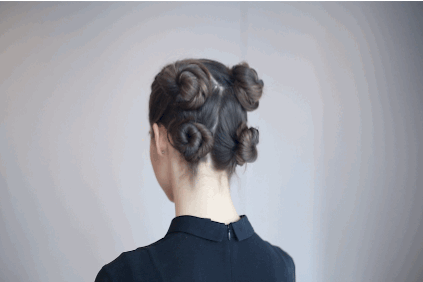 Step 5: Here are the finished buns.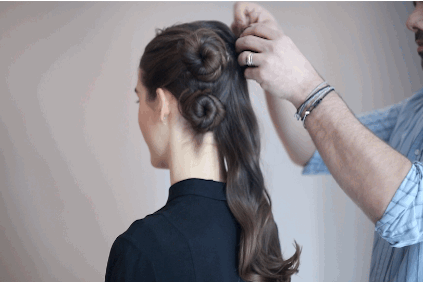 Step 6: In an ideal world, Britt would fall asleep for seven hours and then wake up with perfect beach hair, which we could then GIF. But for the purposes of this tutorial, like a Food Network cooking-demonstration switch, Michael Angelo simulated sleep by using a blow-dryer to dry the buns. After drying them, he undid them so we could get an idea of the waves' effect.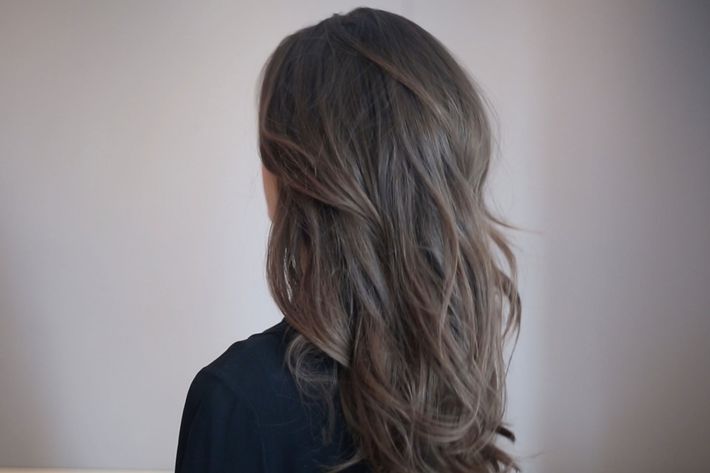 Step 7: The finished waves.