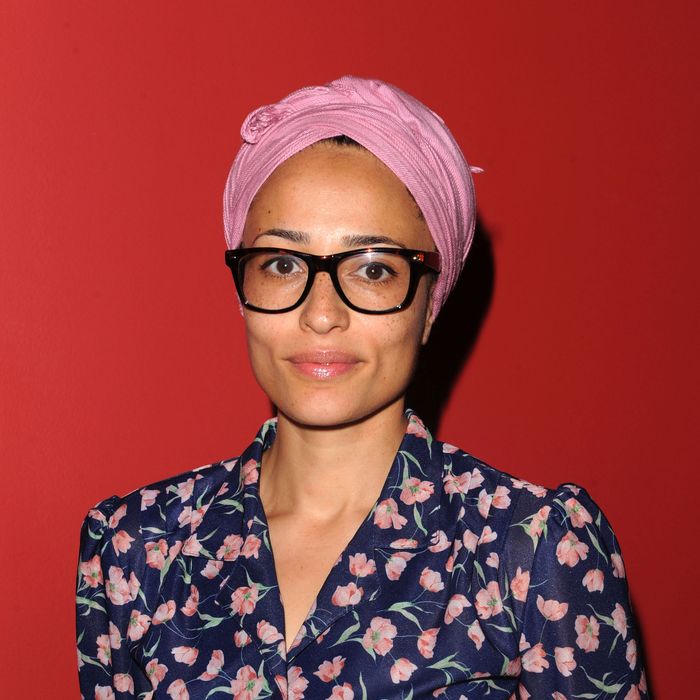 Photo: Craig Barritt/Getty Images
While accepting the Moth Award for storytelling, Zadie Smith gave an elegant, pensive speech about the sometimes obsessive, overwhelming nature of creating stories. Here's a short excerpt: 
Storytelling is a magical, ruthless discipline. The people who tell stories are often tempted to create a hierarchy in their lives, in which stories come before everything else, including people. Part of my anxiety about storytelling is an awareness of that monomaniacal part of me that is willing to wrestle a little girl to the ground in order to preserve the integrity of a story. I know that part of me exists, but I really try to suppress it, because I want to find an accommodation between telling stories about life and living it well.
It's the writerly version of having it all: having cake and writing about it, too.