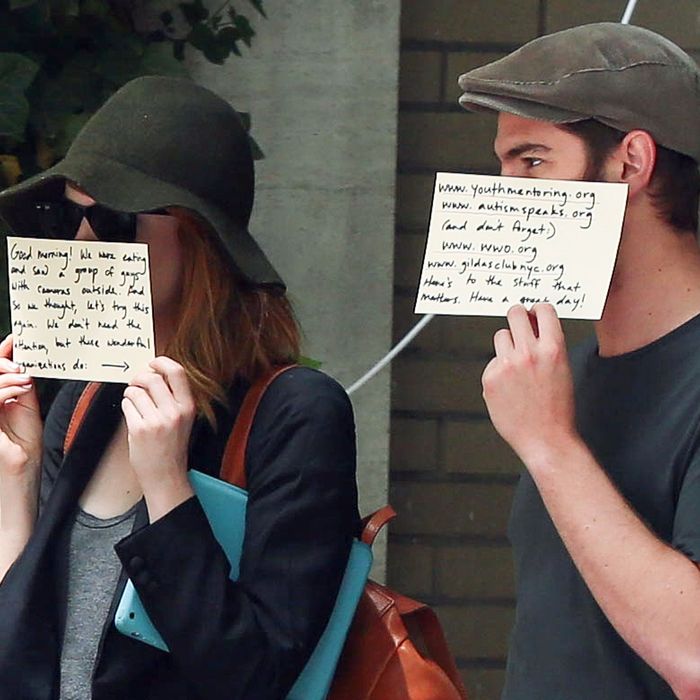 Photo: Ignat/Bauer-Griffin/Getty Images
America's sweethearts and each other's, the couple known as Andrew Garfield and Emma Stone, were followed by some men taking photographs. Paparazzi, they call them.
Goodness, whatever could they want with us, this prim pair wondered, when there are so many interesting people and places and things in this fine world? So, as they had years earlier, the couple kindly suggested that paparazzi turn their coverage to a handful of charitable organizations.
And then — magic happened. Upon seeing these righteous signs, the paparazzi made like the Grinch, their hearts swelling so large that their camera holsters snapped. And the cameras? They smashed themselves — their lenses exploding into a confetti of tiny shards.
And all people who saw the signs, held up by this now-anonymous couple, forgot why they ever even had an interest in movie stars. How dull life once was, they thought, avoiding the rubble of tiny camera pieces as they marched along the sunny street, waving hello to one another, and placing a dutiful spring in each of their steps.