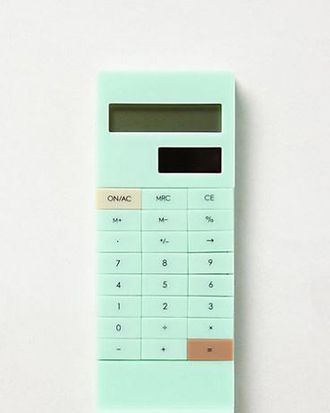 Photo: Courtesy of Anthropologie
For those who like to art-direct their surroundings, this adorable light-blue plastic calculator is perfect to keep at one's desk, or even to give to a design-driven friend. It's still the easiest thing to punch in quick numbers at work or in your home office. Now, the only thing to worry about is co-workers constantly borrowing it.
Slip-on Calculator, $28 at Anthropologie.
Love our shopping picks? Sign up for Shop the Cut to get a twice weekly fashion fix in your inbox.