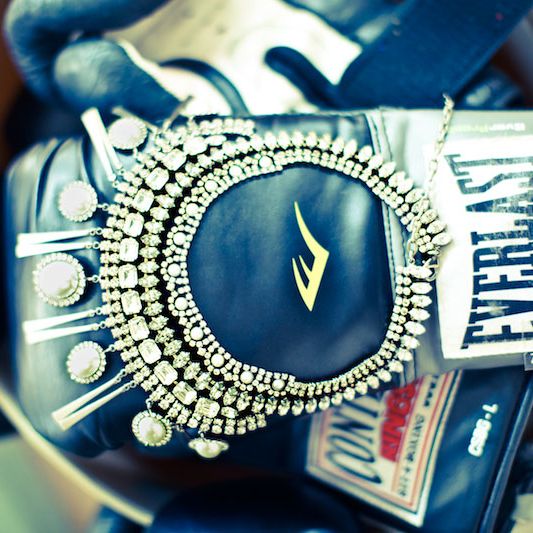 Jodie and Danielle Snyder, the sisters behind DANNIJO jewelry, took up boxing a year ago and have been in the ring every Tuesday and Thursday since. "We heard about it through a friend, tried it out once — and that was it. We love our Coach, Carlos. He has an energy and spirit that is contagious, and he's become a real mentor to us," says Jodie. Aside from the adrenaline rush and muscle toning of each session, their time at the gym has also landed them inspiration for their newest collection, #Boxerina, which is based on the juxtaposition between boxing and ballet. "The collection hinges on this notion of soft yet tough and bold yet elegant," the sisters told the Cut. Each piece in the collection incorporates this idea, with bright stones coming in chain details or delicate pearls dangling from a tough-looking collar necklace.
During this past Fashion Week, the sisters created a video with dancers from the American Ballet Theatre that includes a voice-over by sports photographer Neil Leifer. The dancers are featured wearing the #Boxerina line while performing in a boxing ring. "[Boxing and ballet are] about body language, footwork, and unwavering determination. They are two of the most beautiful sports to watch, and they build character strength and train both body and mind," Danielle says. Watch the video below and then click through our slideshow to see the DANNIJO women in the ring — along with some of their favorite pieces.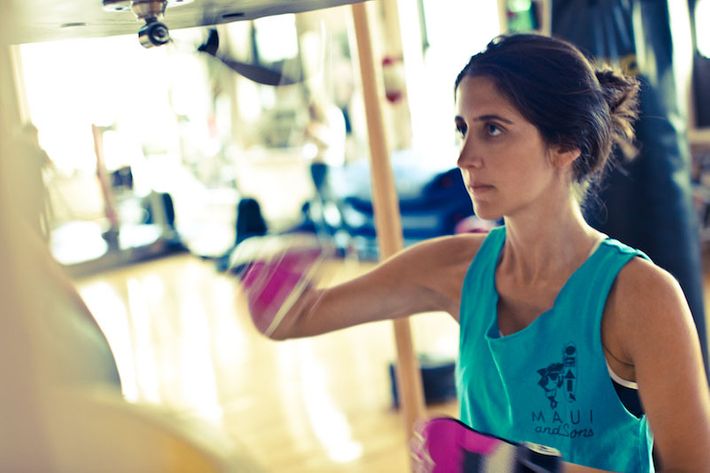 Jodie Snyder competes with the boxing bag.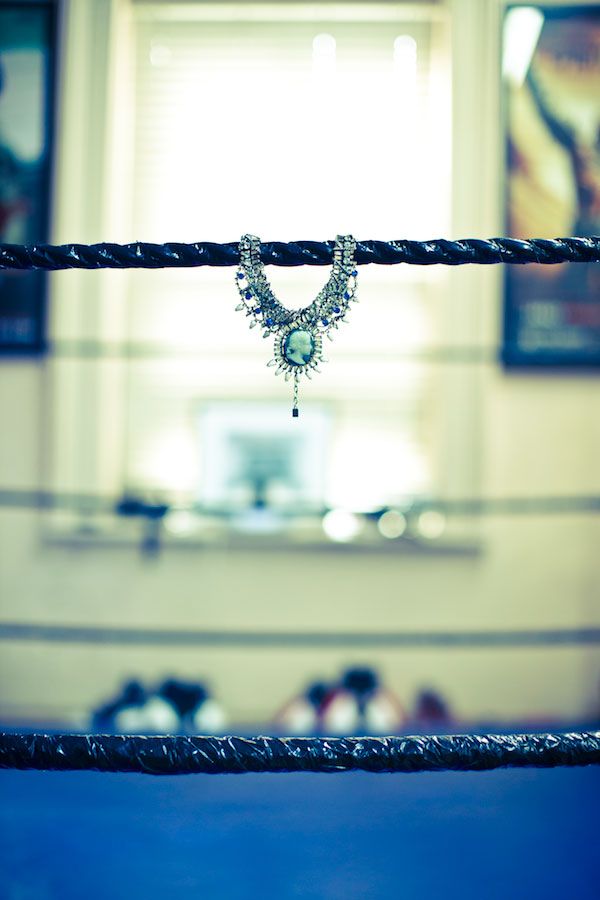 A chain wraps around the delicate jewels of the Louise necklace.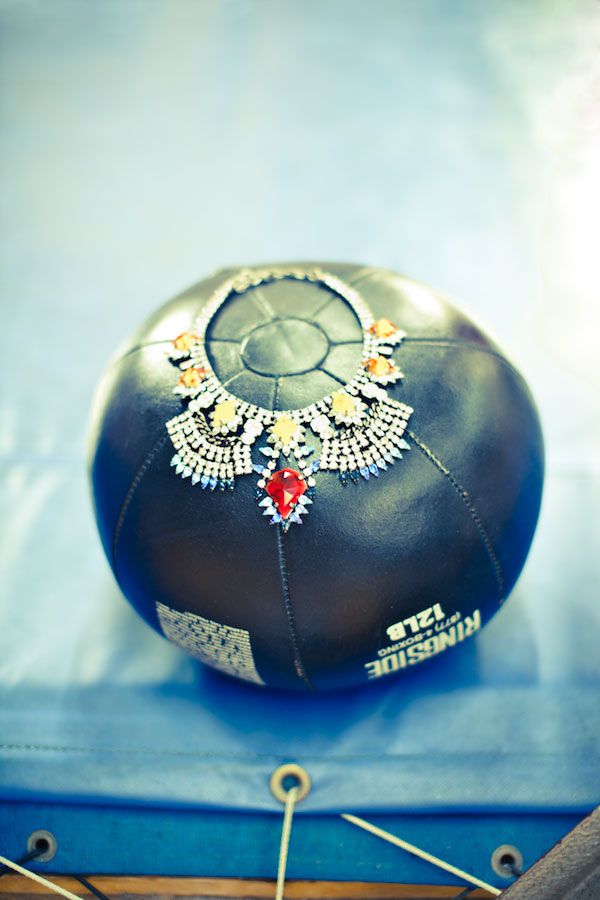 Inspired by the blinding light of a knockout, this piece has bright jewels all along the neckline.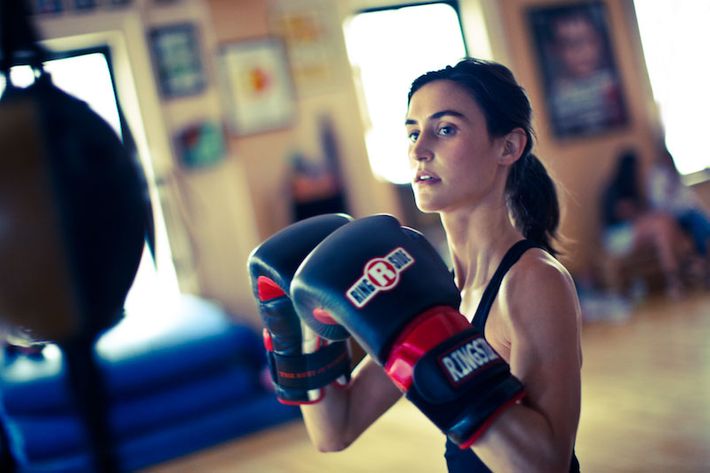 Danielle Snyder getting ready to box it out.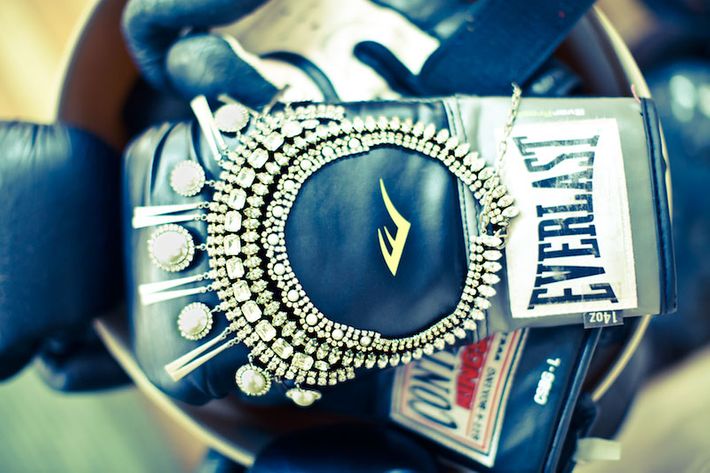 Boxing meets the beauty of the Kasmer necklace.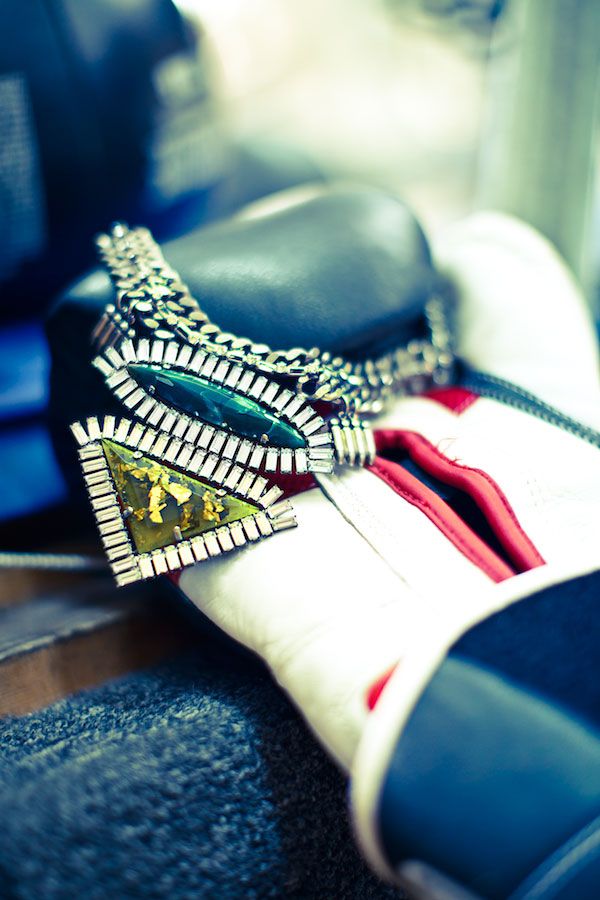 The Evangeline necklace features bright jewels flanked by a geometric pattern of lighter stones.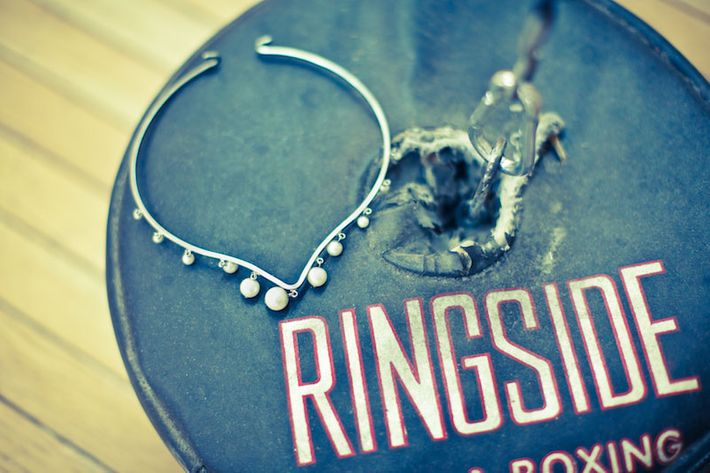 Delicate pearls dangle from a tough-looking silver collar necklace.