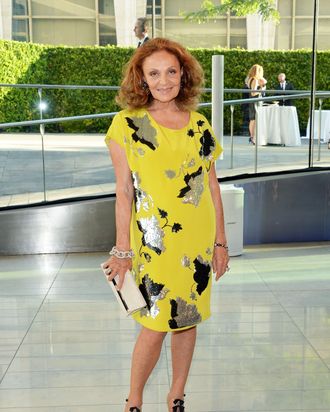 Photo: Larry Busacca/Getty Images
Last night at the CFDA Awards we asked Diane von Furstenberg what she thought of Instagram's strict policy on nudity.
She reminded us that censoring nudity is, after all, a very American question. (And that summer is best spent on a yacht.) "When I'm not working, I'm on a boat. I'll be around the Med," she told the Cut. "I'm European, so — I always used to be topless when I could afford to. You can only do that when you're very young."
But, we asked, is there a cutoff? "To be topless?" she responded. "Forty. Some people more, but after a while, no."
So, here's looking at you, Rihanna. See you in 14 years.