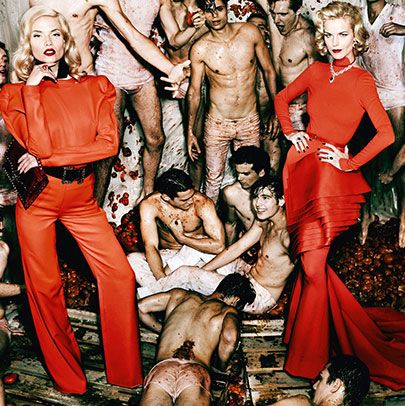 Mario Testino's work is so ubiquitous you can practically point to it anywhere in pop culture: a Burberry campaign with Sienna Miller, Michael Fassbender smoking in GQ, the June cover Kate Upton for British Vogue. His celebrity portraiture has gone far beyond the fashion-world perimeter, too — the National Portrait Gallery in London staged an exhibition of his work, Portraits, in 2002, and he's since had expos in Madrid, Beijing, Shanghai, Boston, Seoul, and Buenos Aires.
On June 6, the Galerie Yvon Lambert in Paris opened a solo show of Testino's work (on exhibit through July 24), which presents a wide breadth of work from his 20-year career. The show is entitled "Extremes" because, in the words of the gallery's general director, Olivier Belot, "it can be a little too much, done in the most beautiful way."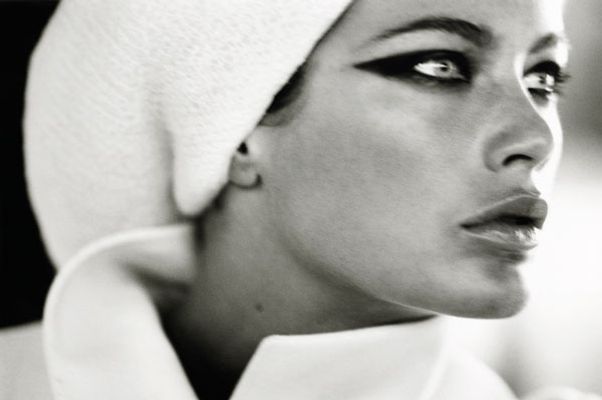 Two very different bodies of work are on view in the show — which is, in part, a testament to Testino's range. One is a new edit of some of his most iconic images, spanning from 1996 to the present, and includes some never-before-exhibited works. In one bright image, five faceless male torsos embrace, showcasing their extensive and colorful body art (VMAN, 2008). In an image for Vogue Germany (2008), four males wrestle in their briefs in a beige-tiled public shower. There's plenty of lady-nudity, too: Nadja Auermann wears little more than a white blazer for Vogue Germany, and Gisele Bündchen presses up against an opaque-glass door backlit by a warm-yellow glow (Vanity Fair, 2009). Natasha Poly and Eva Herzigová stand in matador-red outfits against a background of cavorting naked men (Vogue España, 2012).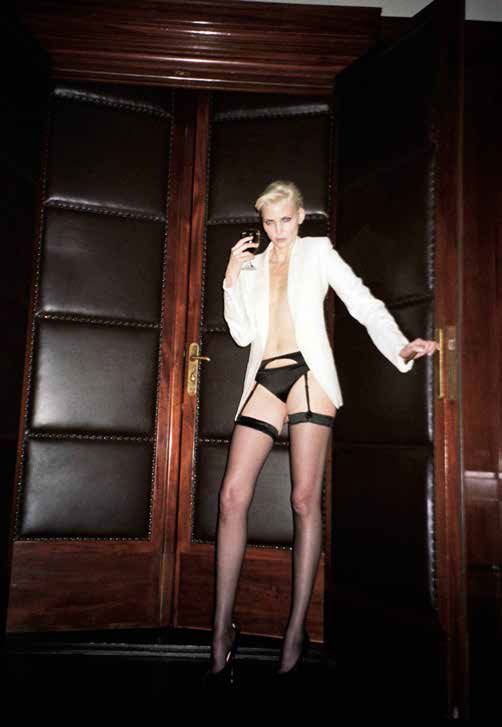 Exhibited separately from these images are highlights from Testino's Alta Moda series (meaning "high fashion" in Spanish), which feature ethnographic portraits of Peruvian women wearing traditional festive attire from the mountainous region of Cusco. Their garb — characterized by embroidery, vivid marigold hues, floral detailing, and festive hats — pops out against solemn gray backgrounds. "We wanted to insist on the tradition and the pureness," Belot says.
As for how a commercial photographer blends into a gallery setting, Belot cites Testino's tendency to produce outsize, visually arresting images. "Mario was the guy who brought Gisele on a beach with Champagne, and it works: This is life, life is bigger than anything," he says. "You're alive more than anything."