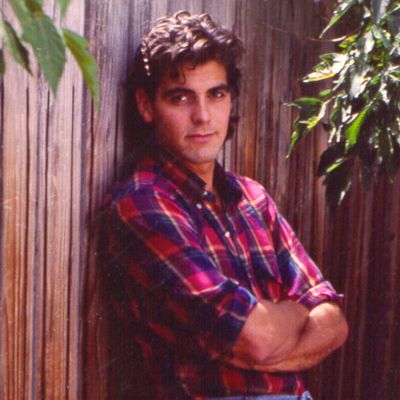 Photo: Michael Ochs Archives/Getty Images
Here follows breaking news regarding universally accomplished laureate in the arts of handsomeness George Clooney. Once, who knows how long ago really, but once upon a time lost to the sands of time, Clooney was a teenage person.
A family friend from Augusta, Kentucky — Ronnie French — has told People:
He was just an average, teenage kid when I first met him. He played basketball and baseball and tennis… Even though he was younger, he wanted to hang around with us older guys… He's still fun today. A couple years ago, he came back and I didn't know. He came up and whacked me on the back of the head and said, 'I still think I could take you in tennis!' George is George. We love him — always have.
Well, that's all the news we have for now. Be sure to check back for updates, since we will be updating this post as more information comes in. An average teenage kid … You just never know with some people, do you?