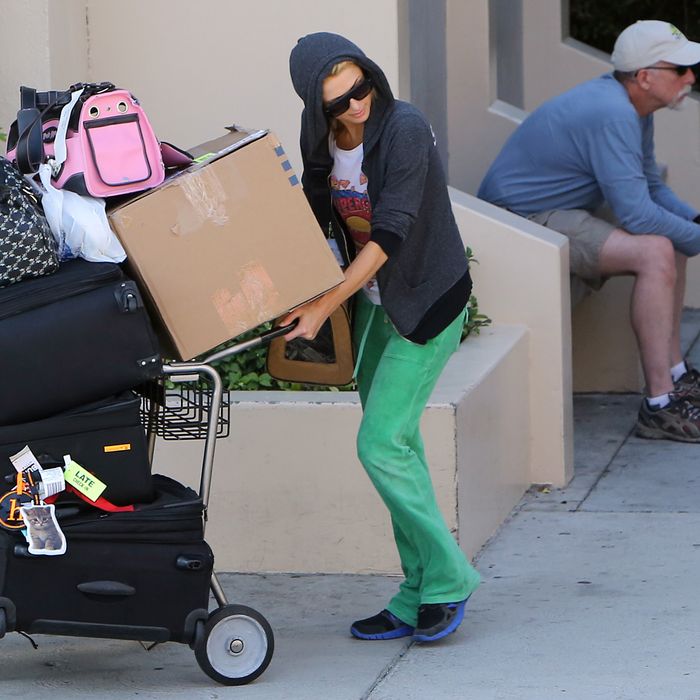 Photo: J.Sharma/Bruja/PacificCoastNews
In this photograph, Paris Hilton returns from a weekend of music-festival raging at the Electric Daisy Carnival in Las Vegas. For this event she required a baker's dozen of suitcases.
But perhaps (truly) this is a glimpse into a tragic and watershed moment for Paris. For, bear in mind, Ms. Hilton tenderly mourns the recent death of Juicy Couture. She must bid farewell to the tracksuit. It's every shade matched every shade of her pastel and neon soul.
By the end of the month, Juicy Couture will shutter its doors. And with this news, a chill went through the air that not even the softest velour could warm. And Paris packed her bags (metaphorically, literally).