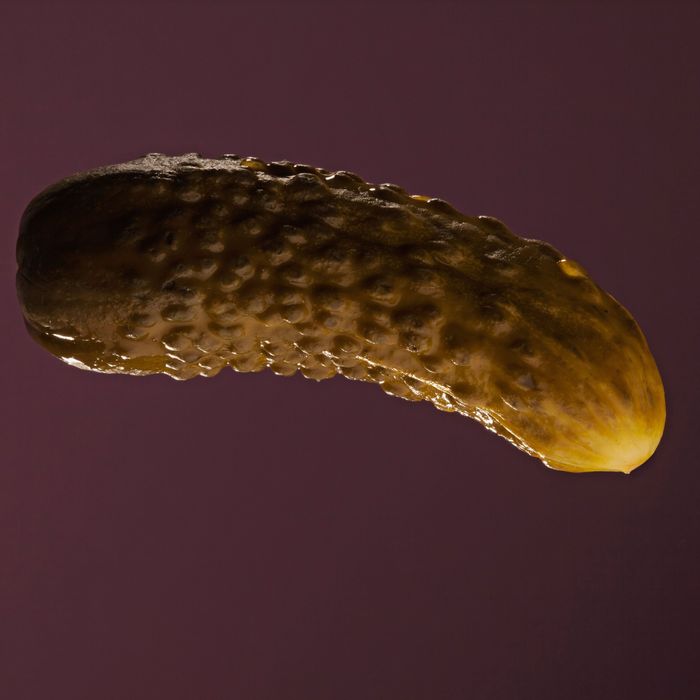 Photo: Larry Washburn/Corbis
Yesterday, PETA announced the winners of the 2014 Sexiest Vegetarian award: radiant vegetable-eaters Jared Leto and Ellen Page. The longtime vegans beat out other attractive, conscious eaters like Ariana Grande, Kate Mara, Morrissey, and Ricky Martin to win the coveted title.
But are vegetarians sexier than omnivores? you may wonder. It's a question that provokes some defensiveness in the meat-free community. Historically, vegetarianism has been linked to chastity and general self-righteousness, a stigma that has not entirely dissipated. A 2012 study by Match.com found that 30 percent of omnivores were uninterested in dating non-meat-eaters. Granted, the landscape seems to have changed somewhat. More recent findings suggest that men now prefer to date vegetarian women, though it remains tougher out there for vegetarian men: Straight women are 13 percent more likely to reach out to meat-eaters online. (Besides, it doesn't help that last year's Sexiest Vegetarian, Dax Shepard, turned down the award in favor of chicken.)
For its part, PETA has been hard at work promoting the link between veggies and libido for some time now. A bizarre 2009 PSA — deemed too racy to be shown during the Super Bowl — featured lingerie-clad women licking pumpkins and fellating asparagus, asserting: "Studies have shown that vegetarians have better sex." The specifics of this claim are contested, though data from OKCupid suggests that vegetarians enjoy giving oral sex more than their meat-eating counterparts, while a U.C. Berkeley study found that monkeys who ate more tofu spent less time grooming and more time having sex. Others maintain that vegetarian semen is tastiest.
So, there you have it: plenty of perks to having sex with a vegetarian. Now chill out and invite us over for some guacamole, already.