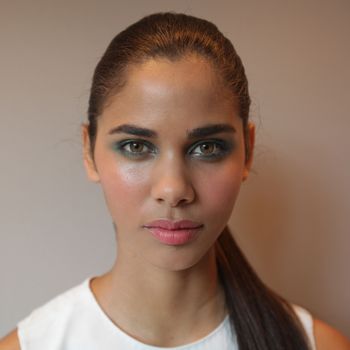 Last summer was the season of blue. And this summer, it continues. Maybe it's the Lupita effect, but every summer makeup collection has had some blue in its color palette, whether it's cobalt, azure, peacock, teal, or turquoise. Like blue jeans for the eyes, there are many different ways to wear denim-inspired shades. Here, Hung Vanngo, CK One Color Ambassador and celebrity makeup artist to clients like Miranda Kerr, shows us how to wear a fresh, glossy blue eye. The look is high gloss, slightly greasy-looking (in the best possibly way), and reminiscent of '90s Calvin, with a summery splash of lived-in color on the cheeks and eyes.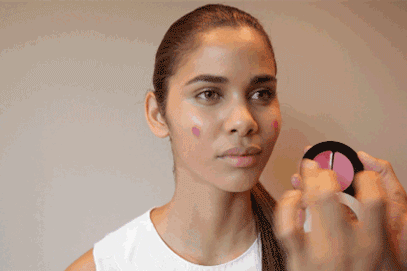 Step 1: Vanngo starts by dotting CK One's Cream + Powder Duo in the shade Posh onto the apples of the cheek. The color will look almost too bright, but don't worry. The color will be blended out, to give only the subtlest ruddy glow.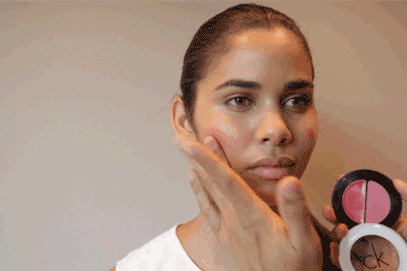 Step 2: To make the color look lived-in, he pats it in along the length of the cheekbone, extending toward the ear.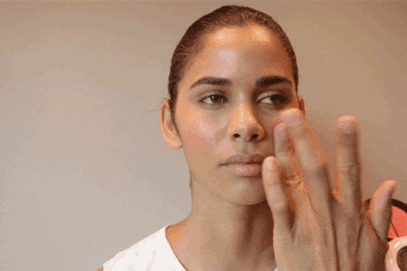 Step 3: He also connects the color by blending it in along the apples of the cheek in a circular motion.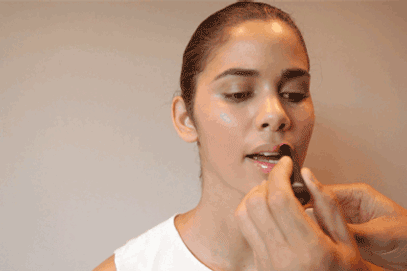 Step 4: He gives the lip the slightest amount of Popsicle-kissed color and shine with CK One Shine Lipstick in Teased.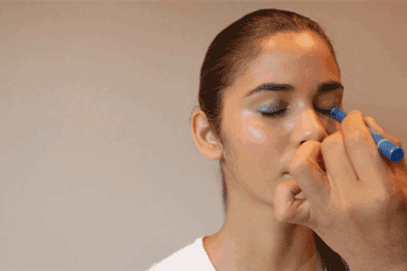 Step 5: Vanngo uses CK One Gloss Eyecolor in Vivid, drawing close to the lash line first and then blending the color out. The texture of this pencil is a mix of gloss and eyeshadow pigment, with a slightly tacky element. If you don't have a pencil like this, you can also mix a blue eyeshadow like NARS's Mad Mad World with a nonstick moisturizer like Embryolisse to have the same effect. You'll want to cover the entire lid with the color, extending out the slightest bit at the sides.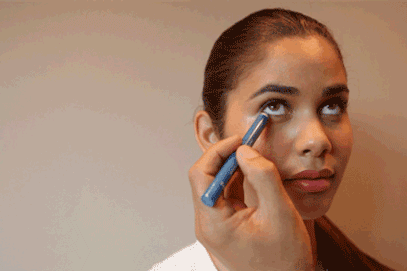 Step 6: Use a light hand and CK One Gloss Eyecolor in Vivid to line the lower lashes.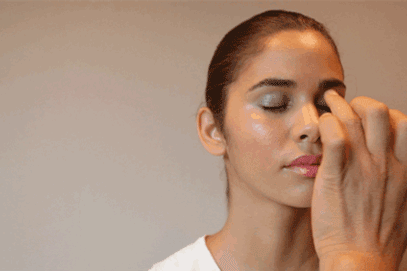 Step 7: You always pat color out by starting from the point with the most concentrated color. In this case, this is close to the lash line. Pat out gently to the side of the eyelid to gently blend out the color, so there are no edges.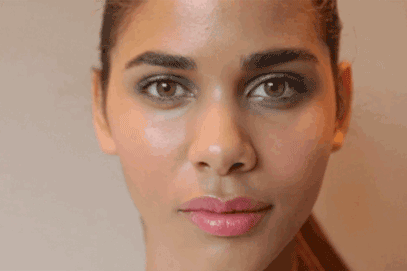 Step 8: Note that Vanngo decided not to use mascara or eyeliner for the final look, deeming it more "lived-in" and "cooler" this way. Adding an eyeliner or mascara would add a harsh black line to the color. The sheer wash of blue looks fresher and brighter without the distraction of an overly defined lash line.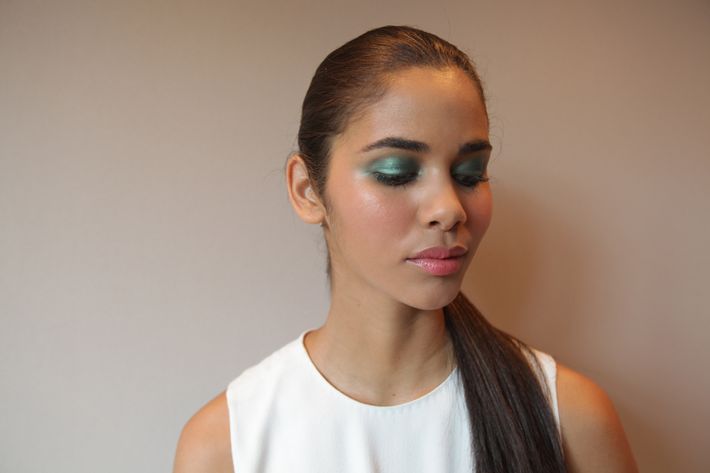 Step 9: The finished look.