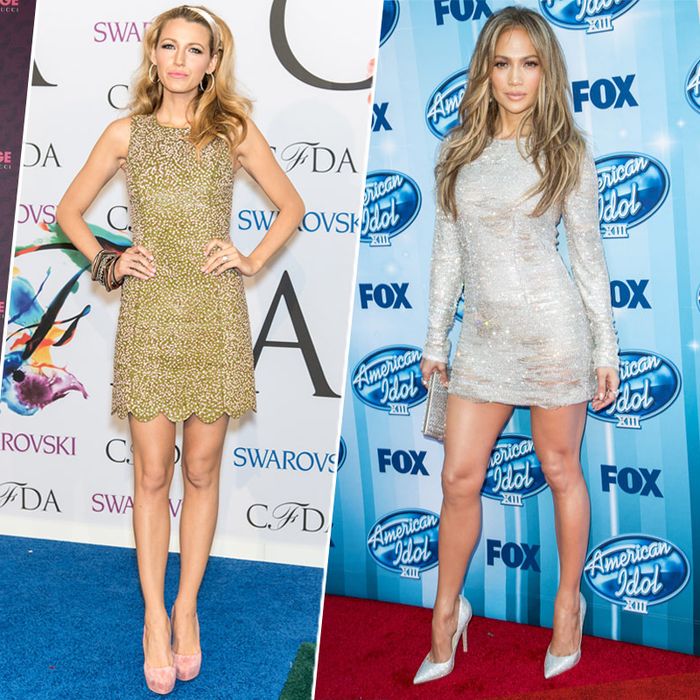 Photo: Larry Busacca/Getty Images, Gilbert Carrasquillo/FilmMagic/Getty Images, Chelsea Lauren/WireImage/Getty Images
I'm a leg girl. A bare-legs-don't-care-until-the-weather-is-colder-than-55-degrees girl. But with summer comes multiple bare-leg hazards: shaving nicks, mosquito bites, spin-class bruises. It happens to the best of us. But what happens when a mosquito tries to bite Gwyneth Paltrow's rarefied Tracy Anderson–ified legs? To find out, the Cut asked eight celebrity makeup artists to share how they give their clients that smooth, non-porny red-carpet leg shine every time.
Makeup Artist: Beau Nelson. Clients: Kristen Stewart and Nicole Richie.
"If a client needs an evening of even skin tone and doesn't like shimmer, I like to use MAC Face and Body makeup on legs. I take some product out of the bottle and I use my hands to rub it together and keep rubbing it until it changes texture (you'll definitely know). It will go from being very liquid to more of a gel texture. Once I have achieved that, I use my hands or a large brush to apply to the legs. This particular product has a fair amount of shine, so often it's the only thing I use." "Other times I will take a small amount of loose pigment (Make Up Forever Star Powder or MAC Silver Dusk) and mix it with body lotion and a few drops of Josie Maran Argan Oil, and apply to the legs. This leaves them shiny and radiant and I can control the level of shimmer completely."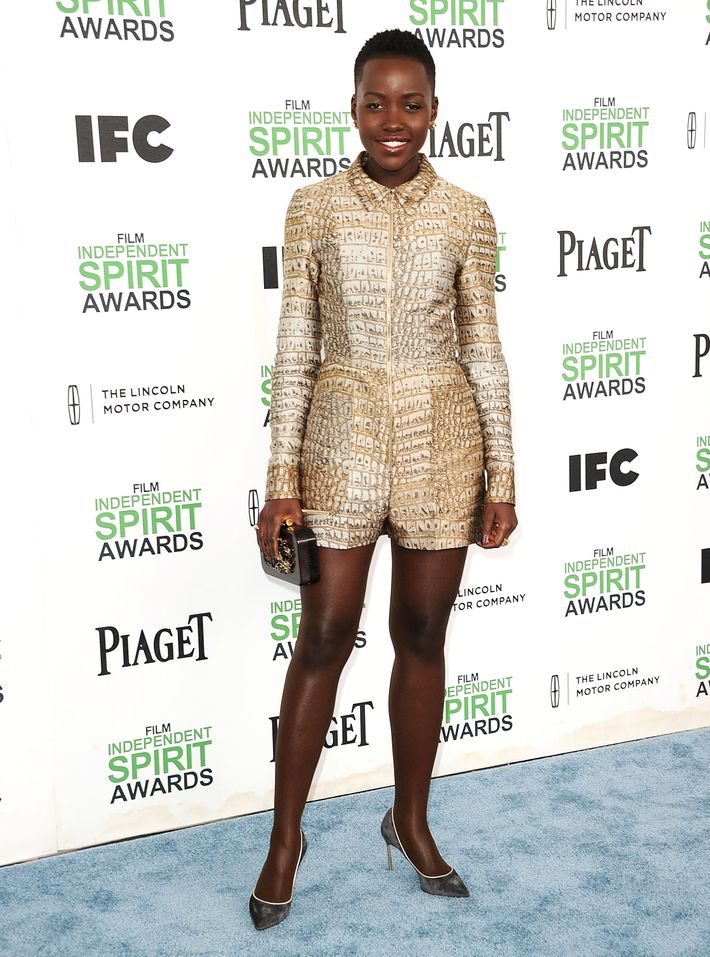 Makeup Artist: Nick Barose. Clients: Lupita Nyong'o.
"It's actually simpler than you think and really depends on skin tone. On fair-to-medium skin, I love warming it up a bit with either Tarte Amazon Bronze and Votre Vu Silk Stocking. It sets to a nice, natural finish and doesn't rub off on clothes. The color looks convincing, like you went on vacation somewhere expensive — not the kind of tan that makes you look cheap. If I want more drama then I dust subtle shimmer powder like MAC Mineralize Skin Finish along the front of the legs and arms using a big fluffy brush. This way it catches the light in specific area." "If you're darker, then your natural skin tone will glow when you shine it up with good moisturizer so there's no need to do much. For example, I usually just massage Lancôme Nutrix Rich Body Lotion on Lupita's legs and that would be enough. On darker skin or skin with a darker tan, if you add too much shimmer, it can turn ashy. A good rich moisturizer is fine and if you need a bit of shimmer, then a super light dusting of shimmer powder (again I like MAC because they have ranges of color.)"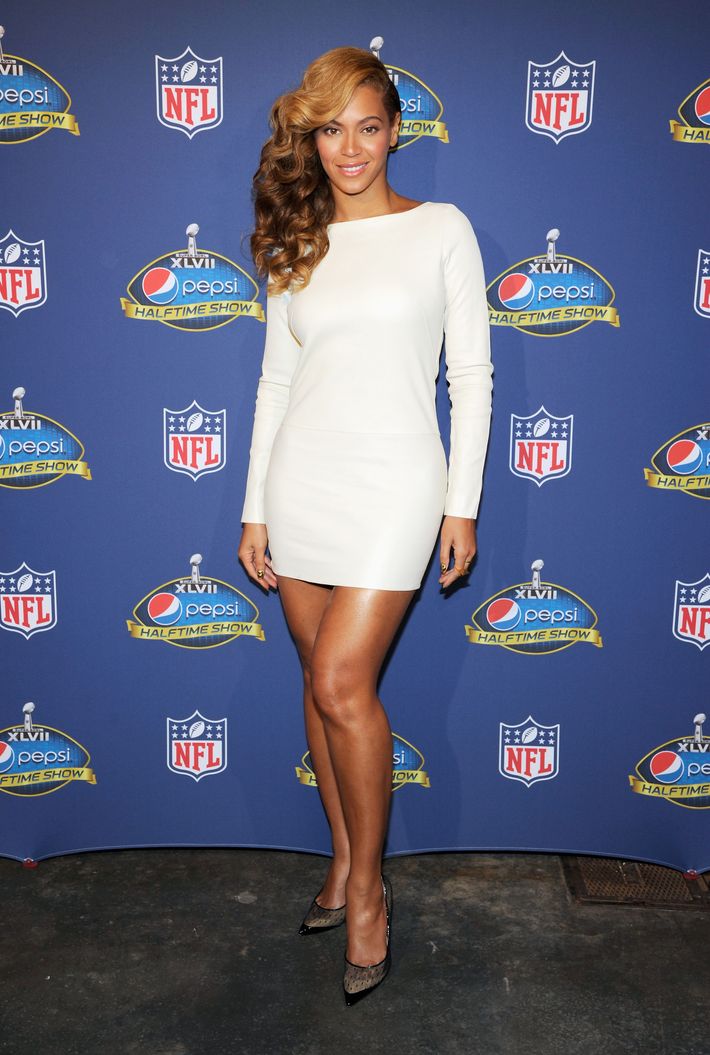 Makeup Artist: Francesca Tolot. Clients: Beyoncé.
"First, exfoliate your skin. Then the simple and most natural way to execute a seamless body glow is to mix a great body moisturizer with a luminous body shimmer. Mix it with the moisturizer so the application is more sheer and natural. If you have problem skin, bruises, or discoloration that needs to be covered on your legs or arms, then I would suggest mixing moisturizer with a high-coverage foundation that matches your overall body tone. Let this dry for about 10 to 15 minutes and then complete the process by applying a very light translucent body shimmer on top." "If you're looking to execute that music-video shine on your legs, try applying baby oil on top of the steps above, but beware of baby oil application on legs for any red-carpet looks, because the oil has a high chance of damaging clothes or getting on valuables."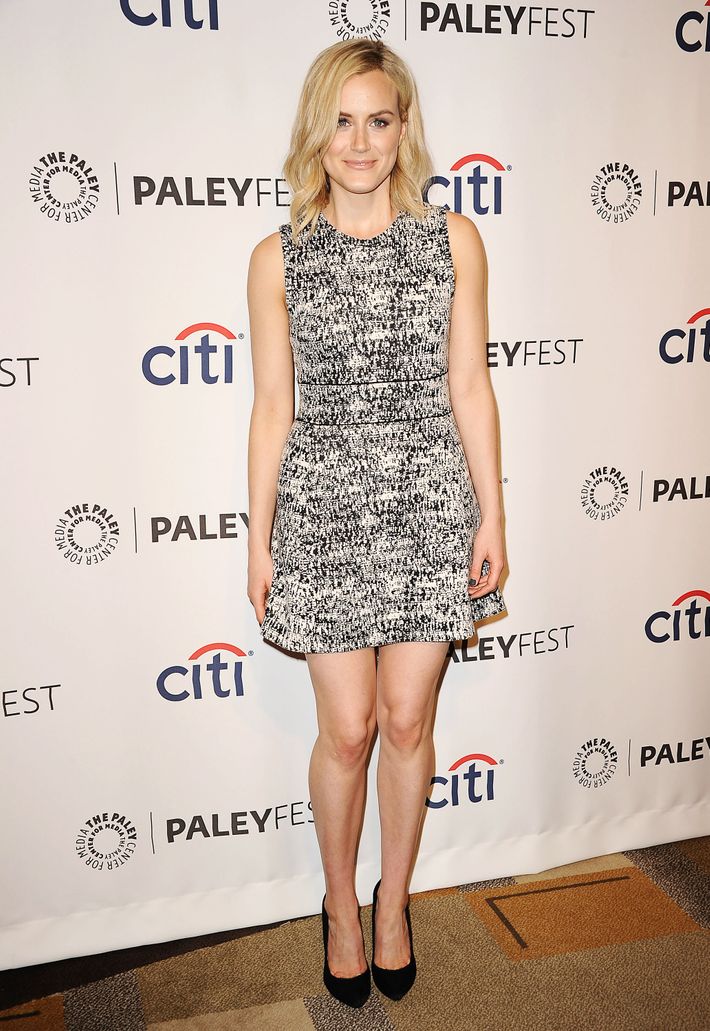 Makeup Aritst: Hung Vanggo. Clients: Miranda Kerr and Taylor Schilling.
"When applying body makeup, I usually blend moisturizer with face makeup or foundation. The moisturizer helps to achieve a smooth, even application. Then, if I want to add some color, I'll blend in liquid bronzer. To get shiny legs like you see on the red carpet, first, make sure to exfoliate your legs really well while showering. Then layer your moisturizer. By layering, I mean moisturizing your legs right after you towel-dry your skin right after showering, then mix a tiny bit of skin illuminator, body oil, or highlighter into the moisturizer, then apply another layer on your legs. The layering of the moisturizer will give you the shine without the greasiness of heavy oil."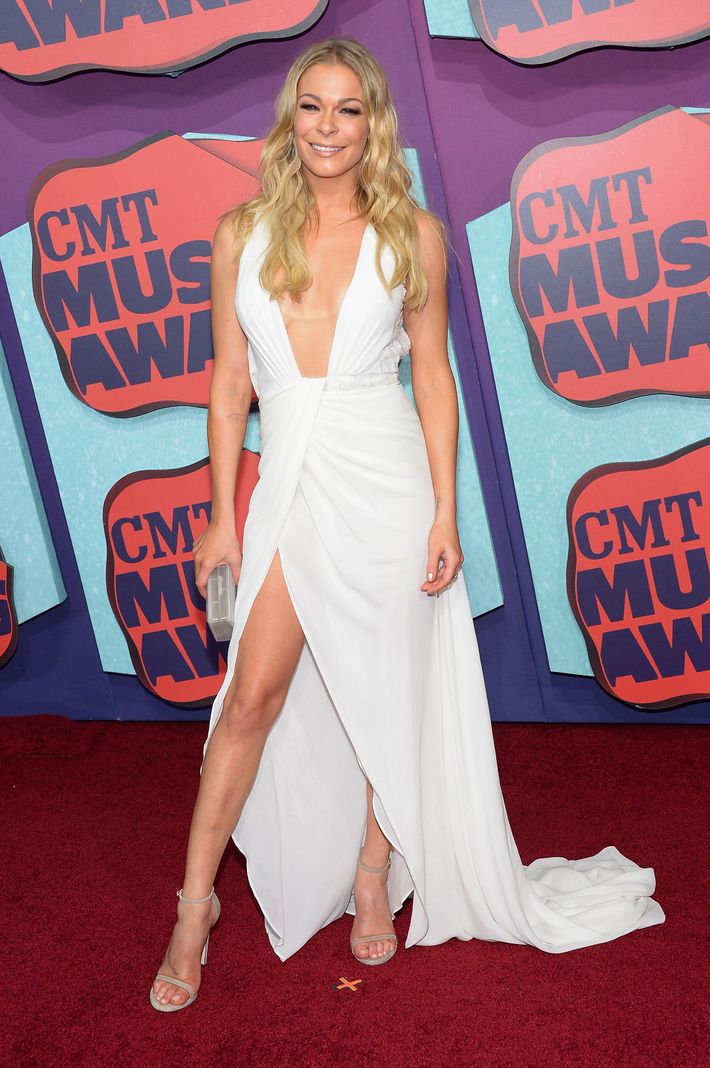 Makeup Artist: Troy Surratt. Clients: LeAnn Rimes.
"I usually use the La Mer Body Cream to create the everlasting sheen to the legs. This body cream is humectant enough that it leaves skin looking dewy and subtly glossed. Next, I'll apply foundation or concealer with a Beauty Blender on the knees and down the shins to even out the skin tone and to cover up any nicks or scars. Sometimes I'll touch up the ankles and the tops of the feet where they tend to discolor in high heels. I seldom use 'body makeup' because I find that it will transfer on wardrobe and car upholstery and it doesn't set. By using foundation or concealer only where needed, this minimizes the likelihood of the makeup transferring."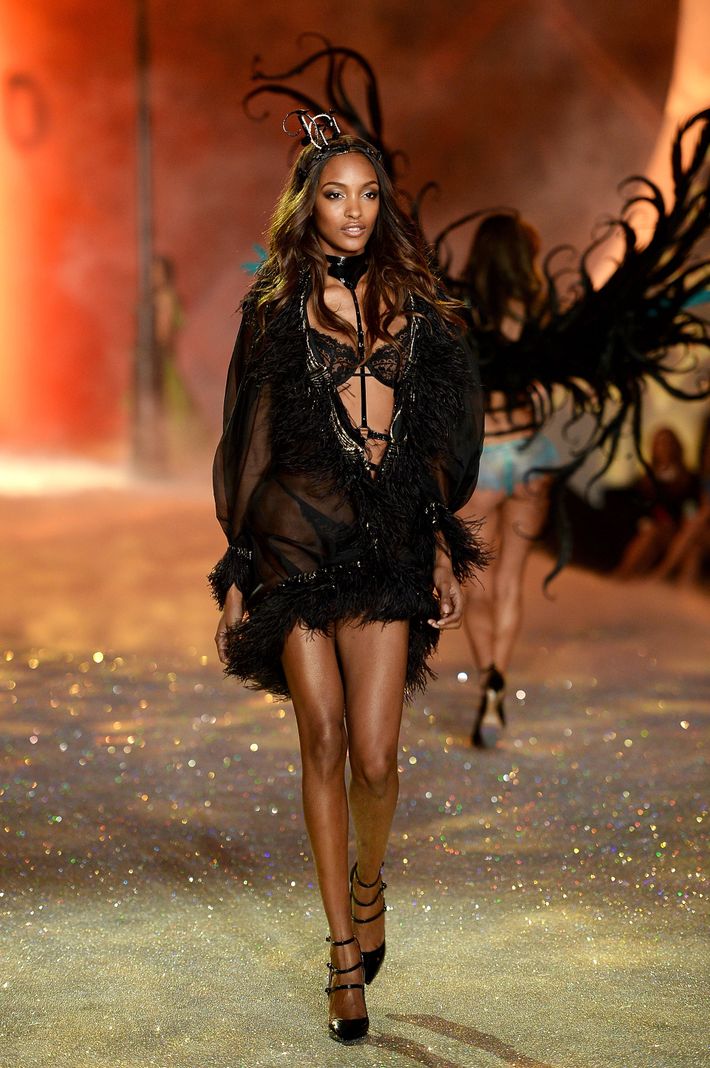 Makeup Artist: Yadim, Maybelline global makeup artist
"It is all about moisturizing while avoiding the appearance of looking greasy or sweaty. I like to use Maybelline's Dream Fresh BB Cream, because while it is hydrating it also blurs imperfections and brightens, giving your legs that dewy sheen. If the color of the skin on your legs doesn't match that of your upper body or your face, you can combine a body moisturizer with a foundation a shade darker or lighter accordingly. Don't forget your feet, especially heels! And apply cuticle oil for a finishing touch." "For extra-svelte-looking legs, you can take a highlighter and very, very subtly apply about an inch-and-a-half-thick line from the top of your quad down the shin bone, avoiding the knee."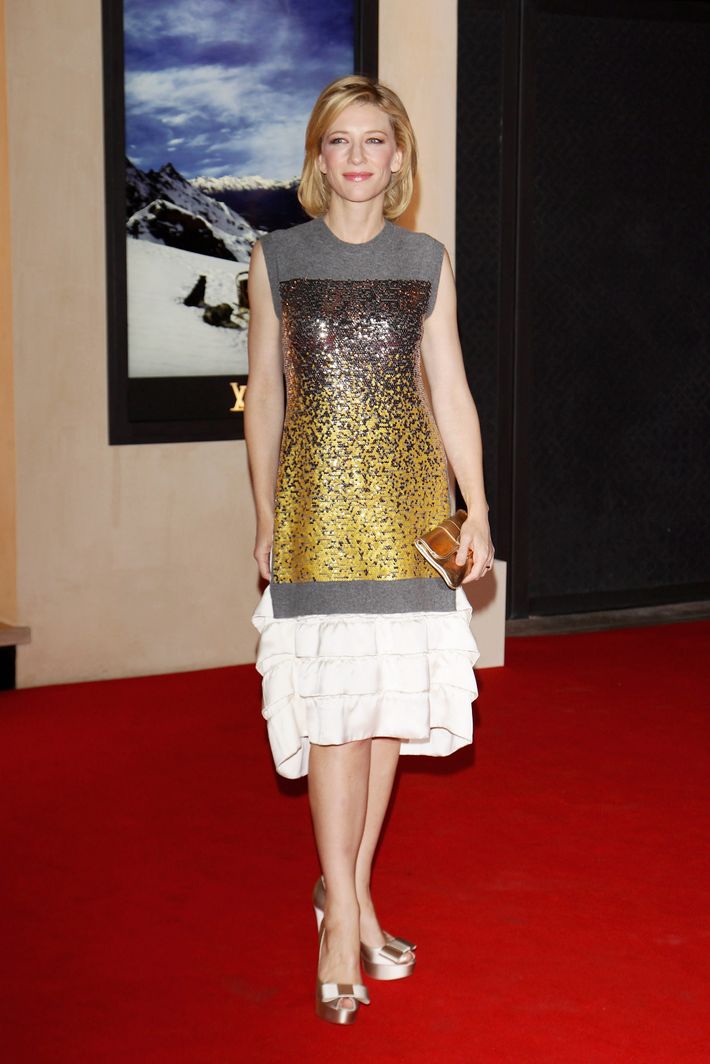 Makeup Artist: Tim Quinn, National Director of Creative Artistry for Giorgio Armani
"I blend a few drops of Armani Fluid Sheer in No. 10 (a lovely golden sand color) in with MAC Face and Body makeup and a touch of a hydrating body lotion (I love La Mer Body Cream!). It gives a gorgeous, long-wear look that lasts, with a natural-looking sheen."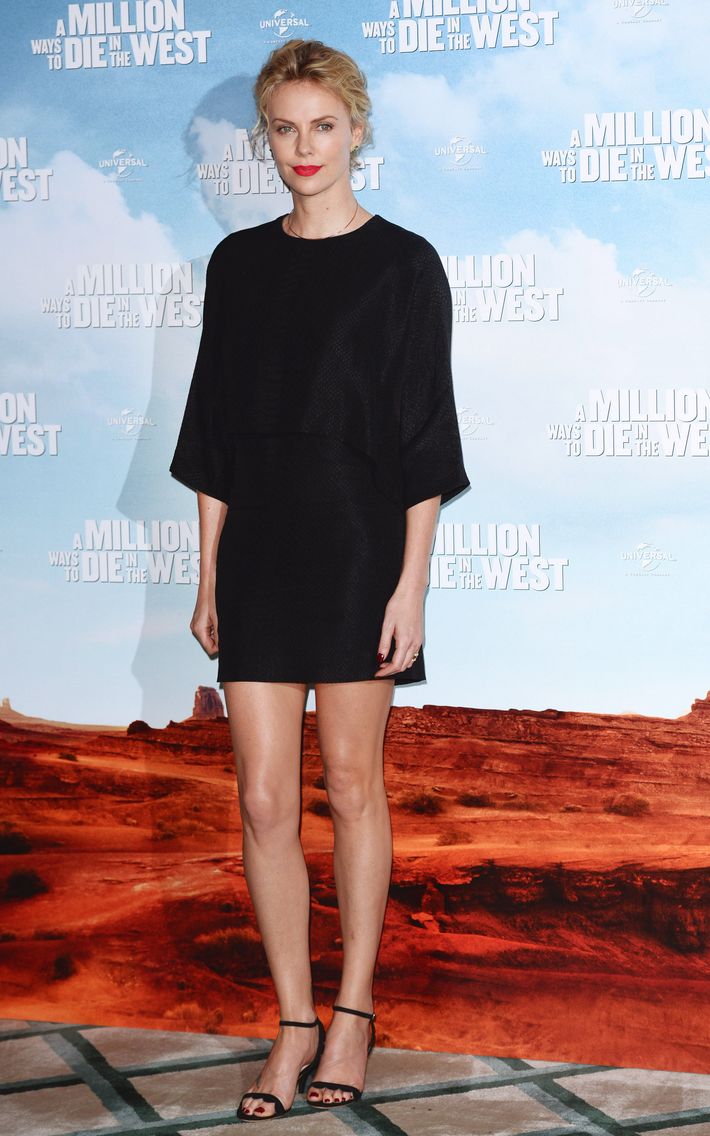 Makeup Artist: Pati Dubroff. Clients: Charlize Theron and Natalie Portman.
Everyone has heard about BB creams for the face, now there is one specifically for the body that gives legs an even-toned and radiant appearance. Jergens BB Body Skin Perfecting Cream is my go to. The BB cream is best applied just as you would any other body cream. For best results, use five days in a row before any special event.