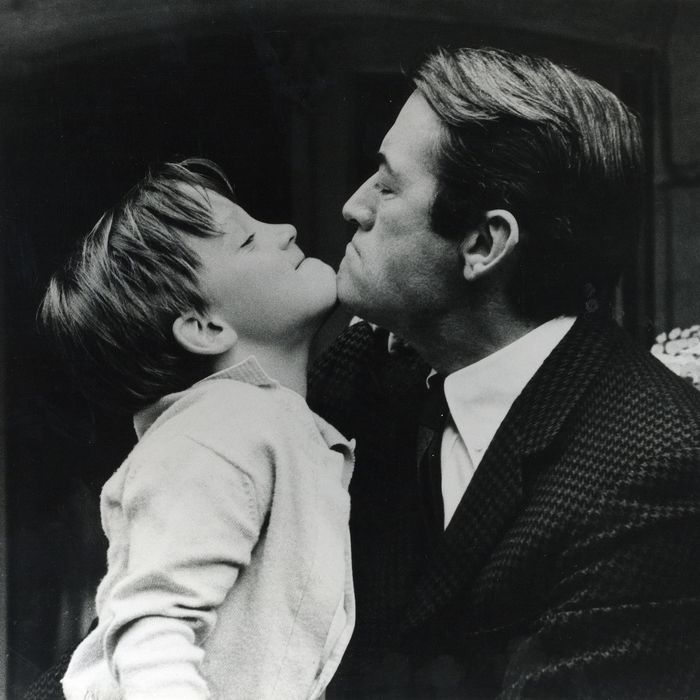 Photo: Courtesy of the Peck Family
Alongside avant-garde designers like J.W. Anderson, London's menswear week equally belongs to Savile Row: the collection of traditional tailoring companies, dating back to the 1800s, who produce some of the finest bespoke suits in the world.
Huntsman, one of the oldest and fanciest of these tailors, has chosen this week to launch an exhibition in tribute to one of its most loyal customers: Gregory Peck.
Peck — who was always immaculately dressed — built up a relationship with the store that lasted 50 years, and even had his very own tweed. Over the course of his lifetime, Huntsman made 164 garments for him, many of which appeared onscreen. The exhibition includes the dinner jacket he wore to collect his Oscar for To Kill a Mockingbird; the coat he wore in The Omen; and the suit he was wearing when Lyndon Johnson gave him the Presidential Medal of Freedom in 1969. His Academy Award itself is part of the exhibition, on loan from his family.
According to Huntsman's website, "Even today, the cutters and team at Huntsman recall Gregory Peck as the ideal client — elegant, easy to please and a true gentleman." The Cut spoke to Anthony Peck, Gregory's son, about his father's style legacy.
How did this exhibition come about?
Huntsman had a terrific idea to exhibit certain garments that my father wore on evenings of occasion. They explore different facets of him — his political life, his social life, his artistic life, and his life as a family man. Most of the images in the exhibition come from our personal archive of photos — my guess is that 90 percent of them have never been seen before. My dad was very well-documented, so at home we have literally thousands upon thousands upon thousands of images — and they're beautifully shot, usually by world-class photographers. I can spend hours looking through them.
How you would describe your father's style?
He was a man of great elegance and refinement. His clothes never drew attention to themselves. My father presented himself as he was, and the clothes were simply part of him — he wore them with ease and with grace. I think I took after him naturally, because his clothes were so beautiful — I'm drawn to gray flannel and tweeds. I don't have much occasion to wear that kind of thing in Los Angeles, because it's so hot, but now and then I do.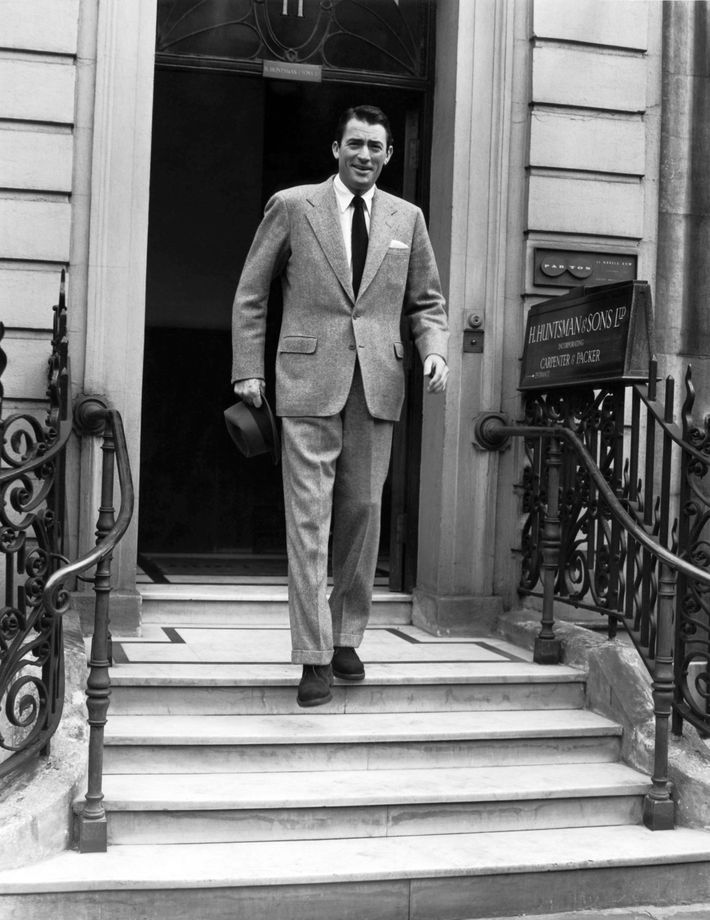 What would your father think of how young men dress today?
Well, you know, my dad was an outspoken and lifelong liberal, and he welcomed all comers. He was extremely open-minded, and tolerated a wide range of styles, behaviors, ideas, and issues. So I don't think he'd have much of a problem.

What would you say to advise anyone who wants to emulate his style?
Less is more. There was nothing ostentatious about my father or his dress. He simply presented his ideas, and himself, unadorned.
See "Gregory Peck: Style Archive of an Icon" at Huntsman in London until July 17.