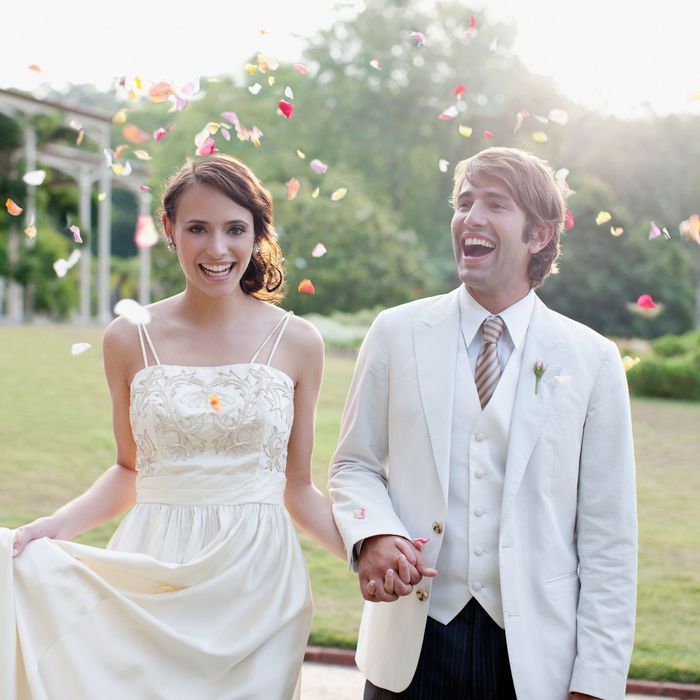 Photo: Tom Merton/Getty Images
Are you getting married on the most fashionable, popular date to get married this year? Are you getting married this upcoming Saturday — in other words, tomorrow? Well, congratulations on choosing the most vogue date this year for your ceremony, you hip prenuptial trendster.
The Knot reports that this Saturday, June 14, is the most frequently selected wedding date in this fine year of 2014. In fact, they know of over 26,000 couples that are marrying this weekend, because they are very popular and keep track of social calendars exceedingly well.
The most popular wedding date last year was October 12, so, goodness, we hope that you're not trying to bring last year's date to this year's wedding — but good luck with that anyway.